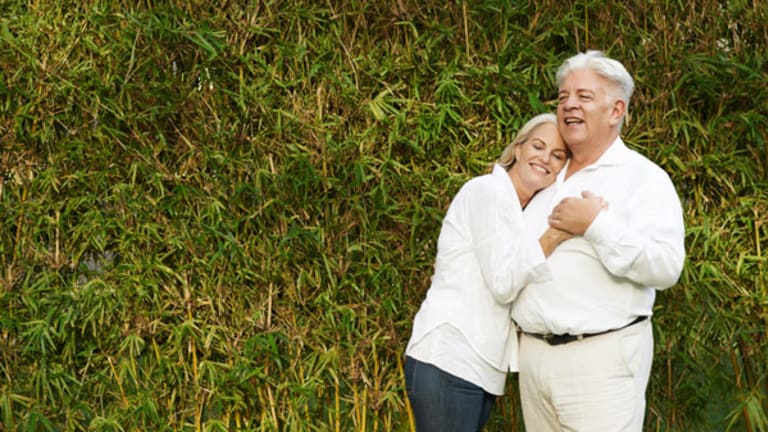 Retirement Reboot: Get Your Plan Rolling in 2016 With A Fresh Start
Use January 2016 as your month for a retirement plan revamp.
Could 2016 be a game-changer for retirement savers?
David Ramirez, co-founder and chief investment officer of ForUsAll, a 401(k) service firm catering to U.S. businesses, thinks so.
"2016 will begin a golden age for customers of financial advice on retirement plans," Ramirez says.
Ramirez has his reasons. For example, he says the standard for financial advice on retirement plans will shift inexorably toward the consumer. "Efforts by special interest groups to perpetuate the old financial order's position - that conflicted advice is better than no advice - will be rendered moot by existing technology that makes high financial advice standards cost-effective, commercially viable, and available to all," he says. Just look at the fiduciary standards President Obama has put forth in wanting to save Americans "$17 billion of bad investment advice."

Additionally, financial technology will pave the way for conflict-free advice to millions of underserved retirement savers. "This will not only extend affordable 401(k) access to 5.6 million 'small' companies and their 49 million employees, but those 401(k)s will come with a significantly decreased risk of advice from advisors who would put their own interests above those of their clients," Ramirez says. 
Consequently, with the retirement service industry in a dynamic, fast-moving state, how can long-term savers latch on to the best changes in early 2016 and implement them in their own retirement plans for the new year?
Start by taking along look at your current plan and looking for key areas for improvement. "A great place to start 2016 is with a retirement calculator to determine how much you will need to have in retirement income to support living expenses," says Todd Senff, managing partner and strategy director at Retirement Loft, in Cornelius, N.C. "For some people it's a good check point to the goal, for others it is a wake up call to get onboard with a retirement plan. The math doesn't lie. Then, find a good planning tool or professional resource to help identify the financial plan to meet your retirement goals. Retirement goals are different for everyone, so set realistic goals that meet your personal retirement goals."

To sharpen up your 2016 retirement plan, set goals - numerical ones. "The start of the new year is a perfect time to increase retirement plan contributions by 1%," says Pedro M. Silva, a financial advisor at Provo Financial Services Inc. in Shrewsbury, Mass. "We often see clients not taking advantage of the full company match or, generally, not saving enough for the type of retirement they envision. Increasing their contribution by 1% is a step in the right direction. If they do this every year, they will be moving closer to their goals while also decreasing their tax bill."
Jaime Raskulinecz, founder and CEO of Next Generation Trust Services in Roseland, N.J., advises retirement savers to open a self-directed retirement plan. "These plans - in which the individual makes all his or her own investment decisions - allow for a broad array of nontraditional investments outside of their regular retirement plans," she says.
These alternative assets include real estate, commodities, precious metals, hedge funds, private placements and many more, Raskulinecz adds. "Including these assets in a self-directed retirement plan -- with the same tax advantages of regular plans -- can help boost those retirement savings over what the stock and bond markets yield." 
A rebalancing act may be in order, too, for the new year. "Retirees need to take a holistic look at their balance sheet and subsequent asset allocation," says Zachary A. Abrams, a financial planner with Capital Advisors, Ltd. in Shaker Heights, Ohio. "Are they taking more risk than they need to reach their financial goals? If so, does it make sense to dial it back to not compromise those goals. Further, 2016 could be a good time to rebalance given the recent run up in U.S. stocks and growth stocks relative to the international stocks and value stocks, respectively."

Lastly, flip the calendar and flip the script with your retirement plan, and start looking at retirement more holistically, says Carl Seidman, a Chicago, Il.-based financial advisor. "People often look at retirement from a top-down perspective, targeting a number they need to achieve based upon a formula," Seidman explains. "Instead, I suggest building financial plans from the bottom up. This entails identifying everything you spend money on and how that translates into an income stream earned from retirement balances. The top-down approach entails coming up with a number first and seeing what lifestyle it can afford. Instead, you need to think about what you want your lifestyle needs will be and how much you need to attain it."
Seidman also wants retirement savers to start thinking about working part-time after you leave the full-time working world. "This will make a huge difference in income needed in later years," he adds. "If you have $1 million saved in retirement accounts and aspire to earn a 4% return, that works out to $40,000 a year in returns. If you're able to earn just $20,000 a year in part-time work, you'd only need to have $500,000 saved to earn the same income stream. That's a significant hedge."
That's good advice, and another reason to use 2016 to revamp your retirement strategy.
Nobody is saying your plan is stagnant (at least not publicly), but a breath of fresh air, in a new year, may be just what you need to shift your retirement savings campaign into higher gear.