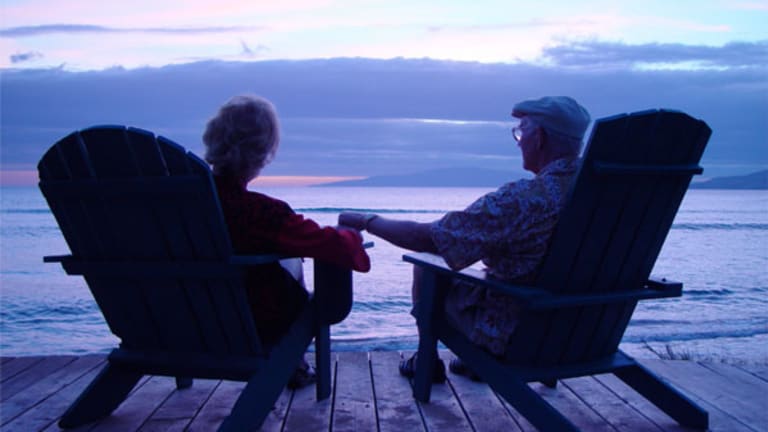 BOSTON (TheStreet) -- For the more than 7 million Americans who lost their jobs in the recession, retirement planning may take a backseat to finding employment.
But fund-management firms, including
Fidelity
,
Vanguard
,
Schwab
(SCHW) - Get Charles Schwab Corporation Report
and
T. Rowe Price
(TROW) - Get T. Rowe Price Group Report
, have plans in place for those saving for retirement without the help of an employer. Banks, insurance companies and financial advisers also can be hired to craft an ideal savings vehicle.
For those who are up to the challenge of going it alone and looking beyond a standard IRA, other options are available.
Solo 401(k)
The simplest option may be a solo 401(k), which is designed for the self-employed, independent contractors and single-owner businesses with no full-time employees.
The plan allows you to contribute up to $16,500 a year until age 50, at which time the cap is boosted to $22,000. Profit-sharing provisos allow you to kick in up to 20% more. For 2010, there's a limit of $49,000 ($54,500 if you're 50 or older).
An advantage over a traditional 401(k) is that you can, much like with an IRA, invest in a broader array of securities. Stocks, bonds, real estate, commodities, annuities and currencies -- all are on the table.
Keogh Plans
Pensions are falling out of favor among corporations, but they're available for the self-employed entrepreneur who opts for a Keogh Plan, which provides guaranteed income in retirement. A Keogh Plan is more complicated than a solo 401(k). A plan document is required at launch, which could incur added legal or accounting costs. And the IRS requires an annual report -- another potential paperwork headache.
Annual contributions for Keogh Plans built on a profit-sharing model are based on a percentage of income but there's a $49,000 cap. A defined-benefit variation uses the same actuarial principles as a company-sponsored pension -- calculating income and a target retirement date. Liabilities must be funded and, unlike solo 401(k)'s, there's no option to skip contributions. Once the plan is set, you need to stick to it.
SEP-IRA
SEPs and SEP-IRAs, coined from their description as simplified employee pensions, allow investors to contribute and deduct up to 25% of their income. The plans are capped at an annual contribution rate of $49,000, though investors aren't required to fund them.
The plans are simpler than a Keogh. Most banks, brokerages and insurance companies can help with the paperwork. Sole proprietors, partnerships and corporations can set up SEPs. Contributions are tax-deductible, and there are no taxes on earnings. There are even tax credits of up to $500 a year for each of the first three years for the cost of starting the plan.
Participants can't take loans from a SEP-IRA, but they can make withdrawals at any time, subject to a 10% penalty if they're under the age of 59½. The funds can also be rolled over, tax-free, to another SEP-IRA, a traditional IRA or another employer's qualified retirement plan.
-- Reported by Joe Mont in Boston.