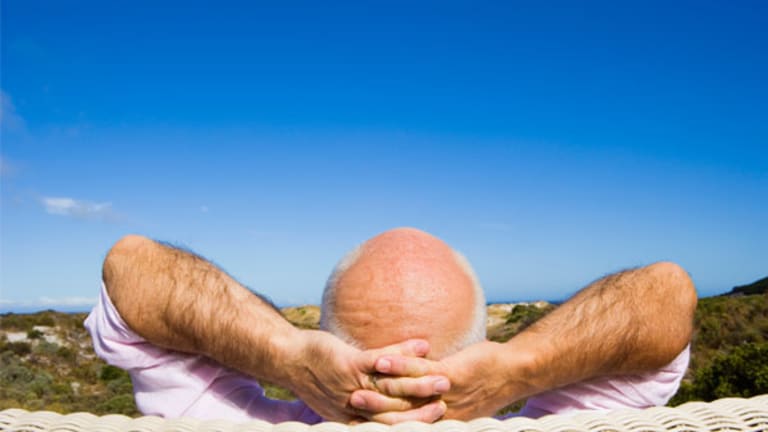 Retirement Plans for Nonprofits Get Makeover
Stricter regulations work their way down to plans used by nonprofits, hospitals, churches and colleges.
BOSTON (TheStreet) -- Financial regulations have never been stronger, and are now reaching places they've never been.
In 2007, the IRS issued rules for largely unregulated 403(b) retirement plans offered by non-profit organizations, colleges, hospitals and churches. Though the new regulations kicked in starting in 2009, a year-long grace period for compliance means the impact is just now being felt by plan sponsors.
Edward Lynch, managing director and chief retirement officer for Massachusetts-based
Dietz & Lynch Capital, said the regulations mean most 403(b) plans will have stricter requirements for plan documentation, reporting and auditing. In short, they are now obligated to follow ERISA standards and rules for fiduciary responsibility.
Sponsors have responded by trying to rein in the number of plans and providers offered to employees. For many, as few as five different plans, and as many as two dozen, have been commonplace, each with 20 to 30 times as many in-plan investment options.
"The way it used to be, you could have essentially what somebody wanted," Lynch says. "Many employers saw themselves as nothing more than a conduit. Open architecture meant as many plan offerings as you could have and that's got to change. It is going to be a long-term transition, but what you are going to end up with is a marketplace that looks very much like the 401(k) marketplace, but it is going to take time."
The move to consolidate plans has meant an increased degree of competition among firms like
Fidelity Investments
,
TIAA-CREF
,
ING
(ING)
,
Lincoln Financial Group
(LNC)
and others.
Purdue University recently selected Fidelity as its sole 403(b) provider after consolidating its retirement-plan administrators from five vendors down to one, and the number of investment options to 19 from 381. It is an example of the continuing industry consolidation in the non-profit/tax-exempt space since the IRS changed rules for 403(b) plans.
Fidelity will service about 15,000 Purdue participants, representing about $2.3 billion in assets.
John Ragnoni, executive vice president of Fidelity's tax-exempt retirement business, says consolidating vendors can ease the fiduciary and administrative burden.
"You could have 20 different providers, all offering a retirement plan to individual participants," he says of the marketplace. "The plan sponsor was not heavily involved except for making sure the providers did their baseline requirements. In many cases, it was more of a hands-off approach. That was the nature of the 403(b) market and how it grew. The new regulatory requirements have really made the 403(b) marketplace look more like the defined-contribution 401(k) market."
A 2010 403(b) Plan Survey released in May by the
Profit Sharing/401k Council of America
, sponsored by
Principal Financial Group
(PFG)
, shows that 57% of plan sponsors made changes to their 403(b) plans because of new regulations. That is a higher percentage than had planned to make changes (41%), according to the 2008 survey.
The survey also found that 44% of organizations offer investment advice to participants. Plans offer an average of 20 funds for organization contributions and an average of 21 funds for participant contributions; 28% of plans offer 26 or more funds for participant contributions.
"What it does is really put the onus on the provider to demonstrate that they can be a best-in-class provider on a variety of areas," Ragnoni says of the new, highly competitive marketplace. "You absolutely have to be completely strong in terms of your ability to do the baseline recordkeeping that is expected of you. We hear that loud and clear. In addition, you really need to be able to provide a level of fiduciary support, helping the plan sponsors understand the changes in regulations and figuring out how to implement them in a way that mitigates their risk."
"The other thing, competitively, is to be able to show you can deliver guidance to the participants and help get employees better prepared for retirement," he adds. "This is a strategic tool for them. They certainly want to drive efficiencies and make sure their costs are controlled, but they are also looking to use their retirement plan as a tool to attract and retain top talent."
--Written by Joe Mont in Boston.
>To contact the writer of this article, click here:
Joe Mont
.
>To follow the writer on Twitter, go to
.
>To submit a news tip, send an email to:
.
RELATED STORIES:
>>More Staff Rely on Work Retirement Plans
>>Small-Business Bill Has Roth, 401(k) Changes
>>Lincoln National CFO Sees Deals in Future
Get more stock ideas and investing advice on our sister site,