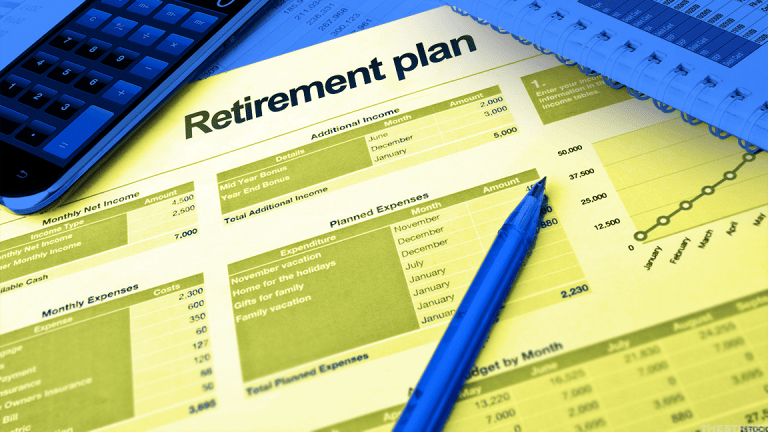 Retirement Planning: Learning From Other People's Mistakes
Veteran financial adviser Frank Pare shows clients how to treat their retirement investments realistically, avoiding problems and achieving security.
Sorrowful tales of ruinous errors with retirement investments are all too common. Just ask financial adviser Frank Pare.
Pare knows how easy it is to make financial mistakes with retirement money, whether out of ignorance or emotional strain. Mishandling the intricacies of finance can lead to horrible outcomes, he said. 
Plus, "Trying to make rational decisions under stress" can bring disaster, he told TheStreet's  Retirement, Taxes & Income Strategies Symposium, held recently in New York. Emotions are an investor's enemy, he said, as a member of a panel on retirement screw-ups, "and make retirement planning difficult." 
In an interview, the former national president of the Financial Planning Association (and currently its national chair) recounted the sad tale of a woman who collected the IRA she inherited when her mother died-and cashed it out. The woman's plan was to set aside the money for her teenage son's college education.
What the mom didn't know was that, by liquidating the individual retirement account, she'd invited the Internal Revenue Service to tax her heavily. First, the cash withdrawal was added to her income and that vaulted her into a higher tax bracket. Second, by milking the account dry before she turned 59½, she owed a 10% penalty.
A big part of his job, Pare said, is educating clients that "short-term thinking can have long-term implications." After starting out in operations for Charles Schwab, Pare entered the world of wealth management when he was recruited to join a financial planning firm. In 2006, he opened his own shop in Oakland, Calif., and named it PF Wealth Management Group. The "PF" stands for "People First."
Pare has plenty of clear-eyed money advice for his clients. For those with 401(k)s or other workplace retirement investing plans, he urges them to be sure they are enrolled. Signing up for a plan appears to be a no-brainer, he says, especially when the employer matches part of their contributions. He makes a point of showing them how 401(k) participation also is a tax savings, because what's contributed is deducted from taxable income.
At the same time, he knows that purchasing capability is limited, particularly for younger clients. Young people may be paying off college debt or scraping together the money to buy a house-and the far-away objective of a comfortable retirement is hard for them to picture. "They say they barely have the money to pay the mortgage, and they don't have the resources available to contribute" to a 401(k). "So I tell them, 'At least do something,'" in regard to retirement planning, he says.
The advice Pare offers is a form of reality therapy. Among the techniques he uses to guide them to making the best choices:
Present the Worst-Case Scenario 
"You need to show them what failure looks like," Pare says. He tells his clients about bear markets that can last 24 months, inflation that can erode savings and higher interest rates that make borrowing more onerous. "The worst thing is to give a false sense of security," he says.
This makes sense. After the financial crisis and the Great Recession, of course, folks have a sense that things can go awry in the economy at large. But too often, if they haven't tasted defeat personally, they believe they will be the exceptions. By showing them how bad bad can be, they get a more grounded sense of what is possible. 
Appreciate the Malign Power of the Unknown
No matter how minutely someone budgets, that fine financial blueprint can prove to be wildly off the mark. "Spending can be very volatile," Pare observes. "Medical problems, children's expenses, these things can happen that aren't anticipated." 
That's why he is careful to give client portfolios sporting plenty of diversification. "You can't be 100% in equities," he says. "You need flexibility." He builds in two years' worth of cash in client portfolios to meet living expenses if a financial problem crops up. 
Again, this is wise. People lose jobs. The stock market goes south. The classic asset allocation is 60% stocks, 40% bonds. You need stocks to build your wealth-and most of the time, equities deliver. Except when they don't.
Having bonds as ballast is a good idea. Bonds, though, sometimes can go down in value, too. Thus a decent slug of cash should be introduced to the mix. And although interest rates remain low by historical standards, cash can be stored in money markets paying over 2% yearly, which is slightly better than inflation. 
Understand the Limits of Planning 
Yes, we mere mortals don't have the ability to divine the future. Financial planning has evolved tools to anticipate possible outcomes, using myriad variables, and to arrive at the odds of an individual portfolio lasting for a client's lifetime. The best-known of these is the Monte Carlo simulation. 
Such tools are useful, but only as a guide. "All the charts may look great, but let's say you tweak the assumptions a bit," Pare says. "Put in a lost job or higher inflation or returns that drop for two years in a row." And always the key question, he says, is: "What if this is wrong?" 
To be sure, Pare is hardly all gloom and doom. "I want to give people the opportunity to do something," he says. For instance, "A client might like to travel" in retirement. 
The whole idea of money is to provide security, comfort ... and fun. Developing a smart, cool-headed view of how to build that money into something that will last is what experts like Frank Pare are for.
Introducing TheStreet Courses: Financial titans Jim Cramer and Robert Powell are bringing their market savvy and investing strategies to you. Learn how to create tax-efficient income, avoid top mistakes, reduce risk and more. With our courses, you will have the tools and knowledge needed to achieve your financial goals. Learn more about TheStreet Courses on investing and personal finance here.
FREE WEBINAR: TheStreet and TurboTax on the Top Overlooked Tax Deductions
FREE WEBINAR. TheStreet and TurboTax on Navigating Tax Reform
FREE WEBINAR: How to Create Tax Efficient Income in Retirement
Need help preparing for retirement? Check out Retirement Daily.