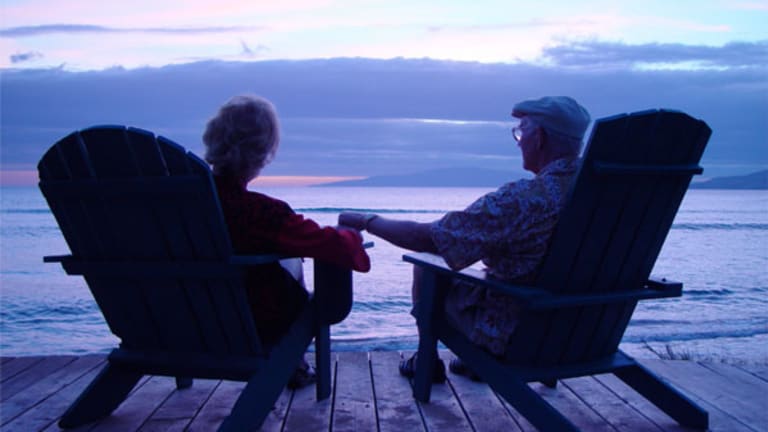 BOSTON (TheStreet) -- The number of employees participating in a retirement plan continued to drop last year, continuing a trend that intensified during the recession and reaching its lowest level in a decade.
And the slide probably isn't over.
That is the conclusion drawn by the Employee Benefit Research Institute's analysis of recent U.S. Census data. Among all workers (including those not offered a retirement plan at work), 39.6% participated in a retirement plan last year, roughly a percentage point less than 2008 and down nearly 5 percentage points from the 44.4% recorded in 2000.
EBRI, a research institute in Washington, D.C., based its report on the Census Bureau's Current Population Survey from March. The report is available
.
Among all employees, 49.3% worked for a business that sponsored a retirement plan last year, the first time since 1990 the sponsorship rate has dropped below 50%. Of this group, 39.6% participated in a retirement plan, marking the first time in 15 years it has dropped below 40 percent.
Full-time, full-year wage and salary workers, ages 21-64, had a 54.4% participation rate for retirement plans. Among this group, 61.8% worked for an employer or union that sponsored a plan, down almost a percentage point from 2008 and 8 percentage points since 1999.
Craig Copeland, senior research associate at EBRI and author of the study, notes that the downward trend is likely to continue this year because of the stubbornly high unemployment rate. Also having an impact is the move by many large private-sector employers to freeze their traditional defined-benefit pension plans.
-- Written by Joe Mont in Boston.
>To contact the writer of this article, click here:
Joe Mont
.
>To follow the writer on Twitter, go to
.
>To submit a news tip, send an email to:
.