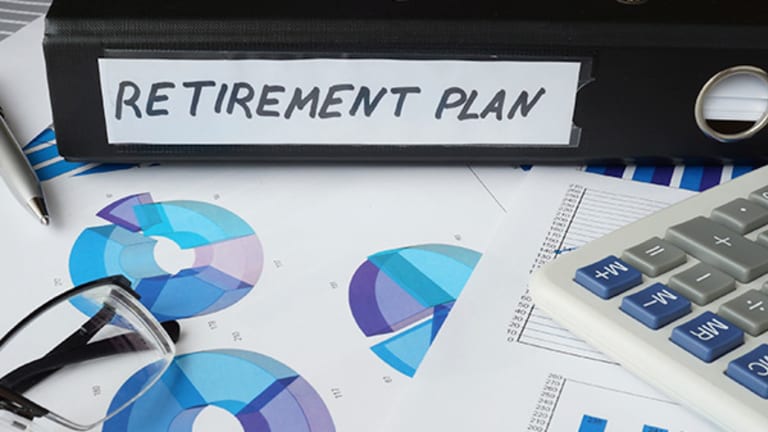 Retirement Is Changing in Unexpected Ways
With men and women both living longer, people may be surprised that the threshold for retirement savings are rising too.
When Bob Shirilla thought of retiring a decade and a half ago, he knew he might need a little more financial cushion to enjoy what he hoped would be a lot of "golden years."
"I took an early retirement and started my own business," said the 68-year-old Ohioan. "This gave me the best of both worlds. I work when and where I want and have the freedom to travel and pursue most of the pleasures of tradition retirement."
The fact that his retirement could be long actually spurred Shirilla to start an online tote bag site — called Simply Bags — to give him the financial security he may not have otherwise.
Shirilla is not alone in reevaluating his retirement plans and working longer. While the average age of retirement for men steadily declined through the 1970s and 1980s to about 62 years of age by the mid-1990s, it has reversed course, explained a new Wells Fargo report. Factors that may have helped to this change include reversal include the decline of pensions, rising health insurance premiums and incentives to delay Social Security.
"Longevity risk is a growing concern for today's workers and retirees…many Americans are facing the likelihood of outliving their resources," the report reads.
Experts agree that the rising average age, better health care and increased healthy habits should affect how one plans for retirement.
"Increased longevity has had a profound impact on how one must plan for retirement," said Art Miller, president of Capital Preservation Strategies in Illinois. "When Social Security was passed into law in August of 1935 the average life expectancy was to age 65. Today, the fastest growing segment of the population is people aged 100."
Miller said it's important to remember that living longer affords people the opportunity to work longer and save more for retirement.
"People should consider an age-weighted allocation methodology to determine how they divide their retirement plan contributions as well as the balances in the plan," he added.
Miller said the "Rule of 100" suggests a 65 year old subtract his age from 100 and that he should keep no more than 35% in growth accounts and 65% in accounts designed for preservation. Then after settling on a comfortable allocation strategy, one should plan for inflationary cost of living increases during retirement as well as the effects of taxation on ordinary income and Social Security, he added.

Ben Offit, a partner at Clear Path Advisory in Maryland, said when saving for retirement in today's climate, investors need to be concerned with outliving their income — and this can be addressed by evaluating one's pension distribution and Social Security options, as well as seeing how annuities can play a role in one's plan.
"Investors also need to consider the sequence of returns in retirement, because if their portfolio is all invested in equities and they take money out of their portfolio while the market is down that can rapidly accelerate the depletion of their assets," he said. "Investors should consider having one to two years of their portfolio in cash or fixed income positions that are unaffected by market movements."
Art Koff, who founded RetiredBrains.com as an information resource for older Americans, said that, like Shirilla, he is seeing more and more Americans are continuing to work in some capacity after their traditional retirement years, either in a part-time, temporary, project-based or seasonal capacity, along with those who work from home or start a small business of their own.
Nevertheless, many are not financially prepared for these extra years of life. He said costs of health care in retirement alone is projected to be $276,000 to cover medical expenses during the combined remainder of their lifetimes for the average 65-year-old couple retiring in 2014 with Medicare.
"Most do not fully understand what these 'extra' years will mean as far as the increased costs of health care, lifestyle, where you should live, the amenities you are likely to need, giving to family, donating to charities and perhaps mostly importantly end-of-life planning," Koff added.