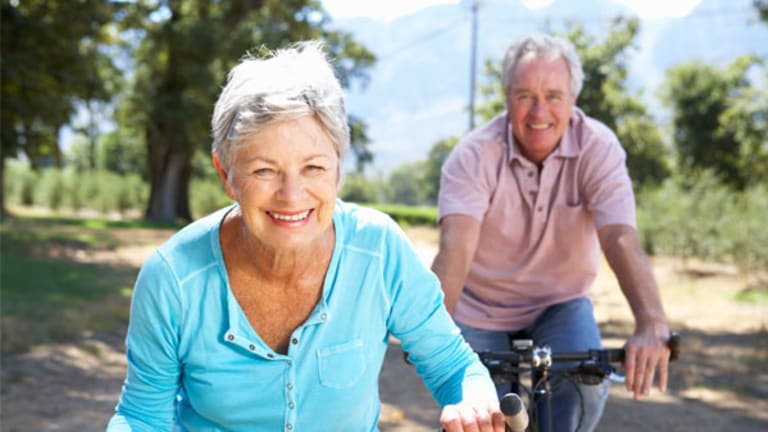 Retirement Funds Used to Boost Company Profits
Ellen Schultz, author of <I>Retirement Heist</I>, says some companies essentially take workers' pensions.
NEW YORK (
) -- Beware, your employer could be stealing your retirement savings.
Remember back in the 1990s when pension plans touted surpluses? Those days are long gone, as many corporations froze the plans or eliminated them altogether. Underfunded pensions became the norm.
Employees investors and the public were led to believe that the tough decision to take those actions was a result of the declining stock market and cheaper foreign labor, which prompted companies to reduce expenses.
Ellen Schultz, author of
Retirement Heist
, reveals that the funds were diminished on corporate expenses like restructuring costs, executive pay and health benefits. In some cases, the assets were even sold in merger and acquisition transactions.
As unfortunate as it is, those practices are legal. But most workers don't know about them. Companies say there are disclosures in filings provided to the
Securities and Exchange Commission
, which are publicly available. Those disclosures are found only in footnotes in small print, according to Schultz.
Schultz, a Pulitzer Prize-winning reporter for the
Wall Street Journal
, says most of the money went toward executive pensions and deferred-compensation packages. Those have become huge obligations as the costs associated with executive benefits have spiraled out of control. Of course, the average worker is left without anything.
A rather outlandish example she provides is a practice by which CEOs use life insurance to finance their own pension plans. Here's how it works: A company takes out life insurance on its workers and, as they pass away over time, the proceeds fund executives' fat pensions.
As Schultz tells it, corporations would do almost anything to reduce pension obligations. There's an account of a clawback instituted against a former employee who was forced to pay back a lump sum for being overpaid.
Cutting costs, while a prudent strategy in times of economic distress, have been a key reason why many corporations have shown record profit margins. Given Schultz's account, costs directly related to the livelihood of employees who are the lifeblood of the company were removed so earnings goals could be reached.
--
Written by Lindsey Bell in
New York.
>To follow the writer on Twitter, go to
Lindsey Bell
.