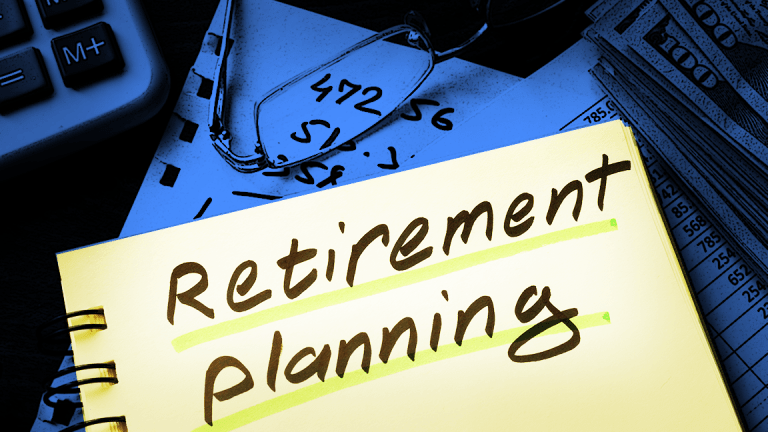 Retirement: Everything You Need to Know About Collective Investment Trusts
If you're saving for retirement, it's quite possible you're not using ETFs or mutual funds, but rather something called a collective investment trust or CIT.
If you're saving for retirement, you're not using ETFs or mutual funds, but rather something called a collective investment trust or CIT.
Consider this finding from the most recent Investment Company Institute report: "More retirement plan sponsors have begun offering CITs as options in 401(k) plan lineups... this trend has translated into a growing share of assets held in CITs by large 401(k) plans. That share increased from 6% in 2000 to an estimated 19% in 2016. This recent expansion is due, in part, to the growth in target-date fund CITs."
The ICI is not alone in witnessing the rapid growth of CITs in employer-sponsored retirement plans. "The diversity of CITs is now almost as wide as mutual funds," says Scott Parry, a principal with Accumulas. "And this will only expand with more demand, and because CIT providers can create a new CIT by simply investing 100% of the proceeds of a CIT in any single mutual fund to create a CIT version of any mutual fund, with or without permission of the mutual fund company," he says.
Below, Parry answers our questions about CITs.
When can CITs be used?
Collective investment trusts are aptly named because to invest in a CIT, the investor must be a legal trust. Thus, 401(k) plans and defined-benefit plans are legally set up as trusts, with a company such as Reliance Trust usually acting as the trustee of the plan.
"Collective" means that a CIT provider can allow multiple trusts to invest in the same CIT. A CIT is trust itself, established for the benefit of investing other trusts' assets in a certain specific investment style. So, the only way that an individual investor can invest in a CIT is though their employer's savings plan, either their 401(k) or their pension.
What investments can be held in a CIT?
A CIT can hold just about any type of asset: stocks, bonds, mutual funds, commodities, derivatives, etc. The only limitation we found was that the counterparty (whatever financial institution that is holding the asset) must be within the jurisdiction of the United States federal courts in case there was a lawsuit brought against the institution. For instance, financial institutions that invest in foreign derivatives, where the counterparty is a non-U.S. company, and it might be difficult to drag the counterparty into a U.S. courtroom should someone want to sue them. That being said, a vast majority of CITs are holding the same stocks, bonds and mutual funds that any investor might buy on their own in their brokerage account.
Who makes the investment decisions of a CIT?
The trustee of the CIT is on the hook for everything to do with the CIT, including deciding who is going to make the day-to-day investment decisions. Sometimes it is the trustee of the CIT themselves, but often they will hire a sub-adviser to pick the stocks or bonds that will be held in the CIT. When the trustee decides to own one or more mutual funds in a CIT, they are by default outsourcing the day-to-day investment decisions to the portfolio manager of the mutual fund(s). The trustee of the CIT would then only be responsible for deciding which mutual funds (and the allocation to each if more than one), although the trustee would hire yet another investment professional to do that also. For instance, Reliance Trust created such as a CIT with Envestnet. Reliance is the trustee of the CIT, but Envestnet makes the decisions on which mutual funds to include in the CIT, and the portfolio manager of the mutual funds then decides which stocks or bonds to purchase in their mutual fund.
Why would a CIT version of a mutual fund benefit a plan participant as opposed to simply investing in the mutual fund directly, especially when there would be added expenses charged by the CIT provider?
There are a few situations where a CIT benefits the plan participant, especially for participants in a small 401(k) plan. Mutual funds have many costs embedded in them to cover the costs of running the fund. Many of the costs incurred by the fund company are because the typical investor in a mutual fund is an individual investor, and the mutual fund company must keep track of each individual, how much they have invested, how to distribute dividends to each investor, etc. All that accounting and all the shareholder communications are expensive to do.
But when a 401(k) plan invests in a fund, even though the 401(k) plan is made up of hundreds or thousands of individuals, it looks like one investor to the mutual fund company, and only have to do all the accounting for the plan as one investor. Because they don't have to do as much work for a 401(k) plan as they would if each participant was "fully disclosed" to the mutual fund company, the mutual fund company is willing to provide discounts to a 401(k) plan that invests in their fund. Usually how they do this is to offer a different share class of the mutual fund that has a lower cost in exchange for the 401(k) plan agreeing to meet a certain investment minimum. These minimums are usually quite high, often in the millions, and most small 401(k) plans can't meet the minimums. So a CIT provider will create a CIT of a mutual fund, and pool many 401(k) plans together in the "collective," so these smaller plans, when pooled together in the CIT, can meet the investment minimum and gain access to the lower-cost share class, which saves money for the plan participants over-investing in the mutual fund directly.
Since CITs are trusts and trusts are not regulated by the SEC, is there less regulation to protect CIT investors?
No. As trusts, CITs are regulated by the bank regulators that oversee trusts, either the Office of the Comptroller of the Currency or a state banking regulator. Also, when hiring a sub-adviser, the sub-advisers are almost always SEC-registered investment companies or advisers. So in most cases, a CIT is actually doubly regulated, first, the trust itself is overseen and audited by their banking regulator, and then the investments and the investment advisers are overseen by the SEC.
I want to invest in a balanced portfolio like a target-date fund? Can a CIT help me there?
Yes, CITs are a great vehicle to create a better target-date fund (TDF) for a 401(k) plan. Most TDFs in a 401(k) plan are what we call "proprietary" TDFs. That means that one company, such as T. Rowe Price, manages the TDF by investing their TDF exclusively in their other single asset-class mutual funds. So, for instance, T Rowe Price's TDF invests in T. Rowe Price's Small Cap Fund, Large Cap Fund, International Fund and also one of their bond funds. What they don't do is look for the best funds available in the market. So, even though there might be better and less expensive mutual funds available, all assets in the T. Rowe Price TDF are invested in T. Rowe Price's mutual funds, whether they are the best or not in any particular asset class. On the other hand, a CIT target-date fund, because the trustee has a fiduciary responsibility to act on your behalf, is required to look for the best performing funds in each asset class to ensure that the best mutual fund in each asset class is used. The trustee may also negotiate with the underlying mutual fund companies on behalf of the plan participant to get the cheapest share class possible.
What is the downside to CITs?
Because they are not mutual funds, CITs are not usually listed in online investment databases like Yahoo Finance or Morningstar. They only way to see the performance of the CIT is to go to your 401(k) website. And if you use Yodlee or Mint or some other financial aggregation technology, they usually cannot tell how the CIT is invested because it is not usually listed in Morningstar or Lipper.
Because CITs can hire additional companies to help manage the CIT, i.e.: sub-advisers, etc., there are additional costs that can be layered into the overall cost of the CIT. Usually, these additional costs are less than the discounts provided, so the participants are still getting a lower cost vehicle than a mutual fund, but that may not always be the case. It is important to always compare the cost of a fund before choosing to invest in it, and that is no different in your 401(k) plan.