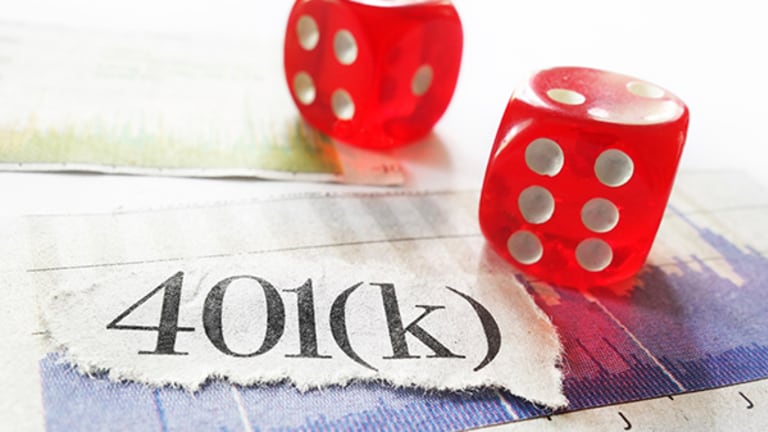 Retirement Dangers: Staying In School Too Long Can Hit You Where It Hurts
Lost salaries and 401(k) contributions are among the hidden pitfalls of the six-year degree.
Lost salaries and 401(k) contributions are among the hidden pitfalls of the six-year degree.
Editor's pick: Originally published June 23.
The four year BA has long been the center of gravity in higher ed. Whether you were Dink Stover at Yale or Joe College at a public university, you started as a lowly freshman, then reached your exalted senior year and were sprung that spring with your diploma.
That tradition has come to recall the halcyon days of another century. In recent decades college matriculants have broken that stereotype, starting as far back as World War II when combat veterans began populating the nation's campuses, to the current day when college students have GEDs rather than high school diplomas, kids, full-time jobs and lives that leave no time to join a fraternity. They are also unable to finish in four years. Right now, it takes 60% of those seeking a BA six years to finish their degrees according to the National Center for Education Statistics.
Those extra two years are likely not only to increase the cost, especially for those with student loans, but also to leave borrowers stuck in school when they could be working. Those two years have can have a surprising impact on retirement savings.
According to a June 21 report by San Francisco-based NerdWallet, a personal finance website, students who are still in class rather than on the job can lose out on $150,000 in retirement savings that would compound over 45 years, assuming no withdrawals.
NerdWallet calculates that someone who graduates in five years instead of four would lose $82,074 in retirement savings. For six-year graduates, it's $150,822. NerdWallet's findings are based on figures from the Bureau of Labor Statistics, where people under 25 contribute 7.1% of their income into a retirement plan and that compounds ever year for 45 years at a 7% annual return.
Factor in lost salary and this wealth deficit spikes to $200,000 plus over a lifetime.
"We looked at the average starting salary for the class of 2013, using data from the National Association of Colleges and Employers adjusted for inflation," said NerdWallet's Victoria Simons and Anna Helhoski, the report's authors. "We found a student would miss out on $46,355 in income by taking five years to graduate." The number more than doubles to $94,353 for six years, assuming a 4% raise in the second year of employment.
Another factor is the increasing tendency for students to start college at a different school than the one that awards their degrees. By moving among multiple schools, the likelihood increases that many of their credits won't transfer.
The National Student Clearinghouse Research Center says more than one-third of undergrads will transfer at least once within six years. During that period, students will, on average, lose about 13 credits. For 39% of transfer students, no credits will transfer from one institution to another.
In a development that speaks to the dearth of advice students get on college campuses, the average undergraduate now accumulates 134 credits when only 120 credits are needed for most BAs, according research Nerd Wallet cites from the Complete College America.
Higher ed observers say colleges must do more for students who have to work full- or part-time, especially if they become the rule rather than the exception, especially as the cost of attendance--and tuition--has relentlessly increased.
"College, for many, is an expensive endeavor, so many students have to work full time," noted Lisa Suzuki, director of Counseling@NYU, an online master's degree program for guidance counselors at New York University. "They still need to get financial aid and they don't get as much if they go [to school] part time. It becomes a cyclical problem." Including tuition and room and board, a four-year BA at NYU now costs close to $300,000.
Some colleges and universities promote the 15-credit semester to accelerate graduation rates. Portland State University in Oregon guarantees four-year completion for all students taking 15 credits of required credits per term. Students won't have to pay tuition for any remaining courses needed to graduate.
Flat rates are offered at the University of Oklahoma in Norman, Metropolitan State University in Denver and at all campuses in the Montana State University System. With flat rates, all students who take at least 12 credits per semester pay the same tuition. This allows students to take the 15 credits per semester they need to finish in four years without taking on added costs. Many schools charge by the credit hour, which means students who take 15 credit hours pay more than those who take 12.
Binghamton University of the State University of New York (SUNY) awards four credits per course instead of three, so full-time students taking four courses per semester come away with 16 credits as opposed the more typical 15 that comes from taking five three-credit courses. Students approaching the senior year sprint could take an additional two courses near the end, making a three and a half year finish feasible.
But word about tuition and credit structure needs to trickle down more efficiently to students; according to Complete College America, there is on average just one advisor available to every 400 students on U.S. campuses. "Many places have advisor-to-student ratios of 1 to 500 or 1 to 1,000, and that kind of ration doesn't go anybody much good," said Richard Sluder, vice provost for student success at Middle Tennessee State in Murfreeboro. Middle Tennessee's forty-seven new hires bring the advisor-to-student ratio to 240 to one.