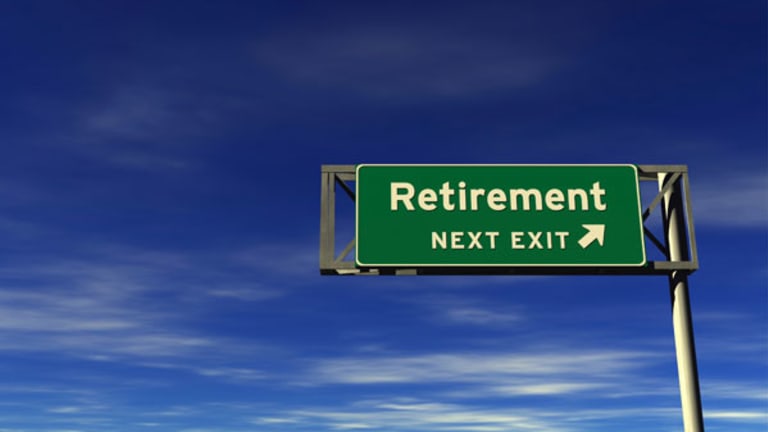 Retirement Appeals More to Women
Women may not feel as financially secure as men, but they like the idea of retirement more.
Women may not feel as financially secure as their male counterparts when it comes to thinking about retirement, but they are certainly looking forward to it more.
A survey by financial planning agency
Ameriprise
(AMP) - Get Report
found that 56% of men are confident about their finances and tend to approach the retirement process on their own. Conversely, only 49% of women feel "on track" as they approach retirement and, as such, are more likely to seek out advice from a professional.
When asked whether they were looking forward to retirement, though, 74% of women said they were "enthusiastic" about it. Only 65% of men shared the sentiment, and responses showed men were enjoying retirement even less than they were five years ago.
"The data indicates that men have a harder time letting go of their work identities," says Suzanna de Baca, vice president of wealth strategies at Ameriprise Financial. "Women are looking forward to retirement more because there are all of these things they want to do with their families and their time."
According to the survey results, women place a higher importance than men on being able to volunteer (31% vs. 22%), spending time with family (77% vs. 68%) and traveling (27% vs. 19%). Additionally, 38% of men expect to work part-time during their retirement, while only 27% women plan to do so. (Perhaps this is because more men read
this study
that says retirement poses a threat to mental health.)
Ameriprise's survey was conducted via telephone by Harris Interactive. The polling agency interviewed 2,007 American adults aged 40-75 to update a 2005 analysis of the same subject. The findings indicate Americans, regardless of gender, are saving too little. Twenty-five percent of men say they are "highly confident" in their ability to achieve their retirement goals, while only 16% of women report the same feelings.
Compared with 2005, the number of men who report they are "enjoying retirement a great deal" dropped to 56% from 67%. The percentage of women enjoying retirement has held steady, only decreasing one percentage point to 56%. De Baca attributed these stats to the different ways in which men and women are experiencing the recession.
"While the recession impacted both men and women, men experienced more job losses and career setbacks as a result of the downturn," de Baca said. "However, the challenges women may face as they prepare for retirement, including time away from work to care for family members and lower average earnings, tend to exist regardless of economic conditions."
>To submit a news tip, email:
.
RELATED STORIES:
>>Retirement Reform Grumbles Spark Rebukes
>>Early Retirement Still an Option for Many
>>4 Ways to Handle Retirement Savings Shortfall
Follow TheStreet.com on
and become a fan on