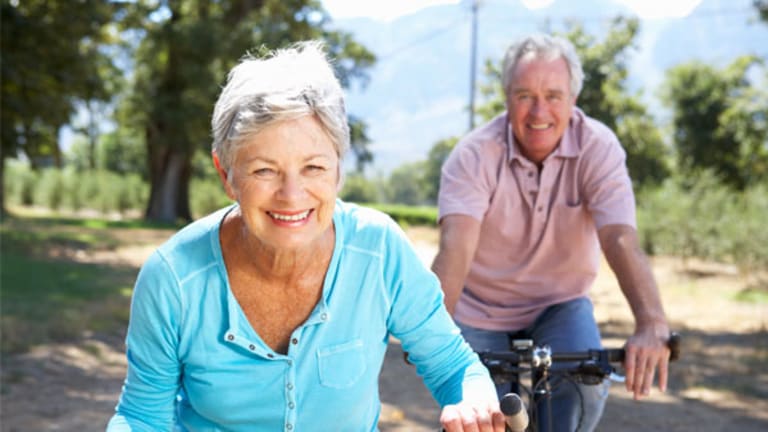 Retirement Accounts To Get Taper Boost
Rising interest rates should be seen as a boon to investors' retirement portfolios.
NEW YORK (MainStreet) — Rising interest rates should be seen as a boon to investors' retirement portfolios, experts said.
The Federal Reserve announced in December that it would start to purchase $10 billion less of bonds each month starting this January. The tapering of the Fed's quantitative easing program artificially suppressed interest rates.
The Fed has pledged to keep interest rates low to help the economy "make a soft landing and to date it appears to be working," said Clay Singleton, professor of finance at the Rollins College Crummer Graduate School of Business in Winter Park, Fla.
The Fed's tapering plans have had "little effect so far" and should not be a concern for 401(k) holders, the real estate market or consumer loans, he said.
Investors need to be patient and avoid making costly mistakes by overreacting to short term gains or losses or volatility in the stock or bond markets.
"The best advice is not to worry about short term movements and remember the markets favor long-term investors with the patience to weather squalls and take advantage of the upward trend from sustainable economic gains," Singleton said.
Predicting the outcome of how the Dow and broad market will function in the short term is similar to playing a football game with six teams instead of the standard two, he said.
"Imagine a football field with six teams competing," Singleton said. "Two teams face each other from end to end while the other teams play from side line to side line. Footballs fly in every direction and from the stands it is difficult to tell what is happening as it all looks like mass confusion. This is a picture of the markets with many influences ebbing and flowing."
The Fed will ramp up its tapering in March after decisions on the debt ceiling have been completed, said Kevin Mahn, president of Hennion & Walsh, a Parsippany, New Jersey investment firm. The Fed should complete its tapering program by the end of 2014.
The market will experience volatility during January to February due to "another strained round of debt ceiling talks," he said. Investors should bypass the "drama" and instead "see this unrest as an opportunity to take some profits and move money out of the market during the first quarter."
Volatility in the stock market will be advantageous to bond holders, Mahn said.
"Bonds are likely to hold firm for the balance of 2014 as new Fed Chairman Janet Yellen and her team follow a very measured and transparent tapering process," he said.
Even with volatility, equities have posted strong returns overall, said Kimberly Clouse, private client advocate for Covestor, a registered investment advisory in Boston and London.
Investors should stick with keeping equity investments in their retirement portfolios, because they are more likely to "maintain purchasing power over time as they are more resilient to inflation than bonds or fixed income," she said.
The stock market may be headed for a downfall soon, said Harlan Platt, professor of finance of the D'Amore-McKim School of Business at Northeastern University in Boston.
"I'm afraid that the current stock market boom is just another of these bubbles," he said. "More importantly, I'm afraid that unsophisticated investors are going to suffer a similar fate to that of individuals sucked into the real estate bubble which led to the last fiscal crisis."
Investors should refrain from making investments in equities, Platt said.
"Now is the time for caution and not risk-taking," he said. "If you missed the market surge last year, you should probably avoid making an investment today. If you made money last year in the stock market you should probably think about taking your profits and becoming defensive."
The gains made in the economy last year do not demonstrate signs of a recovery, Platt said. The stock market surged because of the Fed's quantitative easing strategy.
"The other explanation is that the Federal Reserve with its quantitative easing strategy of massively increasing the Fed's own balance sheets and pushing down long-term interest rates is the responsible culprit to explain why stock markets increased," Platt said. "A look at most economic graphs reveals that the economy has a long way to go before one can say it has recovered."
Investors should maintain a diversified portfolio which can react to different types of markets rather than a concentrated portfolio focused on the taper, said Scott Holsopple, managing director of retirement solutions with The Mutual Fund Store, a national investment firm based in Kansas City, Mo.
"Fortunately for 401(k) investors, the most common type of bond fund is a 'core' bond fund which gives fund managers the flexibility to invest in different types of bonds which can help decrease the impact of rising rates," he said.
Bondholders are likely to lose money in their portfolios, said Matthew Tuttle, CEO of Tuttle Tactical Management, a Stamford, Conn. investment firm.
"The biggest impact will be on how Fed tapering will lead to higher interest rates which will hurt bond funds," he said. "Although this is faulty logic, investors believe that they need to have some money in bonds. However, they will lose money on that faulty belief."
As interest rates continue to climb up slowly, consumers are facing more costs when they incur additional debt for their homes, cars and credit cards. Consumers should take advantage of the lower rates to pay down their debt or make any large purchases.
"Borrowers have an opportunity to take on some debt at rates that are still historically very low," said Craig Brimhall, vice president of retirement wealth strategies at Ameriprise in Harrisonburg, Va.
When interest rates start to rise, investors should examine their portfolio, he said.
"Investors should be aware of and careful about duration risk," Brimhall said. "As interest rates rise, the value of existing bonds falls. Many astute investors may have accounted for this risk as the economic landscape began to shift, but it's important for all investors to re-evaluate their portfolio as interest rates change."
--Written by Ellen Chang for MainStreet