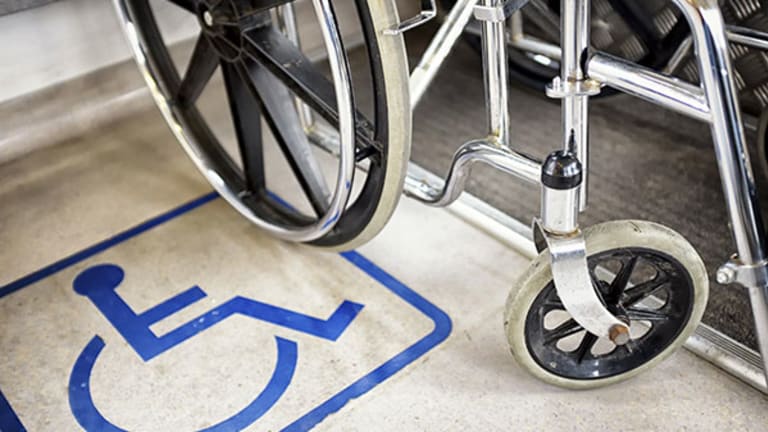 Retiree Travelers: 5 Vacation Ideas for Those with Physical Challenges
Many travel hot spots and cruise lines offer special amenities for seniors who have limited mobility.
NEW YORK (MainStreet) — For many Americans, retirement offers the opportunity to visit exciting destinations throughout the country and across the world. If you have a physical challenge, though, you might worry that traveling will present too many difficulties and is better suited for the able bodied. While your concerns are understandable, you shouldn't let fear hold you back from enjoying the joy of travel. Here are five vacation ideas to consider that are particularly well suited for seniors with limited mobility.
Book a Cruise
Many of today's cruise lines are equipped with features to accommodate guests with disabilities, allowing seniors with limited mobility the chance to enjoy the beauty and adventure of the high seas. Be sure to do your research ahead of time to find out whether a cruise line offers wheelchair accessibility in their guestrooms, bathrooms and dining areas, and whether the ports of call and shore excursions can be accessed with mobility devices.
"Most cruise lines leaving ports located within the U.S. are obligated to abide by the Americans with Disabilities Act," says travel agent Jonathan Turman, who owns a CruiseOne franchise in Glen Cove, N.Y. Turman, who has multiple sclerosis, says that he feels some of the best cruise lines that accommodate people with special needs include Celebrity Cruises, Royal Caribbean, Holland America and Princess Cruises.
Disney Cruise Line also offers many amenities for those with physical challenges. Most of the common areas aboard its ships, including theaters, restaurants and shops, are accessible to those with disabilities. Guests also have the option to book a wheelchair-accessible stateroom featuring wide (32-inch minimum) doorways, ramped bathroom thresholds and other special features. When the cruise docks at Disney's private island in the Bahamas, Castaway Cay, guests with disabilities will find paved pathways, sand wheelchairs, accessible restrooms and a tram equipped to allow guests in manual and electric wheelchairs to board.

Soak Up the Sun in San Diego
San Diego's temperate climate and 70 miles of beautiful beaches make it an idyllic vacation destination for retirees, and those with disabilities will find numerous amenities to make their stay more enjoyable.
Free beach wheelchairs are available at seven San Diego beaches, including Ocean Beach, Mission Beach and Coronado Beach (just call ahead to make a reservation). To see San Diego's top attractions, consider booking a sightseeing tour that accommodates those with limited mobility. For instance, Old Town Trolley offers three vehicles with lifts, each with two spaces for wheelchairs (trolleys with lifts are available with 24-hour notice). For an exciting night out, head to the Balboa Theatre or the San Diego Civic Theatre, which both offer wheelchair-accessible seating and restrooms.

Unwind in Miami Beach
With white sand, warm waters and a vibrant arts scene, Miami Beach is one of the top travel destinations in the country. Seniors with limited mobility can join in on the fun, thanks to the city's dedication to accommodating people with disabilities.
If you go, consider staying at one Miami Beach's top handicap-accessible hotels, such as The Royal Palm, which offers handicap-friendly pools with special access chairs and handicap-accessible rooms; Carillon Hotel & Spa, in which the handicap-accessible rooms feature roll-in showers and the adults-only pool is equipped with a special device to assist with entering and exiting the pool; and The Standard, which offers a ramp at the entrance for wheelchairs and handicap-accessible rooms on the first floor.
Beach-goers with limited mobility can head to Haulover Beach, which provides free reclining chairs for mobility-impaired visitors that can go into the water up to 6 inches deep (offered on a first-come, first-served basis). If you're looking to shop or dine out, check out Lincoln Road, a famous shopping district and pedestrian mall where every store and café is at ground level.

Sightsee in London
When we think of European travel, cobblestone streets and narrow alleyways often come to mind. While that might be enough to discourage those with physical challenges from journeying to the continent, the good news is that some European cities are well equipped to accommodate visitors with limited mobility—and London is at the top of the list.
London's extensive public transportation system can be a good way to get around the city for those with physical challenges. All London buses and Docklands Light Railway trains are wheelchair accessible, and about a quarter of Tube stations, half of Overground stations, most piers and all tram stops have step-free access. 
There are also several tour companies in London that can accommodate travelers with disabilities. For instance, most of the sightseeing buses operated by The Original Tour are accessible by wheelchairs; many of London Walks' tours are wheelchair accessible; and most of boats from City Cruises are accessible by wheelchairs.
Some of London's top sites that are wheelchair accessible include the Natural History Museum, the British Museum and the National Gallery.

Have Some Fun in Las Vegas
Sin City is actually quite angelic when it comes to accommodating visitors with physical challenges. According to the Las Vegas Convention and Visitors Authority, Las Vegas has more guest rooms accessible to people with disabilities than other city in the nation. Many hotels throughout the city offer rooms with roll-in showers, transfer showers, tubs with built-in seats and tubs with portable seats. It's a good idea to call ahead before booking to discuss your specific requirements with the reservation agent.
All Vegas hotels have accessible slot machines and many have sit-down table games, and most Las Vegas hotels have lifts to help you get into the pools. When it comes to getting around town, the Las Vegas Monorail is fully ADA compliant, and all taxi companies in Las Vegas have lift-equipped vans accommodating one wheelchair (call ahead to request an accessible taxi van).