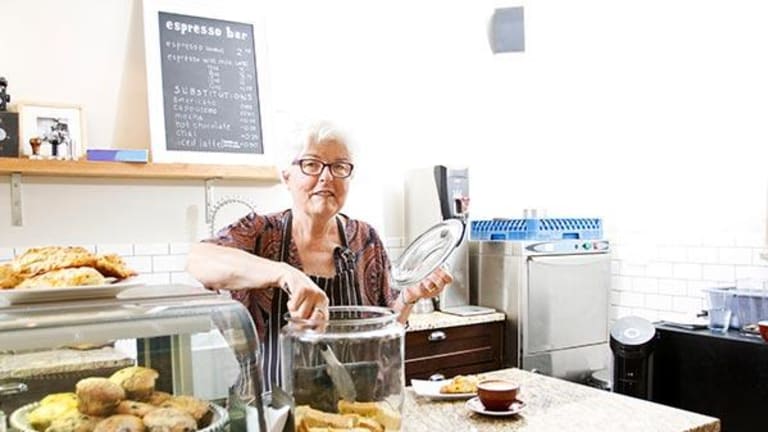 Planning to Work in Retirement? Better Start Planning Now
The big question these days is, should we even call it retirement any more?
The big question these days is, should we even call it retirement any more?
Editors' pick: Originally published Nov. 17.
The big question these days is, should we even call it retirement any more?
According to a survey by the Transamerica Center for Retirement Studies: "Sixty-somethings and older workers are casting aside long-held societal notions about fully retiring at age 65."
The report, Retirement Throughout the Ages: Expectations and Preparations of American Workers, says 82% of Americans surveyed plan to or are already working past age 65, or, they have no plans to retire.
Justin Halverson, of Great Waters Financial in Minneapolis, says he has seen the trend among his clients. "They either want to do it for the money or they just want to stay active, stay engaged and look for social interaction and social purpose."
Which brings us to the question. Why are some people successful in those post retirement jobs or careers while others are unsuccessful.
According to financial planners and jobs experts, the keys to having that successful encore career are purpose, passion and planning.
Author and career expert Kerry Hannon says the people who are the most successful are those who have taken the time to plan the move, and have not made rash decisions.
"I takes three to five years to set yourself set up in an encore career," she says. "You need to add skills you might need, network and find out what the job is about. Also, get financially fit and pay down debt so you're not dependent on making a lot of money.
"The successful ones take their time, moonlight and do the job first to lay the groundwork," she says. "They start in baby steps before they leave their careers."
One of the biggest reasons for the ones who find success in their encore careers: "They find something they can do where they feel a strong sense of purpose."
Halverson says he has one client who retired and now spends his time teaching life skills and job training in inner city schools. "He feels a great sense of passion," he says.
Another client had a successful career and did not need more money. His passion was to make things with wood. And he finds there is a good market for the things he makes. "For him, it's not work," Halverson says. "He can't believe people pay him to do it."
Joe Heider, president at Cirrus Wealth Management, says most of his clients either completely retire or continue to do what they have done all their lives, but in a consulting role. One client in particular, a physician who was burned out on his medical practice, ran for office and became a county coroner. He did that for 15 years and is about to retire from that second career.
There are, however, people who fail.
"Some people try things outside of their skill-set or core competency," says Halverson. "I had a client who was retired military who wanted to get into real estate. He had no business going into real estate. He did it at the wrong time."
Ultimately, trying something that is more of an encore business can be devastating, he says. "Not only could you not make money, but you may lose money," he adds. "On the job side, people who aren't so successful get in an environment in which they are not fulfilled. It is not in line with their passion. Or, they are around people who drag them down."
Hannon says some people don't succeed because they don't know exactly what they want to do. "They have an idea, but haven't flushed it out. You are not prepared without fully understanding what it takes to do that. It is critical to do your homework in advance and start as far out in advance as you can.
Halverson says, one of the biggest reasons some people fail may be because they are chasing money instead of their passion. "They rush into it without finding the right fit," he says. "The biggest things for success in an encore career are passion, purpose and the people you will be around."
And remember, that encore career does not have to be permanent.
"When I go back and interview people who have made an encore career, a third of the people had moved on to other things," Hannon says. "I tell people it doesn't have to be like your primary career. It doesn't have to last 20 years."