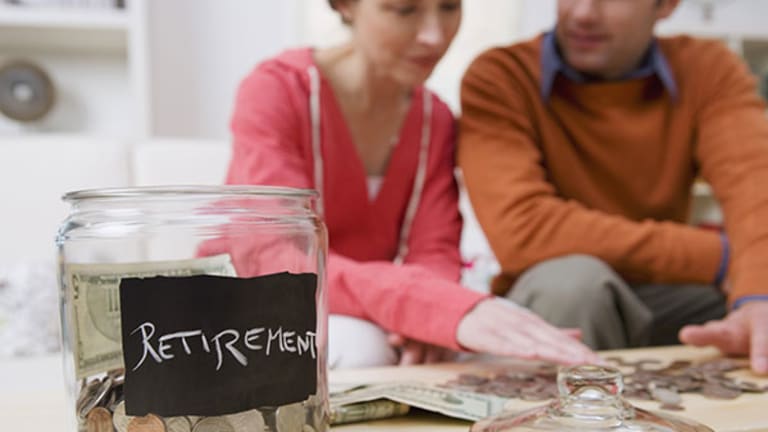 Publish date:
Think You'll Actually Retire? Dream On
Expenses and debt are making retirement a tentative plan for many U.S. workers, but those who just haven't gotten around to saving need to start now.
Expenses and debt are making retirement a tentative plan for many U.S. workers, but those who just haven't gotten around to saving need to start now.
While almost all of you think retirement is attainable, only about half of you are confident of it.
A new T. Rowe Price study revealed that nearly half (47%) of Baby Boomers and Gen X-ers believe their ideal retirement is very attainable, while another 45% feel it is only somewhat attainable. Those who did not feel their ideal retirement was attainable cited obstacles such as not having enough money, future health issues, and/or family obligations.
Those with a more optimistic view of retirement are, unsurprisingly, a bit more laid-back about their prospects. The T. Rowe Price study found that nearly 75% of investors say they view retirement as a time to relax (38%) or to reinvent themselves (34%). In contrast, approximately one-third of respondents said they either expect retirement to be status quo (19%), don't know what to expect (6%) or believe it will be a difficult time (2%).
"It's great to see that most people have positive perceptions of this next chapter in their life and that they believe their dreams are attainable," says Judith Ward, certified financial planner and senior financial planner at T. Rowe Price. "Despite very different mind-sets, we found that these investors have taken the steps that will help them get there, such as taking advantage of 401(k) and IRA accounts, saving 10% to 20% of their income, diversifying their portfolio, and keeping their retirement funds intact."
Genders and generations differed on just how relaxed their retirement will be. Men (40%) were more likely than women (36%) to describe their retirement years as a time to relax and indulge. They were also more likely than women (by a 50% to 44% margin) to say their ideal retirement was very attainable. However, women (76%) were more likely than men (64%) to list traveling as part of their ideal retirement.
"Men and women oftentimes have different views of retirement," Ward says. "I always recommend that couples take a moment to think about what retirement would look like. Write down your visions separately, and then compare notes. If the two versions are very different, it's time to talk."
Age also plays a huge role in retirement confidence. About 57% of 36- to 49-year-olds said they reviewed their investment accounts at least once a month. That number jumped to 66% for investors 60 to 64. Gen X-ers (82%) were more likely to say they could be doing more to prepare for their retirement than Baby Boomers (55%). In each case, those who feel like they could be doing more say not having enough money or time is holding them back.
You'd have a whole lot more money if you were doing a better job of saving. Roughly 21% of working Americans aren't saving any of their incomes, while just 25% are saving more than 10% of their incomes, according to Bankrate.com. Why aren't more Americans saving? Well, 20% cite expenses, while roughly that same percentage "haven't gotten around to it." Other reasons for not saving more include not having a good enough job (16%) and having a ton of debt (13%).
"This illustrates what is wrong with Americans and their savings," said Bankrate.com chief financial analyst Greg McBride. "Too many Americans let their lifestyles dictate what they save or whether they save at all, instead of saving first and living on what is left over."
About half of U.S workers (48%) are saving, but they're putting away less than 10% of their pay. That includes one-quarter who are saving between 1% and 5% of their incomes. They know they're not saving as much as they could, as 5% of working Americans say they don't need to save more. But income is only a small part of why they aren't saving. Households making $30,000 to $49,999 per year were nearly twice as likely to be saving more than 15% of their incomes as households making between $50,000 and $74,999 annually. In fact, 22% of households with an annual income between $30,000 and $49,999 are saving more than 10% of their incomes.
Expenses topped the list of obstacles for all age groups except the Silent Generation (age 72+). Those that haven't gotten around to it are more likely younger Millennials (ages 18-26) and seniors (63+). Middle income households had a higher tendency to blame debt for not saving more, and households with yearly incomes between $30,000 and $49,999 were most likely to say it's because their job isn't good enough.Of all of those excuses, McBride says "not getting around to it" is the least forgivable.
"Let's fix this right now - change your 401(k) contribution or set up a direct deposit in an amount equal to 10% of your paycheck," he says. "Now, figure out how to live on what is left."
That's far easier said than done for most U.S. workers. As T. Rowe Price points out, Americans are living longer. With an increased life expectancy, many will have an extra 30 years of retirement. More than half (55%) of workers said an additional 30 years of life would be "both a blessing and a curse," as potential health issues during the later years may outweigh the benefits of living longer. Gen Xers (37%) were more likely to label it a blessing compared with Baby Boomers (29%).
Fortunately, there's a chain-smoking, booze-swilling, sedentary group of pessimists out there who plan on vacating the premises early. Roughly 45% of workers were skeptical about the idea of an extra 30 years of life, while 35% were optimistic and 26% were excited. Gen Xers (73%) were significantly more likely to say those extra years would impact how they plan and save for retirement than lard-funneling baby boomers (62%). Both cited they would need to work longer in order to save more money.
However, Prudential Investments found that although 80% of people they surveyed before the end of the year considered retirement their to priority, the average grade they give themselves for the retirement preparation is a "C." A very honest 12% give themselves a failing grade.
"Understanding the hurdles keeping people from a secure financial future is critical to helping them meet their goals," says Stuart Parker, president of Prudential Investments. "This research reinforces the need for people to seek advice and the need for the investment community to give advisors the best tools and solutions available."
So what are the key issues that are keeping you from sticking to your retirement resolutions? Well, 63% of you find investing complex and confusing, 66% think it's harder to invest now than it was during your parents' generation and 64% of your are overwhelmed by the number of available choices. Roughly 42% of you don't know how your assets are allocated once you do invest and 43% of you don't know what it is you're investing in.
But don't worry: You're far from alone. A whopping 74% of you think you should be doing more to prepare for retirement, while 40% don't know what to do to prepare. Though 24% of workers think they'll need $1 million or more to retire, 54% have less than $150,000 saved in employer-sponsored plans. It doesn't help that 20% of workers don't believe they'll ever be able to retire, while 35% say they'll never be able to save enough, so it doesn't matter when they start saving. That kind of retirement nihilism is leading to all sorts of bad decisions, with 57% of Americans saying they would use savings to cover a financial emergency.
That's not helpful when 51% of all retirees retired earlier than expected, with 50% retiring five or more years earlier than expected. If you're among the 2% of that group who retired early because they were tired of working, congratulations. However, if you're among the 52% who retired because of your health problems or those of a loved one or the 30% who were either laid off or bought out, it's can be scary out there. Among those of you who haven't retired he, 57% say healthcare costs could bite into retirement savings, another 57% say changes to Social Security might alter their plans and 45% say the potential for dealing with an illness or disability has them worried about their savings.
None of that has scared you into saving, though. According to a recent study of 1,000 U.S. workers by financial services firm Edward Jones, 45% of non-retired U.S. workers aren't saving for retirement at all. Of that group, only 36% plan to do so in the future and almost 10% say they aren't planning to save for retirement at all. While 58% of respondents 18 to 34 years old have not yet started saving, 90% say they have or plan to start saving for retirement before they turn or turned 30. However, as a testament to the power of procrastination, 26% of 35- to 44-year-olds say they plan to start saving in their 40s.
"When it comes to retirement savings, there's a big difference between planning to save and actually doing so," said Scott Thoma, principal and investment strategist for Edward Jones. "While intentions to save for retirement are legitimate, individuals tend to satisfy more immediate, short-term spending goals and push off their long-term saving goals. This behavior can be incredibly detrimental for individual investors, particularly as they enter the critical savings periods of their 30s and 40s when they have (and unfortunately waste) a tremendously valuable asset -- time."
This article is commentary by an independent contributor. At the time of publication, the author held no positions in the stocks mentioned.