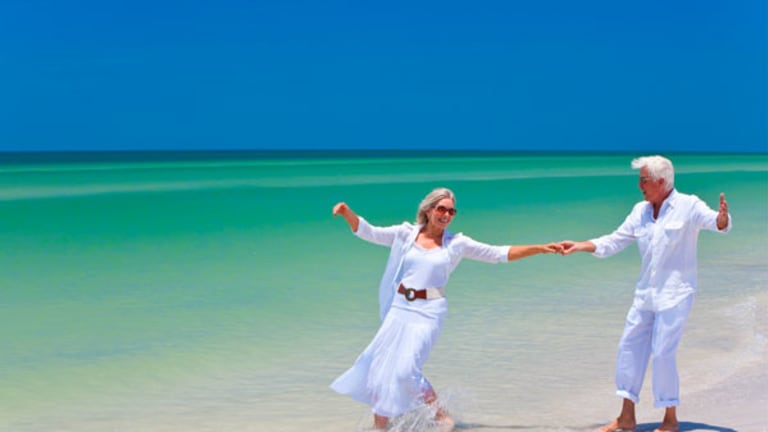 Obamacare for Retirement: Mandated State Savings Plans
Americans are facing a retirement crisis and the government wants to help.
Americans are facing a retirement crisis and the government wants to help.
NEW YORK (MainStreet) — The government believes it knows what is best for us. Just as Obamacare mandated health insurance for all Americans, now a growing number of states are introducing legislation to obligate private-sector employers to offer retirement savings plans to their workers. In each proposal, employees would be automatically enrolled, having to opt-out of the program rather than sign up. It's a desperate effort to force U.S. citizens to save for retirement.
Also See: Are Our Caveman Roots Preventing Us From Effective Retirement Planning
The list of states considering such legislation is long and growing, according to a report by the Pension Rights Center (PRC), a nonprofit advocate for retirement security. The movement to establish universal retirement savings accounts aims to utilize the "efficiencies of public retirement systems" to administer new retirement plans for private-sector workers, according to the PRC.
Also See: Obama's MyRA Proposal Assessed By Financial Advisors
California is considering a measure that would ultimately require businesses with five or more employees to offer savings plans similar to Individual Retirement Accounts (IRAs). Workers would be automatically enrolled in the plan, having to opt-out from the payroll-deduction contributions, if they do not wish to participate. The investments would be professionally managed by the California Public Employees' Retirement System (CALPERS), or a similarly contracted group. Minimum benefits would be guaranteed by private insurers, but not by taxpayers. A feasibility study is currently underway.
Connecticut is considering a similar plan, though it would pay out benefits as a lifetime income stream, or as a lump-sum. A bill making its way through the Illinois Senate establishes another mandated retirement savings plan that would offer risk profile based allocation funds administered by the Illinois Treasurer and an investment board.
At least 16 states are considering required automatic retirement savings accounts for its private sector workers, including Colorado, Maryland, Massachusetts, Minnesota, Nebraska, Oregon and Washington. State legislators in Wisconsin failed to pass a similar measure earlier this year before adjourning its session.
Senator Tom Harkin (D-Iowa), co-author of the Affordable Care Act, has been a vocal advocate for a federally-sponsored universal retirement system, known as the USA Retirement Funds Act. The plan would automatically enroll employees at a 6% payroll deduction level with retirement benefits paid monthly for life.
--Written by Hal M. Bundrick for MainStreet