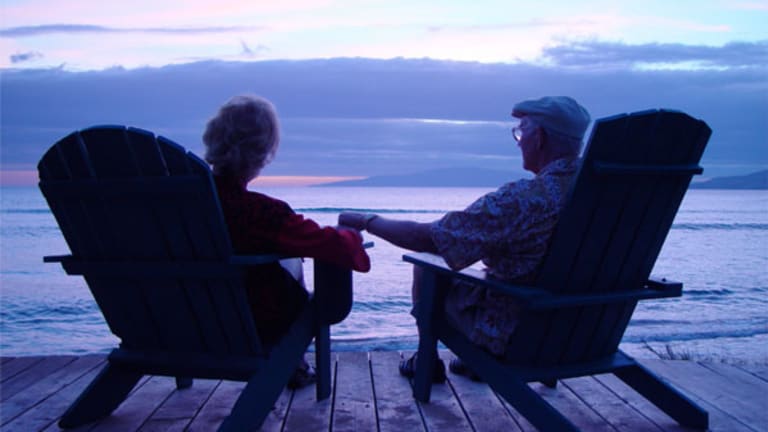 Not Getting the Most From Your 401(k) Plan? Take These 5 Acceleration Steps
Call it the 'retirement reboot.' That's what you need to do if your 401(k) is huffing and wheezing.
If your 401(k) plan appears to be treading water, or worse, it's up to you to tackle the situation head on and fix the problems and build the assets you'll need in retirement,.
Given the complex nature of investing and the nuances of a company retirement plan, it's not always entirely clear what needs to be addressed when 401(k) assets seem to be stuck in neutral. By and large, it's the following red flags that signal your 401(k) needs a tune-up, and in more rare cases an overhaul, so you get back on track to a comfortable retirement.
Here's a look:
Make sure your 401(k) fund investments aren't off kilter
Often, especially with older 401(k) plan participants, plan investment funds can drift off course over time, and begin to move away from the investment goals you established early on. "Make sure your plan asset allocation suits your goals," says Joshua Duvall, a financial planner located in Cherry Hill, N.J. "There are many factors to developing a portfolio that matches who you are financially. Do you need income? Growth? Looking for protection in a downturn? Think emerging markets will outperform domestic equities? Is retirement five years away or 20? All of the above questions should play a part of your portfolio construction on a regular basis, especially when your investments are underperforming and assets aren't growing."
Allocate your portfolio to your risk profile
Risk and reward are two words every 401(k) investor should get to know. "If you're younger, you should probably be more aggressive," says Justin Goodbread, a financial advisor with Heritage Investor in Knoxville, Tenn. "If you're nearing retirement, consider being more conservative." When you do land on a 401(k) plan strategy, monitor it regularly, Goodbread says. "Rebalance your 401(k) portfolio systematically" he states. "Most 401(k)s allow you to set up a rebalancing feature on a monthly or quarterly basis. When you do, make sure to include some international equities. The world today is global, and your portfolio should be, too."
Use "on paper" cash to help build assets
If your 401(k) is underperforming, giving it a turbo boost in the form of higher contributions is a good idea. After all, if you're only contributing 1% of your annual income to your fund, it's likely not realistic to expect major asset growth in your 401(k). Fix the problem by finding creative ways to plow more cash into your retirement plan. "Meet the employer 401(k) matching contribution, and then some, advises Duvall. "If your employers provide a match, and most do, both you and your spouse should be contributing at least to the maximum matching level. Ideally, you'd be able to put away close to 10% or more of your income in an investment vehicle. Slowly start working your way up in your contributions and find other areas to cut expenses in your personal life." Another tip, if you get a raise or a year-end bonus, steer it into your 401(k) fund. It's money you'll never miss, and the addition can make an immediate difference on 401(k) plan asset growth.
To cut fees, check out brokerage accounts
Fees are always a problem with 401(k) plans, notes Richard E. Reyes, a financial planner with Wealth & Business Planning Group, LLC near Orlando. "Most plans are administered by insurance companies and use sub-advised funds which are both expensive," Reyes notes. "For a variety of different reasons, some of them justified, plans are expensive to the investor and to the employer." Reyes says that while "nobody invests for free," one way to reduce fee costs on 401(k) plans is to transfer your money into the brokerage account portion of the platform, if available. "This allows you to invest outside the plan but still be in the plan," he says. "The brokerage account selection is a self-managed option that allows the investor to pick their own portfolio within the plan." That can allow you to allocate your portfolio in index funds or exchange traded funds with a much broader asset allocation, no transaction fees and management fees of less than 0.25%. "It's a no-brainer," Reyes says.
Reinvest your plan dividends
 Here's another simple, yet effective move you can make to accelerate 401(k) plan growth - reinvest your dividends. "401(k) investors need to know where investment dividends go once they're paid out," says Lisa Vignola, a financial advisor at Veritas Wealth Advisors, in Plantation, Fla. "They usually default to cash in your account. You can have them reinvested back into that same fund." If you're not sure how to do that, talk to your company's investment team or consult a financial advisor.
These are all savvy moves to make to spur 401(k) plan asset growth, but you can't make them if you're not paying attention to your retirement savings. Do yourself a big favor and get cracking.
Just a few hours looking to see how the above tips fit into your 401(k) plan can mean a big addition, cash-wise, to your retirement. Who wouldn't want that?
Worried about how to pay for your golden years? Ken Fisher, founder of Fisher Investments, and TheStreet's Jim Cramer will tell you what you need to know in a June 21 webinar on the market trends that are shaping retirement planning today. Register here for the event, which starts at 11 a.m. ET.