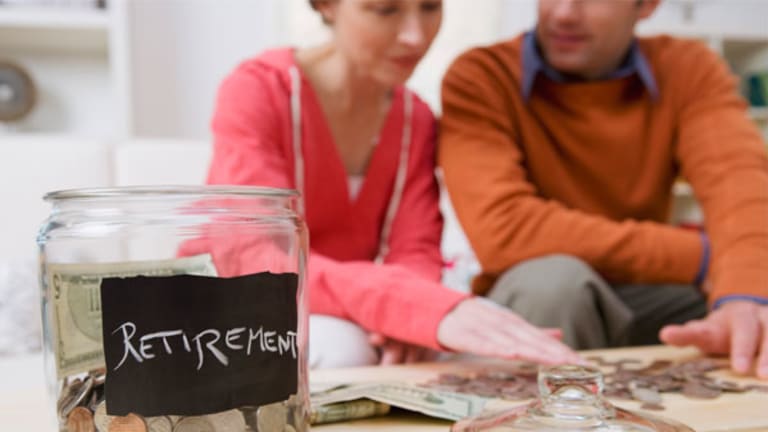 Nearly 50% of Americans Concerned They Won't Have Enough Money in Retirement
Even in a bullish market, 46% of Americans say they don't predict living comfortably in retirement. That's far more than in previous strong economies, according to Gallup.
Even in a nine-year-old bull market and booming economy, pessimism persists.
According to a new report from Gallup released Wednesday, 46% of U.S. non-retirees said they will not have enough money in retirement.
What you must know about retirement.
While that's a modest improvement from the levels of retirement pessimism that persisted following the financial crisis, it's a far greater portion of downbeat outlooks when compared to other periods of economic strength. From 2002 to 2004, Gallup found 32% to 36% of non-retirees said they wouldn't have enough money in retirement, setting a record low for pessimism that hasn't been beaten since.
Gallup found in its yearly survey that financial concerns about retirement take priority over having enough money for a medical emergency among Americans who haven't hit retirement age yet.
For those who are already retired, though, the general attitude is far more positive. This year, 78% of retired Americans reported that they had enough money to live comfortably. According to Gallup, the average gap between retirees reporting they are financially comfortable and non-retirees reporting they expect to be financially comfortable when they do finally retire is 27 percentage points.
That's good news for those already furrowing their brows before they retire. Odds are, plenty more Americans will live comfortably in retirement than they might think in their younger years.
"Some 54% of 50- to 64-year-old non-retirees Gallup interviewed in 2002-2004 said they would have enough money to live comfortably once they retired. Sixteen years later, when Gallup interviewed retirees in roughly the same cohort, now aged 65 to 80, 77% reported that they did have enough money to live comfortably in their retirement," Gallup wrote.
Retirement optimism is decidedly skewed toward the younger Americans who haven't retired, Gallup found. The percentage of Americans aged 18 to 29 years who say they will have enough money to live comfortably in retirement has typically been 16 to 17 points higher than among non-retirees from 30 to 64 years old.
"There are only small differences in projected financial retirement comfort between non-retirees 30 to 49 and those 50 to 64. Apparently, once Americans move into their 30s, their estimates of their projected retirement resources begin to solidify," Gallup wrote.
Retirement Is Complicated.It's never too early -- or too late -- to plan for and achieve your retirement goals. TheStreet's new premium subscription, Retirement Daily, will help you un-complicate the world of retirement with the latest, news, research and analysis from TheStreet's "Mr. Retirement" Robert Powell and his team of experts. Check out our new retirement offering Retirement Daily and get a free trial subscription.