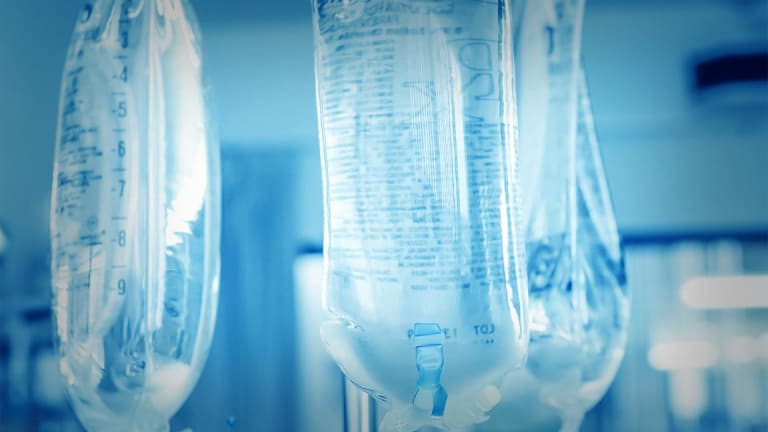 Most People With Medicare Part B Will Pay Higher Premiums in 2018
Many Medicare beneficiaries will see their premiums rise by $25 per month in 2018, an increase of more than 20% over 2017. Here's why.
The more things change the less they remain the same.
That is certainly true of Medicare Part B and Part D premiums. Case in point: The Centers for Medicare & Medicaid Services (CMS) recently announced the 2018 premiums, deductibles, and coinsurance amounts for the Medicare Part A and Part B programs.
And what we learned is this: "The standard monthly premium for Medicare Part B enrollees will be $134 for 2018, the same amount as in 2017," the CMS noted in its release. "However, a statutory 'hold harmless' provision applies each year to about 70% of enrollees. For these enrollees, any increase in Part B premiums must be lower than the increase in their Social Security benefits. After several years of no or very small increases, Social Security benefits will increase by 2% percent in 2018 due to the cost-of-living adjustment (COLA). Therefore, some beneficiaries who were held harmless against Part B premiums increases in prior years will have a premium increase in 2018."
According to the CMS, the 30% of all Part B enrollees who are not subject to the hold-harmless provision will pay the full premium of $134 per month in 2018 while Part B enrollees who were held harmless in 2016 and 2017 will see an increase in the monthly Part B premium from the roughly $109, on average, they paid in 2017.
In addition:
An estimated 42% of all Part B enrollees are subject to the hold-harmless provision in 2018 but will pay the full monthly premium of $134, because the increase in their Social Security benefit will be greater than or equal to an increase in their Part B premiums up to the full 2018 amount.
About 28% of all Part B enrollees are subject to the hold-harmless provision in 2018 and will pay less than the full monthly premium of $134, because the increase in their Social Security benefit will not be large enough to cover the full Part B premium increase.
Read Bob's column Why 2018's Social Security COLA May Really Be Just $1.
According to Tricia Neuman, a senior vice president at Kaiser Family Foundation, many Medicare beneficiaries will see their premiums rise by $25 per month, an increase of more than 20%, from $109 per month in 2017 to $134 per month in 2018.
"After back-to-back years of seeing no or low Social Security COLA increases, older adults living on modest incomes may be sorely disappointed to find that some or all of their Social Security COLA will be used to cover the increase in Medicare premiums," said Neuman.
So, what can Medicare Part B beneficiaries who will pay higher premiums next year do?
"There's not much they can do about that, but if they act quickly, they might be able to save some money by switching Part D or Medicare Advantage plans before the end of the Medicare open enrollment period," Neuman said.
Read: Your Medicare coverage choices and Medicare: Sign up, change plans, get drug coverage.
Plus: Premiums and deductibles for Medicare Advantage and more about Medicare prescription drug plans.
The CMS estimates that the Medicare Advantage average monthly premium will decrease by $1.91 (about 6%) to $30 in 2018, from an average of $31.91 in 2017. More than three-fourths (77%) of Medicare Advantage enrollees remaining in their current plan will have the same or lower premium for 2018.
The average basic premium for a Medicare Part D (prescription drug) plan in 2018 is projected to decline to an estimated $33.50 per month. This represents a decrease of approximately $1.20 below the average basic premium of $34.70 in 2017. The Medicare prescription drug plan average basic premium is projected to decline for the first time since 2012.
Also of note, the CMS recently released the benefit, premium, and Star Ratings information for Medicare health and drug plans.
'Hold Harmless' Doesn't Apply to Part D
Neuman further noted that it's possible that some people with Medicare will see their Social Security checks go down because of an increase in their Medicare Part D premiums. "The hold-harmless provision does not apply to Part D as it does to Part B premiums," she said. "Part D enrollees who have their premiums deducted from their Social Security check could conceivably get lower payments in 2018 than 2017."
Again, she said, it makes sense to review Part D plans before the close of the open enrollment period, Dec. 7, to look for ways to lower costs -- not just premiums, but total drug costs.
Who's Not Held Harmless
Of note, Medicare Part B enrollees not subject to the hold-harmless provision include beneficiaries who do not receive Social Security benefits, those who enroll in Part B for the first time in 2018, those who are directly billed for their Part B premium, those who are dually eligible for Medicaid and have their premium paid by state Medicaid agencies, and those who pay an income-related premium. These groups represent approximately 30% of total Part B beneficiaries, according to the CMS release.
Since 2007, Medicare beneficiaries with higher incomes have paid higher Medicare Part B monthly premiums. Today, some 5% of Medicare beneficiaries pay an income-related monthly adjustment amount, or IRMAA.
So, what can those subject to IRMAA do to reduce or eliminate the adjustment?
Start by learning what counts as income for Medicare. In essence, the income that counts is the adjusted gross income you report to the IRS plus other forms of tax-exempt income.
And so, for the most part, you want to reduce the type of income that counts toward the adjustment. "The most vital part here is the financial planning aspect," said Jae Oh, author of Maximize Your Medicare. "If a person requires funds for household purposes, the clearest way to reduce taxable income is to be withdraw from non-qualified income sources, but that needs to be balanced against capital gains taxes."
So, it's an exercise to gain access to funds needed for household expenses, without triggering IRMAA. "This will take some careful planning, in that this is also two years' prior income levels, making it especially difficult to manage," Oh said.
Also of note, Jae said Medicare's Part D IRMAA is different in 2018. "It is a very confusing change to the brackets because it's now different from Part B IRMAA," he said. Read "Medicare 2018: It's Stable-ish."
Neuman also noted that Medicare Access and CHIP Reauthorization Act of 2015 (MACRA) modified the income-related premium thresholds and those changes kick in this coming year. "People with incomes between $133,501 and $160,000 will pay 65% of the Part B and D premiums, rather than 50% and people with incomes between $160,001 and $214,000 will pay 80% of the premiums, not 65%," she noted.
Going Forward, We're Looking Back
As for 2019, Neuman isn't sure whether Medicare Part B premiums will decline or rise. "Look for a signal when we see what the (Social Security) COLA will be in 2019, along with projections for the standard Part B premium," she said.
To determine the COLA, the average CPI-W for the third calendar quarter of the most recent year a COLA was determined is compared to the average CPI-W for the third calendar quarter of the current year. The resulting percentage increase, if any, represents the percentage that will be used to increase Social Security benefits beginning for December of the current year. SSA generally announces the COLA in mid-October.
By way of background, the standard Medicare Part B premium is determined by a formula contained in the 1997 Balanced Budget Act, which set the premium at 25% of total program costs. The remaining 75% of program costs are financed through general revenues.
According to the 2017 Medicare Trustees' report, Part B and Part D costs have averaged annual growth of 5.4% and 8.3%, respectively, over the past five years, as compared to growth of 3.7% for GDP.
Under current law, the Trustees project an average annual Part B growth rate of 7.8% over the next five years; for Part D, the estimated average annual increase in expenditures for these five years is 6.4%. The projected average annual rate of growth for the U.S. economy is 5.2% during this period, significantly slower than for Part B and Part D.
More of What's Trending on TheStreet:
Editor's Pick: This article was originally published on Nov. 28.