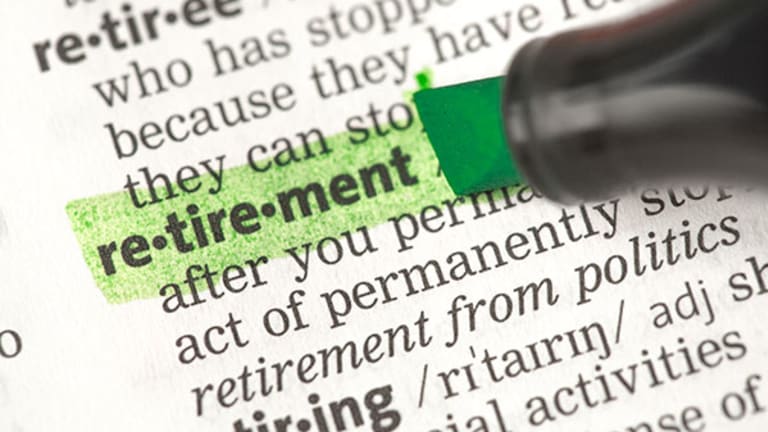 Millennials Don't Believe in the Retirement Fairy: A Lesson for Their Parents
Gen Y is getting retirement planning right. Mom and Dad? Not so much.
NEW YORK (MainStreet) — Like most "seasoned investors," you probably have a stack of brokerage statements -- unopened – piled up in a drawer or stuck on a shelf somewhere. Every now and then, you summon up the courage to see how your retirement account is doing. Of course, some of us are more attentive to long-term money matters than others. A new BlackRock investor survey says that nearly half (46%) of Baby Boomers spend two hours a month on their investments. That may seem like a lot. But well more than half (56%) of Millennials regularly spend nearly seven hours a month monitoring their investments.
Now who's focused and engaged?
Recently, the news upon ripping open that statement or signing in to your account online has been good. The markets, though at times choppy, have been generally rising; most times significantly. However, the memories of the Financial Meltdown are fresh, for Millennials and Boomers alike.
"Millennials are the ones who were in high school and college when their parents lost decades of retirement savings during the financial crisis," writes Heather Pelant, the head of BlackRock personal investing, in a blog post. "Today they are paying off student loans and watching their friends have difficulty finding work. They perceive pensions as a quaint anachronism and that cashing Social Security checks during their golden years isn't likely. In short, they don't believe in the myth of the retirement fairy."
Perhaps that skeptical nature is urging younger investors into action. Millennials said that they commit an average of 22% of their take-home pay to savings and 18% to investing. That's an impressive 40% savings rate. Boomers, who should be turbo-charging their race to retirement, only set aside 12% to savings and 11% to investing.
Not having money "left over" to invest after living expenses is a common complaint. Nearly half of Americans (47%) say they don't earn enough to save for retirement. And it's true, Americans spend more of their take-home pay (42%) on essential living expenses -- such as a mortgage, rent and utilities -- than the rest of the world (32%), according to the BlackRock research. But neither generation is immune to household costs. Yet two thirds of Millennials are substantially more confident about their financial future than any other age group. Less than half of Baby Boomers (45%) feel that way.
That may represent an optimism exclusive to young adults, or it may be the result of a stronger commitment to keeping their eye on the ball.
"An early read of this important generation is that they are forming good savings habits and following a routine of regularly monitoring their investments which will help pave the way for long-term financial success," says Pelant.
--Hal M. Bundrick is a Certified Financial Planner and contributor to MainStreet. Follow him on Twitter: @HalMBundrick