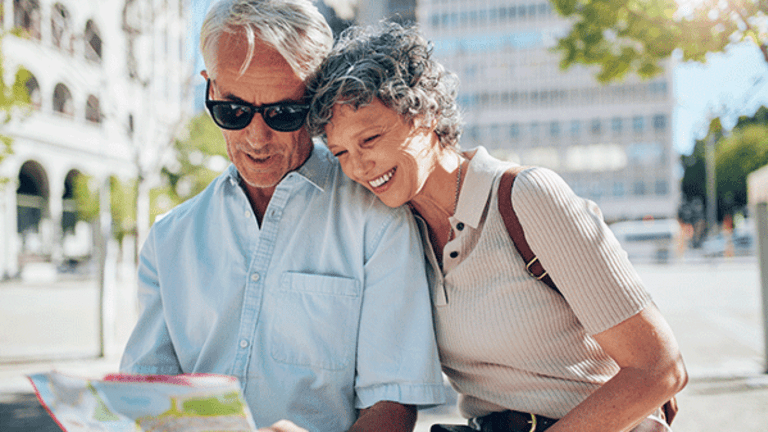 Maybe You Should Consider Retiring Abroad
Living in another country can make a modest retirement account seem like a fortune, but challenges do exist.
Your Money, Your Retirement, and the 2016 Presidential Election - What changes will you need to make to your portfolio should Hillary R. Clinton become president? What happens to your investments should Donald Trump become president? Join us on September 12 as our panel of the world's top financial experts provide trusted information on the investment risks and opportunities that arise with the upcoming presidential election in November. [Learn more about the event and RSVP.]
Editors' pick: Originally published August 25.
Even if the amount you anticipate having saved up by retirement age isn't enough to let you live comfortably in the United States, you could still enjoy an enviable retirement by moving to another country with a lower cost of living.
"You can live a much richer life for not as much money," according to Tim Leffel, author of A Better Life for Half the Price, a book for people considering leaving the United States to stretch their incomes.
Leffel, who lives in Florida and owns a home in Guanajuato, Mexico, examined 18 low-cost countries. "In any of those places you could live on two Social Security checks and be pretty well off," he says. "In a lot of these countries, if you're bringing in $3,000 or $4,000 a month, you're elite."
As many as 8 million Americans live abroad, not including members of the military, according to some estimates. How many are retired is unclear. Social Security reports sending checks to 613,101 foreign beneficiaries, including 379,998 retirees, 11,151 disabled workers, 101,710 spouses, 91,413 widowers and parents and 28,829 children. But some overseas retirees have benefits deposited to U.S. bank accounts, tapping them with ATMs or by transferring funds to in-country banks.
Whatever the number, there's no doubt some Americans live abroad because they can't afford to live as well in the U.S., says Dan Prescher, a senior editor for International Living magazine who lives in Cotacachi, Ecuador. "We do see economic refugees, people who make the move simply because they can't make their pensions or Social Security go far enough in the States," he says.
Prescher suggests economics alone is not enough reason to leave America for most people. Living in another country can be challenging due to differences in language and culture. "If all you're looking for a is a U.S.-style life at half the cost, you're going to be disappointed," he says.
Still, Prescher describes life in Cotacachi, one of seven places outside the U.S. he and his American wife have lived the last decade, as close to idyllic. At 7,000 feet above sea level on the equator, the mild climate requires neither heating nor air conditioning. They have no car, relying on public transit.
Quito, the nearby capital city, supplies culture, and they can easily afford a concert or fine dining when the urge strikes. Property taxes on their condo in a gated community are $60 a year. "Our personal budget up here in Cotacachi is probably, all in, about $1,600 a month," Prescher says.
There are catches to living overseas. Some foreign countries require expatriates to demonstrate minimum incomes, typically around $2,000 a month. Others demand sizable investments or deposits to local banks.
Health care is not usually an issue, however. Medical services are frequently delivered by U.S.- or Canada-trained physicians. Rates run a fraction of stateside norms, and those are often covered by national health plans available to legal residents, Prescher says. While Medicare does not pay for care delivered outside the U.S., there is pressure to change that policy, in part as a cost-saving measure.
Expatriates need not give up U.S. citizenship to gain resident or even citizenship status, although they must pay U.S. income taxes if they keep American passports. Prescher says no expats he knows have renounced citizenship. Even language isn't a problem in countries such as Belize, where English is the national tongue.
Despite the benefits and workarounds, Leffel advises a trial run of living overseas for a month or so before selling everything and packing up for a cross-border relocation. "Just because you spent a week in Playa Del Carmen on vacation and loved it doesn't mean you're going to love living in Mexico," he says.
Numerous websites and message boards let would-be expats solicit advice from actual expats to help identify a likely retirement country. The choices are literally as big as the world. Social Security lists more than 60 nations where Americans receive benefits, from Argentina to Yemen.
Canada has the most, Cyprus the fewest. Neither would be Leffel's choice for pure budget-stretching. "If you want the very cheapest," he says, "I'd say it's Bulgaria in Europe, Nicaragua in Latin America and Cambodia in Asia."