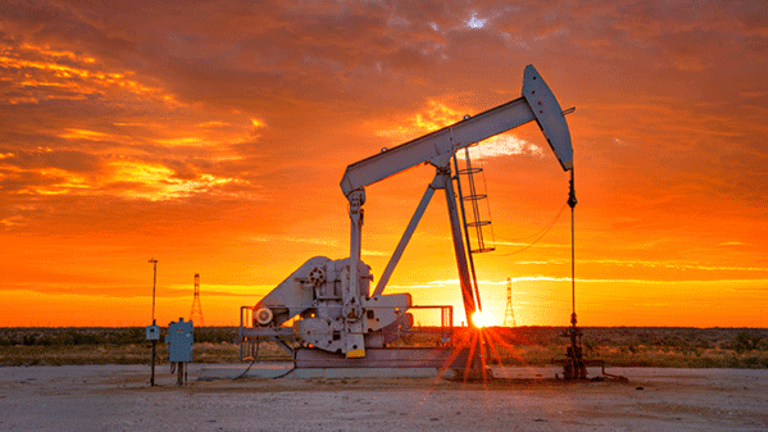 Publish date:
Look to Energy ETFs to Boost Retirement Portfolio Returns
Broadly-diversified energy ETFs are often the best option for investors seeking more variation in their portfolios.
Broadly-diversified energy ETFs are often the best option for investors seeking more variation in their portfolios.
Broadly-diversified energy ETFs are often the best option for investors seeking more variation in their retirement portfolios, but since a large amount of funds have been allocated to them in recent months, choosing the right ones can affect returns.
While some ETFs invest directly into an underlying commodity such as crude oil or solar, others purchase equities in the energy sector, said David Twibell, president of Custom Portfolio Group, an Englewood, Colo.-based financial planning firm.
"There are so many energy-related ETFs available that it's hard for many investors to choose the right option," he said. "Some focus on niche areas like natural gas or even nuclear energy. There are even some that use leverage to boost returns when oil prices are rising."
Even ETFs that hold a broad-based portfolio of energy stocks can vary widely because many are weighted based on market capitalization and the larger companies will consist of a major share of the fund, Twibell said. The Energy Select Sector SPDR (XLE) - Get Report , the largest energy ETF with over $15 billion in assets follows the market cap strategy and Exxon Mobil (XOM) - Get Report accounts for 17.5% of its total value and Chevron (CVX) - Get Report makes up another 14% of the fund.
"That's nearly a third of the fund's value tied up in two stocks," he said. "No matter what happens with oil prices, if either of these stocks falter, XLE owners will be in trouble."
Instead, another option with less risk involved is to seek an ETF which invests an equal amount in a variety of stocks such as the Guggenheim S&P 500 Equal Weight Energy ETF (RYE) - Get Report . This fund invests about 3% of its holdings in 36 different energy stocks, Twibell said.
"No stock accounts for an inordinate amount of the fund's capital, meaning it is less dependent on a small cross-section of energy equities," he said.
Investors need to be cautious because interest in energy ETFs has been strong as oil prices have rebounded, Twibell said. The balance sheets of many exploration, production and equipment companies are "still a shambles," he said. "Add in the fact that the oil market is moving more on OPEC rumors than a meaningful uptick in fundamentals and I don't believe there's any urgency to buy energy stocks right now," Twibell said. "There's a compelling case that oil prices will be higher a year from now, but it could be a very bumpy ride until then."
Some direct oil and gas ETFs are based on futures contracts, which can become more volatile at the time of expiration, said Rich Messina, senior vice president of investment product management of E-Trade Financial (ETFC) - Get Report , a New York-based brokerage firm.
"With this increased volatility, investors should be mindful that there can be large swings in the bid-offer spread, which is a critical consideration when exiting the position," he said. "It's important for investors to scrupulously research the structure of these ETFs before committing."
Sentiment from analysts as well as financial bloggers can be one method to gauge ETFs.
SPDR S&P International Energy Sector ETF (IPW) was the top-ranked energy ETF and demonstrated positive analyst sentiment on eight of its top 10 holdings, including Suncor Energy (SU) - Get Report and Canadian National Resource (CNQ) - Get Report as of October 24, said Uri Gruenbaum, CEO of TipRanks.com, a tech company based in Tel Aviv, Israel which ranks stock analysts and financial bloggers on their recommendations and company insiders and hedge funds based on their stock transactions. The top-ranked bloggers were positive on nine of the stocks, including Enbridge (ENB) - Get Report and TransCanada (TRP) - Get Report .
Three ETFs—VanEck Vectors Oil Refiners (CRAK) - Get Report , iShares Dow Jones U.S. Oil & Gas Exploration & Production (IEO) - Get Report and PowerShares Dynamic Energy Sector (PXI) - Get Report —all showed positive analyst sentiment on eight of their top 10 holdings and positive blogger sentiment on eight stocks, Gruenbaum said.
The most negative sentiment reflected in the TipRanks data was on the top holdings in Market Vectors-Coal (KOL) - Get Report with neutral sentiment on six of the ten and negative sentiment implied by recent corporate insider transactions on five of the 10, said Gruenbaum. The data showed Joy Global (JOY) , which is 5.6% of the ETF's portfolio, with neutral sentiment across analysts, bloggers and insiders, while hedge fund sentiment was negative.