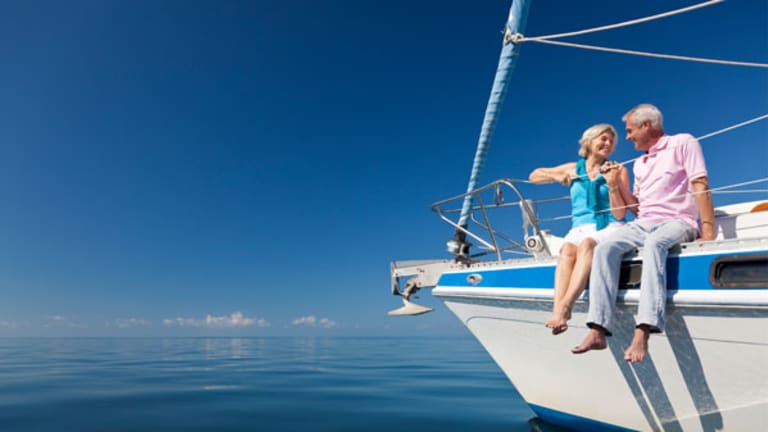 Long-Term Care: Will You Need It?
Long-term care is a necessity for many, but whether it's worth it for you depends on your employer's plan – and whether you do your homework.
One of the great perks about working for a big company is its employee benefits program, which is usually more bountiful than what you'd find at most small businesses. But one perk that may not be such a great deal is the employer-sponsored long-term care insurance plan.
That's not to say that long-term care insurance isn't a good idea. It might even be necessary. A 2010 study by Age Wave/Harris Interactive reports that more than 50% of survey respondents say their biggest fear in retirement is being a financial burden on their loved ones. As an example of what this burden could be, it costs about $74,000 annually to stay in a private nursing home, according to a study by Genworth Financial. And for a more thorough look at the cost of long-term care across the U.S., visit Genworth.com.
Long-term care seems to be a necessity, and not a luxury, but is it worth it to buy your long-term care from your employer?
The answer depends on a variety of factors, chief among them the size of your company. Typically, the larger the company, the better the deal you can get. That's because large companies gain leverage by bringing more companies to the negotiating table.
But employer-sponsored long-term care plans can also come without some serious ammunition – features like inflation price protection, shorter benefits periods, and limited daily benefit payouts are not often associated with large-scale employer long-term care insurance plans.
It's not all negative, however. Long-term care plans from bigger employers usually provide better underwriting terms and more favorable rules on pre-existing conditions.
With those pros and cons in mind, what's the blueprint for buying long-term care insurance from your employer – big or small? Here are some moves to keep in mind:
Experience – Don't let your employer sell you on an insurance company with less than 10 years experience managing long-term care policies. Typically, the more experienced the provider, the better value you'll get on your long-term care policy.
Do your homework – We know – the term "do your homework" is a common refrain on the personal financial planning front. But there's a reason for that – it works. So check your employer's insurance provider for its industry ranking. A good site to check insurance company ratings is Moody's.com.
Read the fine print – Here's another personal financial maxim that usually pans out, even if it is a pain in the neck. When reviewing your "background check" on your employer's long-term care provider, pay special attention to key items like when benefits are paid out or if there any limits on pre-existing conditions. Also, make sure to ask about the amount and frequency of any premium rate hikes over the past five or ten years. As always, when it comes to insurance coverage, the devil is in the details.
Check for duration – Most long-term care policies that employers offer include benefits for a limited period of time, often two to four years. Make sure before you commit how long your benefit payout period will be.
Buying long-term care protection from your employer is no panacea, but it does have advantages, most notably lower costs. To be sure you're getting the best deal, make sure your long-term care shopping campaign includes not just your employer's offering, but any individual policies you can negotiate on your own.
—For the best rates on loans, bank accounts and credit cards, enter your ZIP code at BankingMyWay.com.