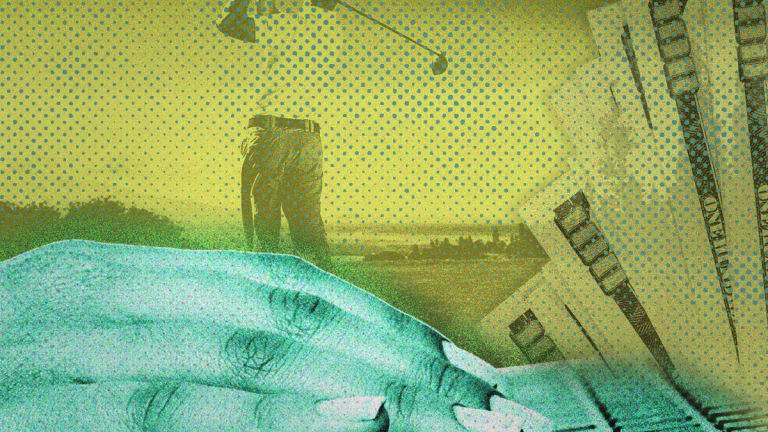 6 Tips for Writing a Great Retirement Letter
A retirement letter is your chance to let your employer know you're leaving, and on your terms.
A retirement letter is your chance to let your employer know you're leaving, and on your terms.
Sooner or, more likely, later, you're going to call it quits and let your employer know you're moving on to your golden years and waving good-bye to the workplace.
That certainly is a day worth celebrating. But don't crack open any bubbly first without taking care of business by writing a retirement letter.
6 Tips for Writing Your Retirement Letter
In short, a retirement letter is a formal courtesy memo letting your employer know you're terminating your services at the company. You won't write this letter until you hit the retirement age of your choice, but it's a good idea to get prepared to do so, especially if that day is coming in the next few months.
That will give you time to complete a retirement letter that shows your appreciation for your experiences on the job and gives your employer enough time to hire and train someone else to take over your job responsibilities.
Taking the preparation time needed to figure out what you want to say in the letter is a great idea, so let's break it all down and see what goes into a solid retirement letter - and why.
1. Set Your Retirement Letter Goals
Job one in crafting a stellar retirement letter is knowing exactly what you want to get out of the task.
Ultimately, the letter is meant to meet a single goal - make sure you are parting ways with your employer on mutually respectful terms. That means targeting a host of smaller goals to reach the pinnacle and depart on positive terms - and better yet, depart on your terms.
2. Hit Your Departure Time "Sweet Spot"
When you're writing a retirement letter, you're also including a target date on when you'll be leaving the company. Departure dates can be tricky, so err on the side of caution.
For instance, you'll know from experience how your firm likes to handle an employee departure timetable. In that event, two weeks may be sufficient if that's what your firm requires.
Yet if you have a unique job - say, human resources director or technology call desk supervisor, filling those roles takes time and money. In that event, stretch your departure date out to one or even two months. The extra time will be appreciated by your employer and you'll feel better about not leaving your manager on the hook.
3. Keep It Positive
The biggest mistake in a retirement letter is to strain it with a veneer of negativity. For example, don't single out a toxic employee or manager you tolerated, complain about financial compensation, or express zero interest in future business relationship ties going forward (hey, you never know.)
Instead, take the high road and sprinkle all the positives you can in the letter. For instance, tell your employer how much you appreciated working at your firm, how much you learned, and all the great people you got to interact with.
Also, make sure to offer to train your replacement before you head out the door, with a reasonable timetable.
4. Keep It Cordial, Even Formal
Your letter should have a unique tone - after all, it is your voice and your letter. Past that, a retirement letter should be formal and businesslike.
For example, while it's perfectly okay to tell a manager how much you learned working for her, it's not a good idea to get emotional about it. Language like "I certainly appreciate the lessons learned under your supervision - it made me a more effective and happier employee" is your target range.
Language like "I really feel like we can take our relationship to a new level after my departure" is out of the question and rightfully so.
5. Review for Grammar
Like any business note, your retirement letter should be error-free, include no jargon, and be formal from top to bottom.
Spend 15 minutes and re-read your letter, and have a spouse or friend do the same. It's difficult editing your own writing and having a second set of eyes can keep your retirement letter grammatically on point.
6. Plan With Your Needs in Mind Too
Writing a good retirement letter is as much about accommodating your employer's needs as anything else, but you have unique needs too, as you head out the door.
You'll want to prioritize those needs first.
For example, set your own table first and make sure your departure needs are handled properly. That could mean a host of workplace administrative tasks, including having your retirement benefits active and ready to go (your human resources department or employee benefits specialist is your go-to source on that front.)
Whatever you do, don't send your retirement letter until your pension (if you have one), your retirement plans, your health care plans, and any unused vacation days or sick days, which can trigger a big payday for you, are squared away.
Points to Include in Your Retirement Letter
While perfectly fine sample retirement letters are available all over the internet (eForms.com offers a nice one), it's strongly advisable that you have a structural blueprint on hand before your craft your retirement letter.
Make sure these "must have" items are included:
A date. Sure, it sounds obvious, but rushing through a retirement letter often means leaving the letter date behind. Don't be that retirement letter writer. Give your employer a date up top, on the left-hand side of the header. Not only is it the right thing to do, a date also represents the fact the clock is officially now ticking on your departure.
A good contact header. Directly below the date, include your name, title, address, city and state, personal phone number, email number, and office phone number. Yes, simple again, but that all makes it easier for your manager or co-workers to reach you in a pinch, and that access will be appreciated.
The name and address of your direct letter recipient. Your retirement letter should be sent to your direct manager, along with his or her title and contact information. Copy in your firm's human resources department/contact, if available.
A lead, middle and last paragraph. Get right to the point in your lead paragraph and let your company know you're departing (and when.)
Use the second graph to express your appreciation for the opportunity to work at the firm, and use it also to convey thanks to your manager and co-workers.
Use the third graph as a "leave the door" open graph - if you want to be considered for seasonal, part-time or consulting work after you formally leave the company. It's also a good place in the letter to offer to train your replacement.
Sign off cordially. That means literally using the term "cordially," with your name below (printed and written in signature mode.)
That's really all you need to know when preparing to write your best retirement letter.
After all, you only get one crack your own retirement letter, so you might as well give it your best - and final - shot, before you head off into your golden years.
It's never too late - or too early - to plan and invest for the retirement you deserve. Get more information and a free trial subscription toTheStreet's Retirement Dailyto learn more about saving for and living in retirement. Got questions about money, retirement and/or investments? We've got answers.
Introducing TheStreet Courses:Financial titans Jim Cramer and Robert Powell are bringing their market savvy and investing strategies to you. Learn how to create tax-efficient income, avoid mistakes, reduce risk and more. With our courses, you will have the tools and knowledge needed to achieve your financial goals. Learn more about TheStreet Courses on investing and personal finance here.