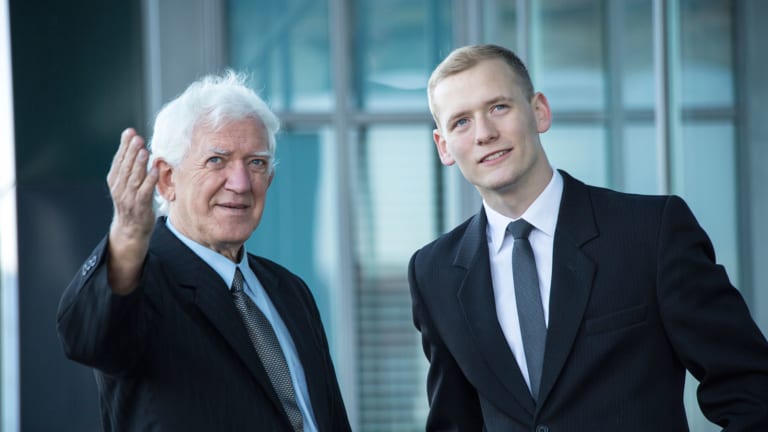 Here's How Differently Millennials Feel About Retirement Vs. Baby Boomers
Debt priorities, savings and even post-retirement dreams differ from generation to generation. Here's what the statistics show.
For as different as Millennials, Gen Xers and Baby Boomers are, they have one major commonality: they all dream of a secure retirement someday.
While the picture of an ideal retirement is different for everyone, all workers hope to have enough money to last them through their twilight years comfortably. But what takes priority in planning for retirement differs starkly from generation to generation.
In its 18th annual Transamerica Retirement Survey, the Transamerica Center for Retirement Studies found that most frequently-cited retirement dreams are travel, according to 70% of respondents, spending more time with family and friends, according to 57% of respondents, and pursuing hobbies, according to 50% of respondents.
About three in 10 workers said they hope to engage in some sort of paid work as part of their retirement dream. About 13% want an "encore career," while another 13% want to start a business and 11% want to continue to work in the same field. About 26% want to volunteer during retirement.
Why you should really care about retirement.
But the biggest differences among generations are apparent in what workers fear moving toward retirement. Transamerica found 57% of Gen Xers and 55% of Baby Boomers fear they'll outlive their savings and investments. About 47% of Millennials worry they won't be able to meet the basic financial needs of their families after retiring.
About four in five workers think their generation has it harder than other generations, but the makeup of that majority is skewed younger. About 83% of Millennials and 80% of Gen Xers are more likely to think they face more obstacles in achieving financial stability in retirement, while about 75% of Boomers feel that way.
Paying off debt is more important than saving for retirement for 72% of Gen X and 67% of Millennials, while only 59% of Boomers prioritize paying off debt ahead of retirement savings.
About three in 10 workers have dipped into a retirement account for an early withdrawal or loan from a 401(K) or similar account, but Gen Xers are far more likely to have done so than other generations. About 34% of Gen X has taken a loan, while the same is true for only 36% of Boomers and 28% of Millennials.
Procrastination is a trend most prevalent among young workers. About 54% of Millennials prefer not to think about retirement investing until they get closer to their retirement date. Among Gen X, that portion is 34% and among Baby Boomers 25%.
Retirement Is Complicated.It's never too early -- or too late -- to plan for and achieve your retirement goals. TheStreet's new premium subscription, Retirement Daily, will help you un-complicate the world of retirement with the latest, news, research and analysis from TheStreet's "Mr. Retirement" Robert Powell and his team of experts. Check out our new retirement offering Retirement Daily and get a free trial subscription.