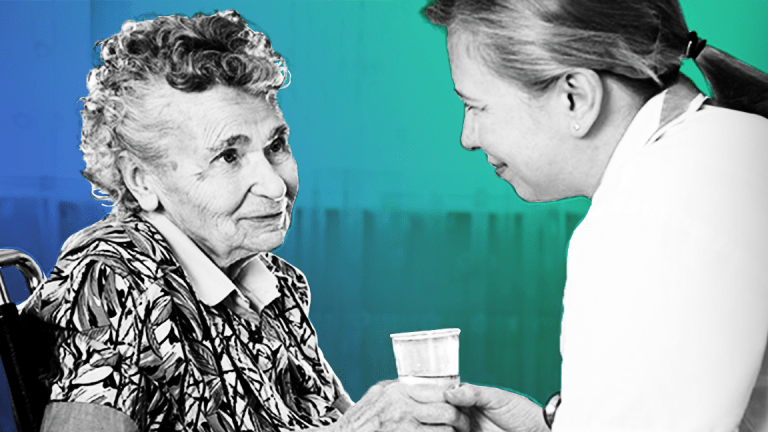 Is Your Retirement Fund Equipped for You to Live to 100?
More than half of wealthy investors expect to live to 100. Here's what you need to know to make sure you don't outlive your savings.
The prospect of living through ten whole decades might sound a little wacky right now, especially given that the average life expectancy in the U.S. is 78.7 years. But it's becoming more and more realistic that a large portion of today's population could live to see their 100th birthday.
According to UBS Investor Watch, more than half of the world's wealthy investors expect to live to 100 years old. Nearly 20% of millennials expect to live past 100, according to the Transamerica Center for Retirement Studies.
Nine out of ten investors believe health is of paramount importance, UBS found, and to be prioritized ahead of wealth. But when all is said and done, the two are deeply intertwined - nearly all of the UBS survey respondents said their wealth enables them to live a healthier life.
"Despite overall confidence in living longer, many investors are anxious about the financial implications of old age. Healthcare costs are the top concern," UBS wrote. "They also worry about having less wealth to pass on to successors and working longer to maintain their lifestyle. In the face of these concerns, investors already have started to adjust their financial holdings and inheritance planning."
About 75% of investors in the U.S. said they are making financial changes such as adjusting spending or allocating wealth to long-term investments to meet the needs of an extended lifespan. The top three asset classes for long-term investing among those surveyed was real estate, equities and cash, UBS found.
So what can you do to safeguard your retirement for a longer life?
For equities investments, consider the stocks that have paid a dividend for the last 100 years. If they can do it for one century, they're sure to last well into your retirement. Those "dividend centenarians" include York Water Co. (YORW) - Get York Water Company Report , which has paid a dividend since 1815, Stanley Black & Decker (SWK) - Get Stanley Black & Decker, Inc. Report , which has paid since 1877, Exxon Mobil Corp. (XOM) - Get Exxon Mobil Corporation Report , which has paid since 1882, Action Alerts PLUS holding Eli Lilly (LLY) - Get Eli Lilly and Company (LLY) Report , which has paid since 1885, Procter & Gamble Co. (PG) - Get Procter & Gamble Company Report , which has paid since 1891 and General Mills Co. (GIS) - Get General Mills, Inc. (GIS) Report , which has paid since 1898.
Outside of investing in long-term payout stocks, Transamerica offers advice for workers nearing retirement who may live longer than the average lifespan. "Calculate retirement savings needs, develop a strategy and write it down," experts wrote. "Factor in living expenses, healthcare and long-term care needs and government benefits - as well as funds for pursuing retirement dreams such as travel, time with family and hobbies."
Retirement Is Complicated.It's never too early -- or too late -- to plan for and achieve your retirement goals. TheStreet's new premium subscription, Retirement Daily, will help you un-complicate the world of retirement with the latest, news, research and analysis from TheStreet's "Mr. Retirement" Robert Powell and his team of experts. Check out our new retirement offering Retirement Daily and get a free trial subscription.