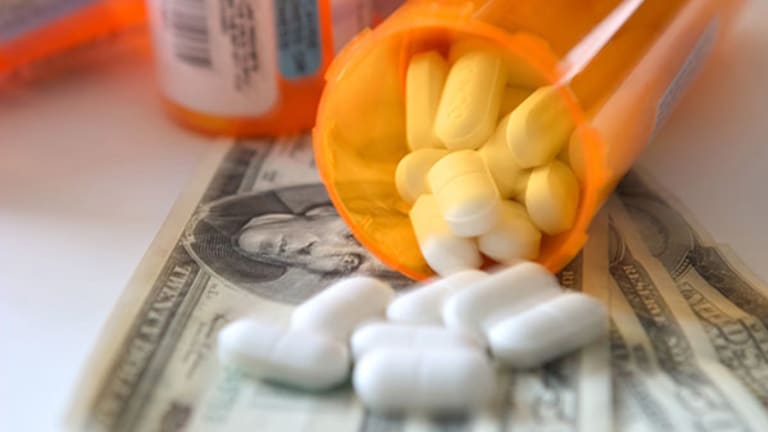 Is a Cheap Medicare Part D Drug Plan All You Need?
Most Medicare drug plans are getting costlier - but there now are very cheap alternatives. Are they good enough for you?
If Medicare recipients have a grumble, it generally is about the high costs of prescription drugs - but in 2017 there is a stark choice between two ultra low cost plans that promise drug coverage for about $20 monthly. Are there hitches? You bet. These plans are not for everybody but for those whom they suit, they may be a best buy.
Meanwhile, the price of more traditional Part D plans has vaulted skyward, as insurers have wrestled with the steady rise in drug prices. In 2015, AARP's MedicareRX Preferred plan - with zero deductible - cost $50.19 per month. In 2016 that jumped to $60.79. For 2017, the plan costs $71.30. Note: this is a very rich plan - but is it too rich for some?
Enter for 2017 the new AARP MedicareRX Walgreens plan - $22.40 per month. That's $268.80 for 2017, compared to $855.60 for the Preferred plan. There's a $400 deductible. Tier 1 generics are free. 
The AARP Walgreens plan is not the cheapest. At least in some zips, it is bested by the well-established Humana WalMart Rx Plan at $17 per month, $204 per year (also a $400 deductible). That's the leader in this niche, said experts.
Other, huge pharmacy operations may unveil similar plans, but not this year. For 2017, the choice is Walgreens vs. WalMart.
Should you be in the WalMart plan? Or Walgreens? Not so fast. Maybe, but also maybe not for either. And know that potentially many thousands of your dollars may hang in the balance of your decision. Drugs can get pricey, fast, and that is a lesson learned painfully by many Medicare recipients.
The question is: how to decide which plan best serves your needs? Also know that very probably the biggest mistake made by Part D beneficiaries is not revisiting their plans every year in Open Enrollment. Pharmacy networks change, so do formularies (how the plan covers particular drugs). Roughly 15% of Medicare recipients switch plans in Open Enrollment every year, said Jim Yocum, a senior vice president at Connecture, a provider of web-based information systems used to create health insurance marketplaces such as Medicare's Part D comparison tools.
Just about every Part D customer should check his drugs against the Medicare tools every year, precisely because formularies change which means the prices you pay change. 
Checking your drugs against the formularies online is too daunting? Yocum said to call Medicare's help line - 1-800-MEDICARE - where a plus, said Yocum, is that they can access a Medicare recipient's health records so you don't even need to remember what drugs you use.
While you are doing this, John Lee, a Walgreens spokesperson, asked: "Have you developed new conditions? Does this indicate there is a better plan out there?" That is: are you likely to be prescribed new drugs? That's important, because you can easily change Part D plans only once yearly, in Open Enrollment. The decision you make now will determine your drug prices until January 1, 2018.
Lee added: "If you are taking 1 or 2 drugs, your decision will be different than the person who is on 6 drugs, some of which are expensive."
That's fact. Very probably if you are taking just a couple drugs, especially if they are generics, your choice is easy. In that case a low cost plan likely will serve you well, suggested Joe DeLuca, director of eHealthMedicare.com, who added: "The network determines which plan you choose. It's about which pharmacy you are close to." Live across the street from Walgreens? You know what plan to look at. Shop at WalMart, at least once weekly? You know your choice.
But when are the low cost plans not best for you? Simple. When you are taking expensive drugs, said Dr. Archelle Georgiou, who elaborated that in her research she has found cases where in one plan a particular - very popular - drug is $27/month, in another $125. She also pointed to a common Hepatitis C drug that costs $96,000 for a year in one plan - and $7000 in another. Georgiou added: "When you are taking brandname drugs you really have to use the online plan drug cost calculators."
It's a tale of two kinds of patients.
Patients who take inexpensive generic drugs can make do deciding which Part D plan to enroll in on the basis of monthly premium and convenience (how close are preferred pharmacies). It's that easy.
Take a few namebrand drugs, however, and Yocum advised, forget about monthly premium. What matters instead is annual out of pocket - and the differences between plans can easily run into five figures per year.
That's why you have to make the few minutes to compare plans and coverage for your medications. Open Enrollment ends December 7. Do it by then and you will thank us.