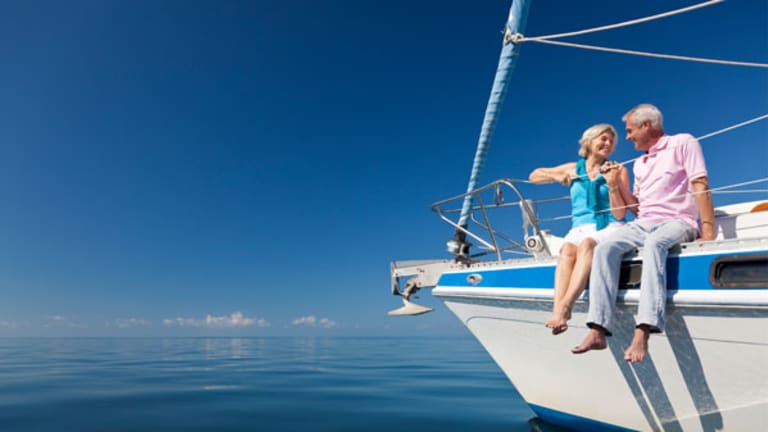 Publish date:
IRS Stalling Scuttles Retirement Plan
A hybrid between defined benefit and 401(k) plans designed for small businesses was supposed to start Jan. 1.
A hybrid between defined benefit and 401(k) plans designed for small businesses was supposed to start Jan. 1.
BOSTON (
) -- Small-business owners won't be able to offer a new type of retirement plan next year because of stalling by the Internal Revenue Service.
Starting Jan. 1, companies with two to 500 workers were supposed to be able to launch DB(k) plans -- a hybrid of "defined benefit" and 401(k) -- that were developed by retirement-services firm
Principal Financial Group
(PFG) - Get Report
and the American Society of Pension Actuaries. The 2006 tax code authorized the plans after several years of development.
DB(k) plans would establish a small fund intended to provide a lifetime income stream based on a percentage of an employee's annual income upon retirement. The fund, which would follow an employee to different jobs, would be supplemented by direct contributions and an employer match, similar to how a 401(k) is managed.
The hybrid plans are defined as a lump-sum account balance rather than a monthly benefit. Cash balance plans are the most common type. Critics of cash balance plans have argued that crediting interest on pension accruals was inherently age discriminatory. A 55-year-old participant, for example, would have a shorter time horizon to benefit from compound interest than a 25-year-old. Those complaints led to lawsuits, including a high-profile case against
IBM
(IBM) - Get Report
.
Courts ultimately rejected the argument that compound interest in a pension plan is discriminatory. Nevertheless, the Pension Protection Act of 2006 required that interest credited to cash balance accounts not exceed a "market rate of return."
The problem is that the IRS still hasn't defined what that rate of return is, and plan administrators have had to offer their best guess. The IRS didn't give a date for its guidance, and employers will have until 2011 to adjust their interest rates as needed.
Fear of lawsuits is no longer a deterrent for companies considering a hybrid plan, which have been gaining in popularity. Fortune 500 companies, including
UPS
(UPS) - Get Report
,
SunTrust
(STI) - Get Report
,
Dow Chemical
(DOW) - Get Report
,
Coca-Cola
(KO) - Get Report
and
FedEx
(FDX) - Get Report
, see the plans as a cost-efficient alternative to traditional pension plans. Other attributes are that their funding is more predictable, and they're easier to explain to employees than traditional DB plans. Employees are enticed by a plan that looks like a standard 401(k) plan but is guaranteed a positive rate of return.
"Given the exposed weaknesses of 401(k) plans, employers would be more likely to adopt hybrid plans if they were supported by clearly defined regulatory guidance around their implementation," says Kevin Wagner, senior retirement consultant at
Watson Wyatt
(WW) - Get Report
.
-- Reported by Joe Mont in Boston.