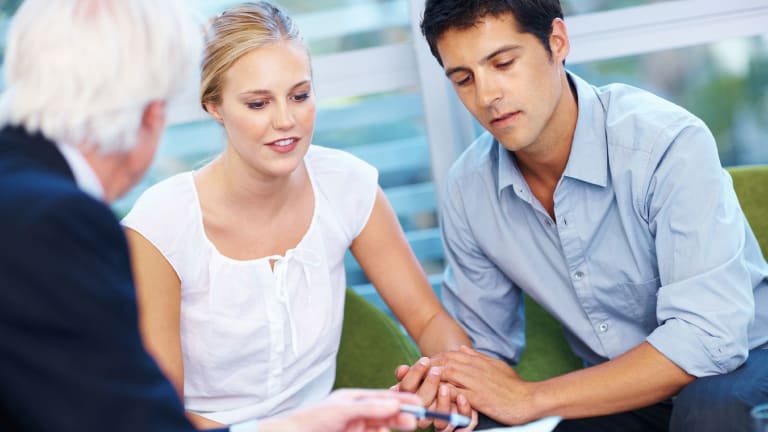 Why You Likely Have Too Many Mutual Funds or ETFs
Investors are neglecting to rebalance their retirement portfolios as they switch jobs.
The majority of average investors have too many mutual funds or ETFs, neglecting to rebalance their retirement portfolios on a regular basis or when they switch jobs.
While having only three funds or ETFs is likely too few and accumulating 30 is far too many, retail investors are often at a loss on determining a range that would produce enough diversification. The problem with owning too many ETFs is that many of them have similar holdings of the same sector and are not in fact yielding greater diversification.
Investors often amass a large number of funds and ETFs as they progress in their careers or embark in job hopping. Although changing jobs every few years is becoming more commonplace as the economy has shifted gears, this new phenomenon is hindering employees and the retirement money accumulated because workers can "have as many as six different 401(k) accounts," said Torsten Slok, an international economist for Deutsche Bank, a German investment bank, in a research report. Workers who are 18 to 48 years have an average of 12 jobs and half of them occur before the employee turns 25, according to data from the U.S. Bureau of Labor Statistics.
Why Fewer Than 10 ETFs is Sufficient
Although investors have different goals, owning between six and nine ETFs can provide "adequate diversification for the long-term investor seeking moderate growth," said Rich Messina, a senior vice president of investment production management at E-Trade, a New York-based brokerage company.
As investors age and the size of their wealth accumulates, the number of ETFs should also increase, he said.
"Someone just starting out with a small nest egg may only be able to choose a few, while high net worth investors with complex needs may seek more and also look outside of funds for their portfolio," Messina said.
A diversified portfolio consists of domestic equity ETFs, which include large cap, mid cap and small cap, as well as international and emerging markets along with fixed income, he said.
"That is the beauty of ETFs - even one can offer an investor diversification," Messina said. "ETFs have democratized access to products and geographies once reserved only for professional investors. Foreign equities, emerging markets, commodities and bonds are now easily accessible to the retail investor through ETFs."
The average investor needs five to ten ETFs and exposure to the large, mid and small markets, international and emerging markets, fixed income and possibly alternatives, said Jason Feilke, director of retirement plan services for Meridian Investment Advisors in Little Rock, Ark.
"It's important to try to consolidate those accounts so they don't get over diversified or end up with an allocation that is too conservative or too aggressive," he said.
Having Too Many Funds Dilutes Performance
Despite the number of ETFs in a portfolio, confirming that your holdings do not overlap should be your top priority, said Edison Byzyka, chief investment officer of Hefty Wealth Partners in Auburn, Ind. While two ETFs may appear to target different strategies, it is likely they could hold similar assets in their top ten lineup.
"Ensuring that those assets are diversified can be just as important as ensuring your ETFs are diversified," he said.
The average investor needs exposure from five to eight major asset classes to generate enough diversification, said David Twibell, president of Englewood, Colo.-based Custom Portfolio Group.
Purchasing one fund for each asset class is sufficient unless a fund has a highly concentrated portfolio or specializes in certain sub-sectors of the market.
When investors diversify their portfolios too much, they mistakenly believe this strategy will reduce the amount of risk or increase performance. By including numerous different funds in each asset class to cover all their bases, their performance has been diluted.
"In the end, it turns their portfolio into an expensive index fund since they have exposure to so many securities in each asset class," he said.
Even investors who have one or two index funds or ETFs of a broad-based index can have a diversified portfolio compared to owning 20 to 30 funds that are highly correlated to one another, said Brenda Wenning, principal of Wenning Investments of Newton, Mass. Determining the asset allocation in each of your funds is crucial.
"I often see portfolios with that many mutual funds and ETFs, sometimes including small cap, mid cap, large cap, growth and value funds for one asset class," she said. "Instead of having that many investments that represent three asset classes, investors should look at the correlation among the various investments and choose one to three per asset class."
The focus should be on determining the appropriate amount of allocations toward both domestic and international stock and bond markets, said Greg McBride, chief financial analyst for Bankrate, the North Palm Beach, Fla.-based financial content company.
"In this case, you can have a diversified and properly allocated portfolio with four funds: total stock market index fund, total international stock market index fund, total bond market fund and total international bond market fund," he said. "The thinner you slice the pie by adding various sectors and investment strategies, keep in mind that whatever additional return you may be shooting for can be more than given away with the higher cost investments in narrower market segments."
The Fees Add Up
A large percentage of employees fail to roll their 401(k) plan into an IRA and the unnecessary plan fees accumulate for many years, said Feilke. While employees do not have any options when it comes to fees in a 401(k) plan, they can choose investments with lower fees such as index funds or ETFs.
"It's extremely important for people to pay attention to the fees they're paying," he said. "Paying higher fees can have a huge impact on your future balance and the longer time frame you have only increases that risk."
Why Fewer Can Be Better
The number of ETFs in a portfolio also depends on how willing an investor is to devote time to choosing and monitoring their funds, but it can help them cope with unexpected volatility in the markets, said C.J. Brott, founder of Capital Ideas, a registered investment adviser in Dallas.
"It definitely depends on the skill level of the investor," he said. "Knowing what you own and why tends to give investors the confidence necessary to ride out bouts of market volatility."
Owning five to six ETFs is a "great mix because having more makes it difficult to keep track of it," Brott said.
"Three core holdings reflecting various concentrations of small medium and large cap U.S. stocks should make up 50% to 70% of the portfolio," he said. "The ratios of each should vary with market and economic cycles. The other two to three ETFs should be allocated to fixed income or in a 100% equity portfolio weighting to specific U.S. S&P sectors or overseas markets."
Sticking with four ETFs and a money market account will "get most people where they need to be," said Andy Terry, a finance professor at the University of Arkansas at Little Rock and a partner in Aptus Financial.
"I personally think that fewer is better and Vanguard Total Stock Market ETF (VTI) - Get Free Report and Fidelity Total Market Index Fund Premium Class (FSTVX) are two examples which both offer total U.S. market index fund options and all that is needed to capture U.S equities," he said.
By adding any another U.S. equity fund, it constitutes as "tilting" the portfolio in some direction and making a "bet" on that sector, said Terry.
"If you own VTI and then add a small cap growth fund, you are overweighting small cap growth stocks because such stocks are already represented in VTI," he said.