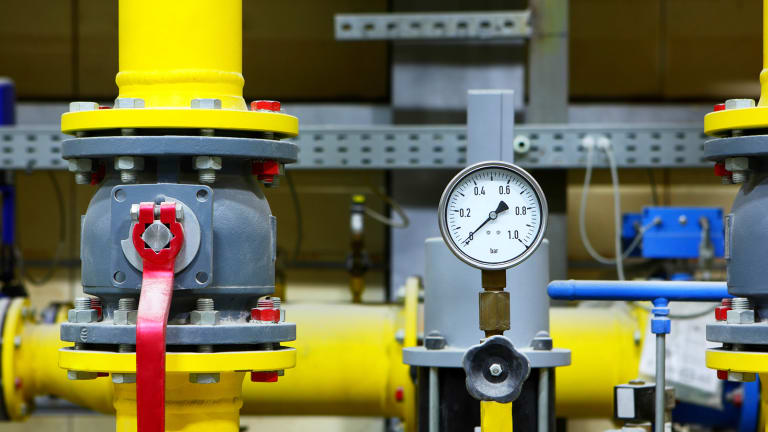 The defensive nature of utilities in ETFs, coupled with the low risk and high dividends they produce, are attractive to many investors, especially during times of market uncertainty.
The flight to safety amid the volatility in the stock markets has resulted in the likelihood that many utilities stocks and ETFs are overvalued.
This sector is under the most pressure when the Federal Reserve raises interest rates, because they will have "limited growth prospects to benefit from an improving U.S. economy," said Todd Rosenbluth, director of ETF and mutual fund research at New York-based S&P Global Market Intelligence.
Many utilities stocks, including those consisting of the Utilities SPDR Fund ETF  (XLU) - Get Utilities Select Sector SPDR Fund Report are overvalued, and investors have better alternatives among other dividend paying securities, he said.
"S&P Global Market Intelligence has sell recommendations on a variety of large cap utilities stocks such as American Electric Power (AEP) - Get American Electric Power Company, Inc. Report , Dominion Resources (D) - Get Dominion Energy Inc Report , Duke Energy (DUK) - Get Duke Energy Corporation (DUK) Report and Southern Company (SO) - Get Southern Company Report ," Rosenbluth said.
Since utilities ETFs can provide stability given that they are non-cyclical and comprised of companies that provide essential services, investors are searching for yield and income as the market remains in a long-term, low interest rate environment, said Rich Messina, a senior vice president of investment product management at E-Trade, a New York-based brokerage company.
Investors are still allocating funds into them as interest in utilities experienced a 15% increase this quarter, according to E-Trade's most recent quarterly tracking study of nearly 1,000 active investors who manage at least $10,000 in an online brokerage account.
"With increased demand for income-generating vehicles, the ETFs that focus on dividend paying companies have become overpriced," he said. "The utilities ETFs have emerged as a viable alternative to replace the focus dividend players."
Why Utilities ETFs Are Still Attractive Option
Utilities remain "very well-positioned in today's low-interest rate environment because of their ability to grow earnings and dividends consistently and are a better option than bonds," said John Bartlett, a portfolio manager with Reaves Asset Management, a Jersey City, N.J.-based investment management firm with $2.5 billion under management which has invested in the utilities, telecom and energy infrastructure sectors for over fifty years.
"Investors need income and want a stable platform for higher dividend growth," he said. "Their yields have the ability to grow dividends over time."
The typical utilities stocks have the potential to generate earnings at 5% and dividends yielding 3.5%, said Bartlett. In comparison, the S&P 500 Utilities Index will grow earnings by a slower rate of 3% in 2016 and 2% in 2017 because of the index's exposure to power prices, which the actively-managed Reaves Utilities ETF (UTES) - Get Virtus Reaves Utilities ETF Report has avoided, Bartlett said.
"Even if nothing changes in the market, you have a good chance of a 8.5% total return," he said. "They play an important role in an investor's portfolio," he said. "Since Reaves Utilities ETF (UTES) was launched in September of 2015, it has outperformed its passive alternative, the S&P 500 Utilities Index by over 3.21% through August 31."
The amount of risk for utilities stocks remains lower, because the federal regulatory backdrop remains "great," while states remain supportive of investing funds into much-needed infrastructure and other capital investments and are allocating incentives to encourage companies to increase and improve capacity, Bartlett said. These companies also generate consistent revenue and growth, which is easier to forecast and has less risk compared to other industries.
Investors also can use utilities as "an offensive weapon in their portfolio if the economy does decline," since there is more liquidity than the bond market, he said.
"Utilities have a good total return outlook and the spread to the 10-year Treasury is pretty close to fair," he said. "We don't think there is going to be a big increase in interest rates and utilities may actually be a little cheap in the short term. They did fine after the Fed raised rates last December."
The utility sector is now trading at a premium to the overall market although it generally trades at a discount, said Robert Johnson, president of the American College of Financial Services in Bryn Mawr, Pa.
"The caveat for investors is that the sector is richly valued as the yield on utility stocks is very attractive to investors seeking income," he said.
Retail investors should prepare for the Fed to raise rates by increasing their exposure to utilities, energy and consumer products.
"While the likelihood of the Fed raising rates at the November meeting is remote, it is virtually a certainty in the coming months and certainly is expected over the next few years," Johnson said. "The best performing sectors when interest rates were rising were energy, utilities and consumer goods while some of the worst performing sector were autos, retail and apparel."