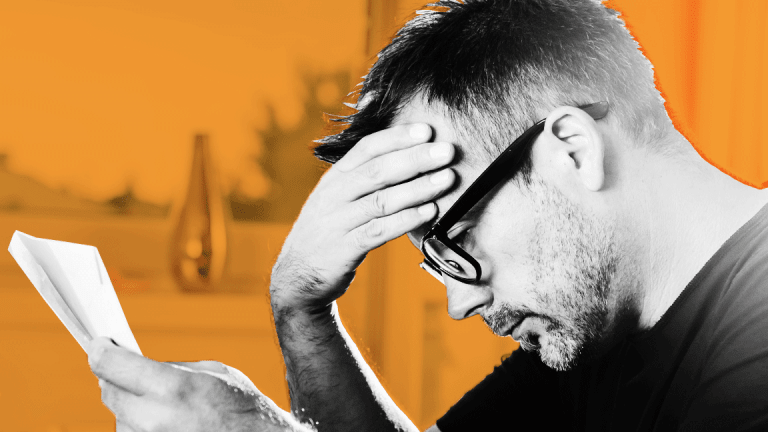 Trump's Alliance With Banks Against Their Customers Will Cost Investors Billions
It's pretty hard to understand Republican arguments that depriving consumers of the right to sue would actually help them. Experts say it probably wouldn't.
The list of activities where banks have treated consumers unfairly isn't short.
Home-lending and collections abuses. Unfair credit-card charges. Improper and overpriced checking-account overdraft fees. Manipulation of global interest rates. Manipulation of foreign exchange rates. Sales of dodgy mortgage-backed securities to customers who weren't informed that they were designed to fail. Investments offering "principal protection" that turned out to be simply unsecured bonds in the now-defunct brokerage firm Lehman Brothers Holdings Inc. Opening millions of accounts on behalf of customers without their knowledge or consent.
That's eight examples. Just for starters.
Prior to public outcry, and, in many cases, excoriations from lawmakers in a congressional hearing room, executives at the banks had deemed these practices perfectly acceptable. Or, at least, they totted up the swelling profits, oblivious of the fact - or pretending not to know - that customers were getting ripped off.
But for bank investors, the problem with such consumer abuses is that short-term gains often bring long-term, back-ended costs that can render the entire endeavor pointless. Often the blowback (or blow-up) entails giant regulatory fines, remuneration for customers and big write-downs on loans or investments that never should have been made in the first place. There's also reputational damage, in a business where reputation is supposedly paramount.
Sure, there are big bonuses for bank employees as profits roll in. But once the jig is up? Witness the tens of billions of dollars in regulatory fines and other legal settlements with customers paid by JPMorgan Chase & Co. (JPM) - Get Report , Bank of America Corp. (BAC) - Get Report , Citigroup Inc. (C) - Get Report , Wells Fargo & Co. (WFC) - Get Report , Goldman Sachs Group Inc. (GS) - Get Report , Morgan Stanley (MS) - Get Report   and Deutsche Bank AG (DB) - Get Report  in the wake of the financial crisis of 2008.
Citigroup is a holding in Jim Cramer's Action Alerts PLUS charitable trust portfolio. Want to be alerted before Cramer and the AAP team buy or sell the stock? Learn more now.
In other words, the chaff of consumer complaints isn't necessarily a cost of doing business; it's often the cost after doing business. Until it all unravels, investors have little notion of what those expenses will amount to.
So the latest barrage by President Donald Trump's administration on a relatively obscure rule from the Consumer Financial Protection Bureau, or CFPB, is as crucial for investors as it is for bank customers.
The rule, which the CFPB finalized in July, bars financial companies from requiring aggrieved consumers to submit any claims through an arbitration hearing. According to the agency, customers now have greater leeway to file class-action lawsuits - key to balancing out the power between high-powered, highly-paid, bank-funded lawyers and consumers, typically amateurs who can ill afford a top-notch lawyer without banding together to cover the costs.
The U.S. Treasury Department, headed by former Goldman Sachs executive Steven Mnuchin, published a report on Monday estimating that the CFPB's rule would lead to more than 3,000 additional class-action lawsuits over the next five years. The financial institutions would have to spend more than $2.5 billion on court settlements and lawyers' fees, the Treasury estimated.
The U.S. Senate late Tuesday approved the bill 51-50, with Vice President Mike Pence casting the deciding vote. The measure had previously been approved by the House of Representatives, so it will now go to the president's desk for his signature. 
According to former bank regulator William Black, the specter of class-action lawsuits probably would force bank executives to treat customers more fairly. And that could, in the end, spare bank investors the costs of big regulatory settlements in the future -- long after the executives have departed.
"The only folks who win when fraud is allowed to fester are the elite bank officers running the fraud," Black, now a law professor at University of Missouri-Kansas City, said by telephone. "It would be far better for the bank, as well as for the investors in the bank, for these frauds to come out as quickly as possible, so they end as quickly as possible."
The arguments for taking away consumers' right to sue -- in the name of improving consumer protection -- get tricky, quickly.
The Office of the Comptroller of the Currency, headed by former banking-industry lawyer Keith Noreika, published a report recently arguing that banks might try to pass along the added costs to consumers in the form of higher borrowing costs.
In other words, the fear is that banks might defraud consumers, be sued by them, fork over a big settlement payment, and then turn around and pass along the costs -- essentially charging the customers again.
Such claims are "laughable," Senator Elizabeth Warren, a Massachusetts Democrat, said during debate Tuesday. 
U.S. Representative Jeb Hensarling, a Texas Republican who heads the House Financial Services Committee, said that the agency was simply "interested in helping trial lawyers." It's worth noting that Hensarling's four biggest campaign contributors during the 2015-2016 election cycle were JPMorgan, Bank of America, Goldman Sachs and the American Bankers Association, according to OpenSecrets.org.
A spokesman for the CFPB, Sam Gilford, said in an e-mailed statement that the Treasury's report amounted to little more than a "rehash" of "industry talking points."
"Our rigorous analysis of the costs and benefits of the rule found that mandatory arbitration clauses allow companies to avoid accountability for breaking the law and cost consumers billions of dollars by blocking group lawsuits," Gilford said. "This report and similar industry analyses fail to make the case for allowing companies to continue using these clauses to deny consumers their day in court." The CFPB is headed by Richard Cordray, a holdover from former President Barack Obama's administration. 
It's pretty easy to see why banks like arbitration -- and hate the CFPB's rule. Based on a CFPB report to Congress in March 2015, the financial industry's average annual cost of class-action settlements with consumers was about $540 million per year over a five-year period. By contrast, arbitrators awarded an average $180,000 over a two-year period.
Black, the law professor, says it's no mystery why: The arbitration process was designed by bank executives to protect companies against individuals.
"You have no meaningful remedy as soon as you're pushed into compulsory arbitration, which is precisely why the industry drafts these clauses and insists on them, rather than giving you an option," Black said. "It's insane to say that you assist the consumer by removing their only meaningful remedy against being defrauded."
For long-term bank investors, there may be value in having trial lawyers -- the class-action plaintiffs' attorneys -- on patrol.
According to Janet Cooper Alexander, a retired Stanford University law professor who specializes in complex litigation, the prospect of a class-action lawsuit can help keep companies from misbehaving -- especially if regulators aren't keeping them from doing so.
In fact, she said, it could be argued that trial lawyers play an even more crucial role now that Trump and Republican lawmakers plan to roll back financial regulations. The Treasury's estimate of $500 million a year of added litigation costs might be a decent gauge of what the banks are actually up to, she said.
"Why would they have to pay the $500 million?" she said. "Because they've defrauded consumers. The only way you have to pay money is if you've wronged someone. Otherwise, why would you agree to pay it?"
More of What's Trending on TheStreet: