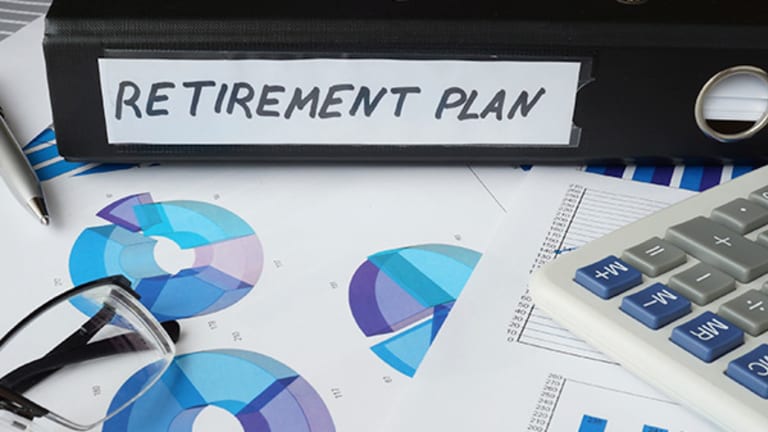 States Could Offer Effective Options for Workers Without Retirement Plans
About half of American workers in the private sector are not planning for their future, lacking any sort of pension or retirement savings plan. State-level reform could fix that.
About half of American workers in the private sector are not planning long term for their future, lacking any sort of pension or retirement savings plan. Five demographic groups - employees of small businesses, young workers, low-income income workers, minorities and women - are most likely to go without coverage, according to the AARP's Public Policy Institute.
But various states are developing and looking into options that could offer these types of workers a solution, and grant them easier, cheaper access to retirement plans. Four states -Washington, Rhode Island, New Jersey and Illinois - have so far passed legislation to create different retirement savings plans that are broadly regulated by the states. The plans vary in detail but generally establish automatic IRA payroll deduction for employees whose businesses lacking private plans.
What's more, 25 states in total are looking into retirement savings programs that are set up by the state but are typically managed by private contractors. Some of the measures have stalled, but the overall movement has captured the support of organizations like the AARP and the SEIU. Meanwhile, some trade association groups like the American Council of Life Insurers maintain reservations about state backed plans, calling into question their consistency and legality.
"I think this is probably one of the biggest steps the U.S. has taken since the development of the IRA and the 401(k) in the last 40 years," said David C. John, the senior strategic policy advisor for the AARP's Public Policy Institute. "There is a growing momentum, not in any particular type of state, but we are seeing this in rural states, Democratic states, a variety of states moving along this path."
Small employers often do not "want the hassle and responsibility" of setting up retirement plans for their employees, says Karen Friedman, the policy director of the Washington D.C.-based nonprofit organization Pension Rights Center. In that case, or in the case of freelance, contract workers, for example, people still can approach any number of financial institutions on their own and set up an Individual Retirement Account, or IRA.
"They can do that, but most of them don't," Friedman said.
Part of the problem people can face is unregulated fees and the complicated navigation that comes with selecting a suitable, affordable private retirement plan. Another issue is the reluctance, or inability, to independently set aside a bulk amount of savings each month.
"If people are offered a payroll deduction with a retirement savings plan they are 50 times more likely to go out and participate than go out and find their own plan," explained John. "Part of that is the simplicity of the option and part of it also is due to the fact that there is essentially guidance there because a provider and plan has been selected. You don't have to sit and think do I need money for the kids to go to the dentist...the money is just going to be paid out automatically."
State plans are aiming to make retirement saving easier for non-protected workers and generally could prove a more cost efficient option than private plans, Friedman says. While plans differ, states typically are creating programs that establish automatic IRA deduction plans. In the case of Illinois, businesses that have been in existence for at least two years and have 25 or more employees will enroll their workers in the new state program, which will pool assets in a single fund. Employees can determine their contribution level and can also opt out of the plan.

In Rhode Island, most businesses that have five or more workers would be required to participate. Eleven additional states are now in the process of studying similar plans or have created a task force dedicated to the issue.
The state plans would have public regulation, but in some cases, like in that of Illinois or the proposed plan in Oregon, people's money would be managed by private sector entities the states would contract. That funds manager would be selected by the state because of offerings and low fees, according to the AARP, eliminating the concern for people to "gave to deal with maybe being ripped off."
Independent workers could potentially have the chance to opt in to these plans, though that option has yet to be firmly established.
Researchers have estimated that this method of pooling investment funds could produce a slightly greater return than private 401(k) plans, in part because of lower fees.
Yet the Government Accountability Office (GAO), the investigative arm of Congress, has questioned if states are legally able to offer these programs, or whether they would contradict with federal law and regulations on retirement. It suggested last year that Congress provide states with greater flexibility on coverage.
The life insurance lobbying and trade group The American Council of Life Insurers (ACLI) holds some of these concerns, according to John Mangan, regional vice president. He explained the disconnect that exists between state plans and federal laws.
"The employees' concern is that it does not mesh," he said.
Another issue is how workers in Arizona or Washington or Iowa, for example, could "be treated differently" with different levels of oversight when it comes to retirement savings.
"We want workers treated equally across state lines," Mangan said.
The ACLI supports a number of federal measures on the table, including President Obama's plan to make it easier for employers, not bound by one industry, to join together in a multiple employer plan, known as MEP.
Yvonne Walker, the president of the SEIU Local 1000 in California, notes that money from these plans will only be a supplement to Social Security - and even then, not enough for most people to live off of into their later years.

Still, she says these plans are the best options for many people right now.
"It isn't a surprise that on the federal level things are not working real well right now and I don't think we have any choice but to look at state based plans," she said. "I don't think we can wait and allow working Americans to keep on working and prevent them from retiring."