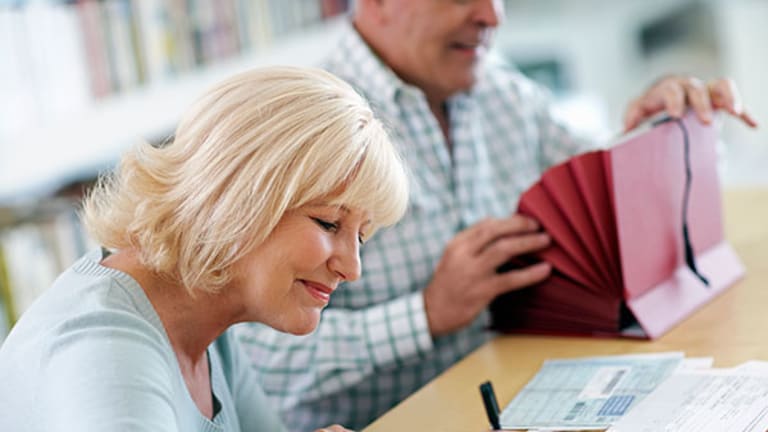 Santa Claus Rally Occurring: Investing 100% of Your Retirement Portfolio in S&P 500 Is Right Move
With the market rallying and setting new record highs again, investors should take this opportunity to allocate all of their retirement funds in the S&P 500.
NEW YORK (MainStreet) —With the market rallying and setting new record highs again with the Dow topping 18,000 at market close on Tuesday, investors should take this opportunity to allocate all of their retirement funds in the S&P 500.
By the end of 2014, the S&P 500 will reach 2,150 and could go as high as 2,500 by the end of 2016, making it a good tactical approach for investors, said Matt Tuttle, CEO of Tuttle Tactical Management, the Stamford, Conn. company which provides customized tactical ETF-based investment strategies and exclusive asset management. He also believes in a sustained Santa Claus rally.
"They should stay in equities until the trend changes," he said. "You can't predict it."
Since December is traditionally a good month for the market, investors should expect new highs to occur, Tuttle said.
"Recently, headlines have noted that this is the worst year for active managers in decades," he said. "They all need to catch up before year-end and as such, they will buy on all dips, which will not allow the market to make a big downturn until at least next year."
Tuttle recommends that 100% of his clients' 401(k) accounts should be allocated in the S&P 500 as long as they are willing to take a tactical approach right now.

WATCH: More personal finance videos on MainStreet | More videos from Ross Kenneth Urken
View Today's Auto Loan Refi Rates
"The key point is you have to be willing to do something different when the trend changes," he said. "The market will tell you what to buy. We've been in a bull market for long time, and you can't be in one forever."
If the market crashes, Treasuries are a "good safe haven" for investors and if interest rates rise, investors should move their money into a money market fund to wait out the dip, Tuttle said.
The next two years are expected to be bullish, but a correction is in the works, he said.
"A bubble can last awhile because of the action of the central banks and the market will rally," Tuttle said. "At some point, they run out of bullets. When that happens, that is when it gets real ugly."
Investors can not focus solely on performance targets, such as an annualized return, but should be examined in a more of a broader scope, he cautions. Tuttle follows three basic tenets for investing - when the market is up, tactical strategies should go up, but when the market is down, tactical strategies should be flat, slightly up or slightly down. During a period of volatility or when the market is choppy, tactical strategies may have some trouble, he said.
"In volatile markets, it is not as probable for a strategy to exploit overreactions while still strongly protecting against the downside," Tuttle said. "The biggest mistake is that investors believe the most recent past will equal the future."
Too many variables make up financial planning, so investors should not to be so focused on a "magic number or specific stock performance in the short term," said Stephen Stabile, a New York-based wealth management advisor at Merrill Lynch.
"While market performance is important, too often people react emotionally to its inevitable swings," he said. "If there's a more strategic long-term plan in place, the fluctuations in the market won't cause people to make irrational financial decisions."
Most investors should stick with an asset allocation strategy or allocation fund, said Bill DeShurko, founder of 401 Advisor, a registered investment advisor based in Centreville, Ohio and a portfolio manager on Covestor, an online investing marketplace in Boston and London.
"The next time the market is down over 30% and everyone says you're an idiot to invest – then switch to 100% allocation to an S&P 500 index fund," he said.
While many clients have asset allocations that are overly conservative and should have more stock exposure, "prescribing blanket asset allocations for clients is problematic," said Robert Johnson, CEO of The American College of Financial Services in Bryn Mawr, Pa.
"The best option is a diversified portfolio of common stocks and index funds are terrific for this purpose," he said. "For many investors, particularly those who are younger and have a long time horizon until retirement, the proper asset allocation is indeed likely to be 100% equity exposure and a diversified index like the S&P 500 is highly appropriate."
--Written by Ellen Chang for MainStreet