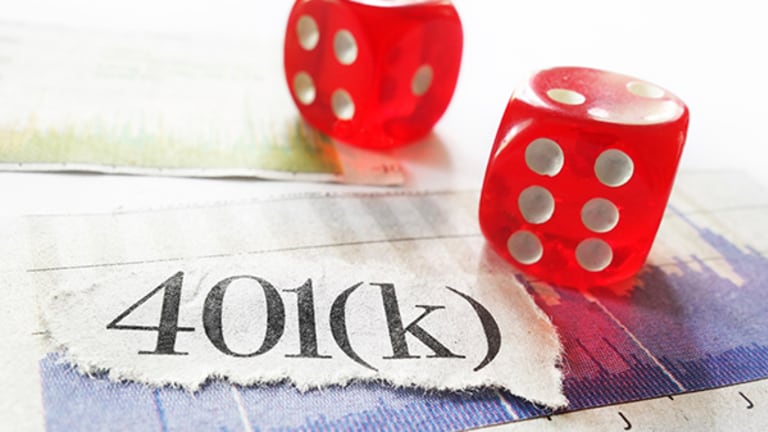 Not Retiring? Reallocate For Risk
Saving for health care or grandkids may mean it's time to be bold.
When you're preparing for retirement, most financial advisors will tell you to invest more conservatively with age.
That strategy goes out the window if you aren't retiring and deserves a second look even if you are.
According to a survey by UBS, investors are seeking to grow assets in retirement instead of following traditional asset allocation guidance to reduce equities with age. For instance, 84% of wealthy retirees plan to continue growing their assets over time, while 74% believe equities offer the best returns regardless of age. Most maintain or increase their equity exposure after retirement.
Once they have achieved the liquidity that makes them feel financially secure for retirement, many wealthy retirees focus on longevity needs, such as healthcare expenses, and building wealth for future generations. Contributing to this is the low interest rate environment, with 71% citing low rates as a reason to seek higher returns, even at an older age.
"This report confirms much of what clients have already been sharing with us and helps to shatter some of the conventional wisdom on how the wealthy view retirement," said Mike Ryan, chief investment officer for UBS Wealth Management Americas.
More of What's Trending on TheStreet:
In some cases, they don't view retirement at all. Eric Meermann, a certified financial planner and vice president at Palisades Hudson Financial Group in Stanford, Conn., says that even those who aren't retiring can benefit from reassessing their risk. If, for example, you're 63 now, can see yourself working into your 70s and won't take anything out of the portfolio until then, you could stand to take a bit more risk. If you're that same 63-year-old and have a 10-year-old grandchild, that grandchild has a more than 50-year time horizon for retirement compared to your retirement date that may not be coming. If you'd rater hand down retirement savings you aren't using, it may also benefit you to consider more risk.
"We had a client once who was well into his 90s, and he had an 80% allocation to equities and 20% in fixed income," Meermann says. "That's a very aggressive allocation, but he was 95 years old and knew he only had a couple of years left for his spending and that all the money was going to go to future generations."
Of course, it all depends on where your retirement income is held. If it's in a traditional IRA and you're thinking about handing it down rather than using it yourself, it may be in your interests to convert to a Roth IRA. While that exposes you to a tax hit up front, you can pay that hit out of your current income and place the full contents of your traditional IRA into a Roth. Funds in the latter will continue to grow tax-free long after you've transferred it to the next generation.
"We're typically going to be most aggressive with the Roth IRA, because hopefully that has more than one generation of time horizon," says Dan Yu, managing principal at EisnerAmper Wealth Advisors. "You're planning on not touching it, you're hoping it's going to last for 30 to 40 years of you living and then it goes to your kids or grandkids."
However, before that handover occurs, you should make sure your own needs are taken care of. While Yu says there's nothing wrong with going for 60% to 70% equities in a Roth IRA, he also knows that you may have spent your 40s and 50s putting 60% to 70% of your traditional IRA into similar stocks. If that's the case, he advises dialing back the equities in your traditional IRA to roughly 30% so that IRA and your Roth IRA serve as mirror images of each other. Since a fixed-income investment will produce enough income tax on its own, there's no need to penalize yourself with capital-appreciating assets just in time for you to collect a fat required minimum distribution. If you feel the need to take more risk, use an equity-heavy 401(k) that will allow you to defer distributions indefinitely.
"Whenever you get closer to a disposition period where you're starting to draw from the account, dial down the volatility," Yu says. "People who are still working won't need those assets, so they can keep a 50-50 mix of equity and fixed-income at age 55. If they're 65 and over and need those resources, I'd want more conservatism in equity versus fixed income."
That uncertainty is one of the key obstacles to financial planning while still working late in life. A health setback, layoff or other unforeseen occurrence could scuttle that plan completely. Chris Schaefer, head of retirement plan practice at MV Financial, says that investors should always allocate based on their situation, goals and risk tolerance. Having an income because you have decided to keep working, is one factor in deciding the risk and allocation of a portfolio, but your own comfort becomes an issue as well.
"We need to continue remain invested in the market to both fight inflation and ensure that your money lasts you," Schaefer says. "However, it also doesn't mean that you arbitrarily need to increase your risk. Your allocation should have already taken into account that you are working longer and delaying distribution of your assets."
Liquidity should also be a consideration when you're facing obstacles beyond your control. Liquid real estate investment trusts (REITs), convertible bonds, master limited partnerships (MLPs), and managed futures strategies can all be used to diversify your portfolio and make it less dependent upon the stock market. That said, there are underlying risks in all of those options that are worth some further scrutiny. They also aren't the only alternatives available.
"We also feel that it is important to have cash set aside for not only your typical emergency fund purposes but also for larger unexpected expenses such as health care concerns," Schaefer says. "In this low interest environment, it doesn't make sense to have too much set aside in cash but it is important to maintain true liquidity."
Ultimately, you're going to have to look at your cash flow and determine what is best for your situation. Compare your budget now to what you envision your budget to bet in 15 to 20 years and consider what you'll need out of your investments if they don't fund your retirement. If you have payouts coming, for some reason, try not to subject them to too much market rest. That said, only you know how much risk you can tolerate and how jumpy you'll get when the market takes a nosedive.
"There's no rule that says old folks have to have a lot of fixed income investments and cash and young people should be aggressive," Meermann says. "Some of that money might not be used by that generation: it may go to the kids and even the grandkids."
Watch More with TheStreet:
Has Warren Buffett Found an Answer to Amazon?
Jay Cutler Isn't The Only Athlete With a Serious Paycheck; These Sports Contracts Will Blow Your Mind
This article is commentary by an independent contributor. At the time of publication, the author held no positions in the stocks mentioned.