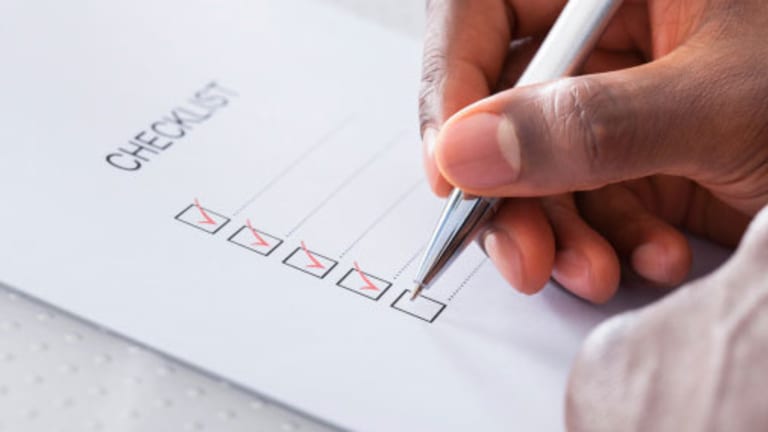 Final List of Financial Moves to Be Made Before Year's End
With the New Year coming, time to max the IRA and flexible spending account, push income into next year and exploit 2015.
NEW YORK (TheStreet) -- One list down, one to go.
With Christmas out of the way, you have just a few more days to begin digging in to that other holiday list: The checklist of financial moves you should make before year's end.
We've surveyed the landscape of financial advisers, brokerages and some of the finest financial minds in the publishing business (hat tip for the adapted line to Mr. Homer Simpson). Most of what we found breaks down into a handful of smart tips that will do you well in 2015.
Category One: Mad Max
No, not your credit cards! We mean it's time to make sure you max out your IRA contributions, use the maximum benefit from your flexible spending account (FSA) and get your charitable contributions into the mailbox. All of these will save you on taxes early next year. To avoid penalties, if you're older than 70-1/2, don't forget to take your minimum required distribution from retirement accounts. If you're in the red on a stock you don't love, selling it now will let you harvest tax losses in time for your 2014 return.
The rules on FSAs have been loosened a bit this year, so you may be able to carry over up to $500, or delay spending the 2014 money you set aside until mid-March. But it's a good time to pay off any outstanding doctor-bill deductibles, or maybe buy a pair of glasses.
Self-employed people might want to max out on the business expenses by Wednesday. If you need a new office chair or an extra computer, now's the time. Let Uncle Sam and your state pay up to half, depending on your bracket.
Category Two: Procrastinate
A very few things might benefit from procrastinating, and one is deferring income into next year if you can. For some workers, that may mean deferring payment of a bonus. For self-employed people, that can mean timing the outgoing invoices to make sure the money arrives in 2015.