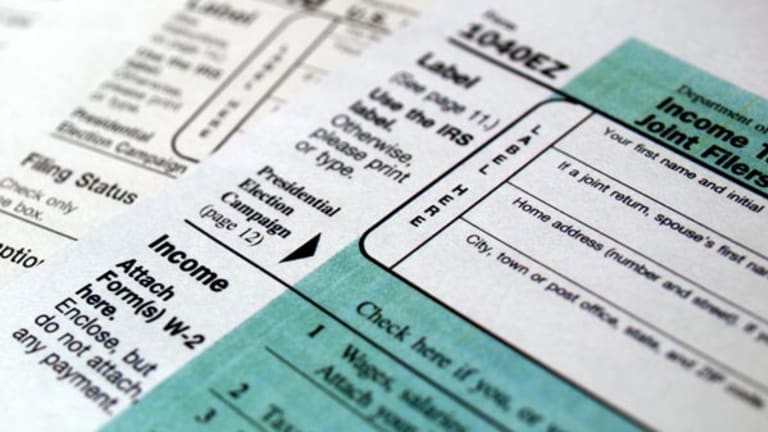 File Your Tax Return Already!
If you extended your 2016 tax return in April, your drop-dead deadline is midnight Monday October 16. So get it done already!
If you extended your 2016 tax return in April, your drop-dead deadline is midnight Monday October 16. So get it done already!
If you are one of the almost 12 million people who requested a six-month extension of time to file your tax return back in April, what the heck are you waiting for?!
You return is due Monday October 16 (the deadline is actually October 15 but it falls on a Sunday this year). But that's it. No more extensions. 
Look, we get it: procrastination is human nature, especially when it comes to taxes.
"If it weren't for the last minute, nothing would get done,"Rita Mae Brown famously said.
But it's officially last minute. So let's get this thing done.
And here are five last minute tips to ease the (tax) pain.
Just File Already!
File your tax return, even if you don't have the money to pay the bill. The failure-to-file penalty is 5% per month of the unpaid tax liability, says Lisa Greene-Lewis, CPA and tax expert at TurboTax.
That could be a big charge, depending on what you owe. So at least get the darn return in. We'll worry about the payment in a bit.
Disaster Relief.
Unfortunately, we have had some major disasters this year.  Thankfully, the IRS understands.
If you were a victim of the hurricanes, take a deep breath. You have some time.
Folks in Florida, Puerto Rico and parts of Texas now have until January 31, 2018, to file their 2016 return if they were on extension, says Alison Flores, principal tax research analyst at H&R Block.
Note that this is just for filing the return, though. It's not an extension to pay. Any money owed should have been paid by the April 18 deadline.
Congress also passed a law to allow  folks affected by the hurricanes to claim a casualty loss even if they take the standard deduction. Typically, you need to itemize your deductions to declare a casualty loss.  But over 68% of taxpayers take the standard deduction, according to the Tax Foundation. So this will be a huge help.
Also, if you are a victim of the recent hurricanes you may be able to get a loan on your employer-provided 401(k) or your IRA with more flexible loan terms, says Greene-Lewis.  So be sure to check with your employer
And finally, we also are waiting on for any guidance for victims of the recent California fires. So stay tuned and keep checking the IRS Disaster Relief page and FEMA for updates.
Small Biz Owners Can Still Fund Retirement Plans.
If you are a small business owner with a Simplified Employee Pension (SEP) IRA, you have until this Monday, October 16, to make a contribution for 2016, which is so great.
Just be sure that when you hand that check to your fund administrator, it clearly notes that it is for 2016.
Other self-employed retirement plans are not so straightforward. For instance, if you have a solo 401(k) plan, part of it must be contributed by December 31 and part by the extended due date. So check out Publication 560 - Retirement Plans for Small Businesses for all the gory details.
As a reminder, 2016 contributions for most other plans, like a traditional or Roth IRA, were due by April 18, 2017.
Go on a Payment Plan.
If you requested an extension for your tax return, odds are good you owe money. If the government owes you and you waited this long to get the money back, shame on you.
Now if you truly can't pay the bill, you have two more options.
You can pay with a credit card. While you may rack up some frequent flier miles, don't forget the wicked interest you will accrue if you don't pay off the bill within the month.
You can go on a payment plan with the IRS. You basically suggest an amount you can afford to pay, and, in most instances, they will work with you. They've gotten very flexible with this so don't be afraid to apply.
Don't Rush and Leave Money on the Table.
Sure the clock may be ticking, but still make sure you're getting all the available credits and deductions. "Expenses like previous state tax liability paid, job search expenses, summer day camp and moving for a job can help save money on your return," says Greene-Lewis.
Fingers crossed you saved those receipts so you can document all those expenses. And then keep them in a file with a hard copy of your tax return when it's complete.
So either bring a bottle of wine to your accountant as an apology for showing up so last minute or open it yourself and log on to your favorite tax preparation program.
Just settle in and get it done.