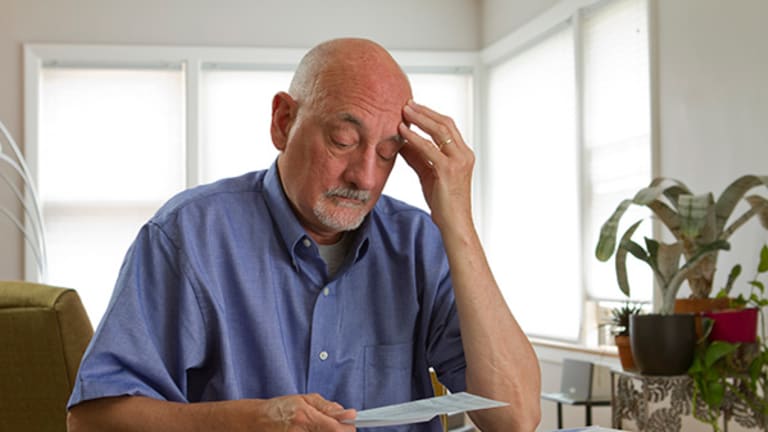 Determining a Realistic Retirement Figure for Gen X and Millennials
Calculating a realistic figure on how much Gen X-ers and Millennials need to save for their retirement can be an unnerving task.
Calculating a realistic figure on how much Gen X-ers and Millennials need to save for their retirement can be an unnerving task.
NEW YORK (MainStreet) — Calculating a realistic figure on how much Gen X-ers and Millennials need to save for their retirement can be an unnerving task.
Many financial advisors recommend saving at least $1 million since life spans are increasing, but even half of that amount appears to be daunting and unattainable for many people who are saddled with both student loans and credit card debt.
While there are various rules of thumb for people to determine a number of how much money they will need, there is no magic number for retirement savings, said Jamie Hopkins, a retirement professor at the American College of Financial Services in Bryn Mawr, Pa. People often need 10 to 25 times their pre-retirement income to "maintain the same quality of life in retirement," he said.
One of the first things Gen X-ers and Millennials should calculate is how much they plan to spend each year once they quit working. 
Evaluate your current assets and if you plan to include income from Social Security. If you plan to move to a smaller town or a state without income tax when you retire, your expenses will be lower.
Two of the largest assets that Americans can factor into the equation are the equity of their home and the amount of Social Security they will receive. While home equity cannot always be used to generate retirement income, some retirees wind up downsizing to a smaller home or strategically using a reverse mortgage, Hopkins said.

"Instead of aiming at a specific amount of retirement savings, people should reconsider if they are saving enough money each and every year to meet their retirement income needs," he said.
One gold standard for retirement is saving 18 times what you plan to spend each year in retirement. For a person who wants to spend $48,000 per year in retirement, the individual would need to save $864,000 to fund the stream of income at age 65, said Greg Owens, a vice president and senior financial planner for Washington Trust Bank, a Spokane, Wash.-based financial institution. This scenario calls for the person to spend 25 years in retirement.
"This can be a shock to those nearing retirement," Owens said.
Retirees who don't have that amount saved will "be forced to rely on Social Security and possibly state Medicaid," Owens said.
If you started saving for retirement much later in your 30s and 40s or received negative returns for a couple of years because of downturns in the economy, you will likely need more than 18 times of your expenditures.
While some people tend to spend less money after they stop working because their commuting expenses are eliminated, others tend to increase their spending because of health problems.
"There are many factors that will change the '18 times' calculation, and it's not the end of the world if you don't hit that number," he said. "Rates of return and inflation are constantly changing and are impossible to predict."
While housing remains the single largest expense for people, transportation follows close behind, said Michael Lynch, vice president of strategic markets at Hartford Funds, a Radnor, Pa. provider of mutual funds.

"Prior generations were able to count on the three-legged stool of retirement - Social Security, pension and personal retirement savings," Lynch said. "Now two of those three legs may be a little wobbly - pensions and Social Security."
While this all may appear to be baffling, the best "retirement rule of thumb" is to figure out how much money you need each month once you retire, said Craig Steinhoff, a principal at HBK CPAs and Consultants, a Youngstown, Ohio-based accounting firm. That granular approach helps you conceptualize the entirety of your retirement strategy. So if you plan on spending $3,000 a month, you need to have $36,000 to spend a year. That means, you should multiply that number by 18 to have about $648,000 saved for a 25-year retirement.
"The most conservative retiree [in this scenario] will want to generate $36,000 each year from their savings or investment portfolio and assuming a 6% return, that will mean you need $600,000 in retirement savings and investments," he said.
Ensuring that you are have no debt by the time you retire is crucial because it gives you more options especially as health care costs will rise, said Klea Theoharis, an executive vice president at Crescendo Communications in N.Y.
"The changing landscape for health care insurance is the wildcard that all of us face these days," she said. "Costs are spiraling out of control, and it is important to create a hefty financial cushion just in case."