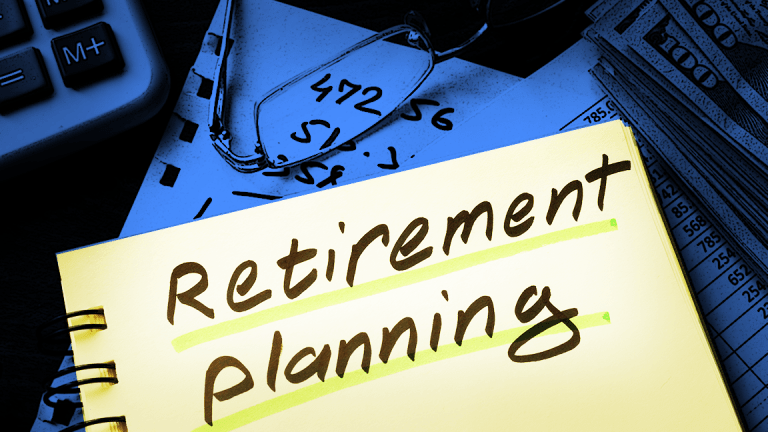 Does Capping 401(k) Tax Deductions Disincentivize Retirement Saving?
The GOP wants to limit your contributions 401(k) contributions. Is this going to exacerbate the U.S. retirement crisis by demotivating you to save?
It has been argued that the proposal initiated by several House Republicans to slash tax deductions for 401(k) plans to a mere $2,400 from $18,000 disincentivizes American workers who are already failing to save enough for their retirement.
Obliterating the impetus for employees to save more for their retirement would be a misguided move, since the average American already does not set aside enough money for retirement. An analysis conducted by Vanguard, which is one of the largest retirement and brokerage firms in the U.S. with $4 trillion in global assets and has 4.4 million retirement accounts under its management, found that the median amount of savings via their 401(k) plans remains woefully underfunded. The Valley Forge, Pa. company, which offers mutual funds for 401(k) plans, said that in 2016 people who were 35 to 44 years old only saved a median of $23,491 while workers who are 45 to 54 years old only have $43,467 of wealth accumulated and people over the age of 65 have saved $60,724. The data does not include individual 401(k) and small business 401(k) plan assets, IRAs, SEP-IRAs and Roth IRAs.
"I sometimes wonder what the hell the people in Washington are thinking and at the rate we are going, there will be no middle class in ten years," said Ron McCoy, a portfolio manager of the LOWS Strategy on Interactive Brokers Asset Management, the Boston-based online investing company, and CEO of Freedom Capital Advisors in Winter Garden, Fla. "Retirement contributions should always be tax deductible, because it motivates people to save for retirement and not be dependent on the government in their golden years."
While it appears the Republican idea stems from a desire to seek options of replacing tax revenue in order to fund a potential corporate tax cut, President Trump said on Twitter this week that he plans to keep the current levels of tax deductions. Workers who are under 50 years old can save up to $18,000 annually while those who are over 50 can save up to $24,000 tax free.
The average American has failed to save enough for their retirement expenses since focusing on the future is challenging, said Robert Johnson, president of The American College of Financial Services in Bryn Mawr, Pa. A 2015 National Institute on Retirement Security survey showed that the median retirement savings amount was a mere $2,500 while households near retirement had a median savings amount of $14,500.
"Tax deductibility is a big incentive, because it rewards behavior today that is good for the individual in the long run," he said. "There is no greater crisis in America today than the retirement income crisis. Simply put, people are not saving enough for retirement and Social Security will not be able to provide enough retirement income for those who do not save."
Short-term gratification often leads to poor decisions in spending, Johnson said. The tax deductibility of contributions will encourage people into making good, long-term decisions.
The likelihood of this $2,400 cap occurring appears much lower this week since Trump has said publicly that he is not in favor of it.
"It is an incredibly bad idea, and if the president doesn't support it, then I believe it has little chance of being enacted," Johnson said.
But if the Republican plan encourages the Rothification of the 401(k) -- that is, limiting traditional tax deductible contributions to $2,400 annually, but allowing the rest be available tax free in retirement -- then the plan may be a win-win: allowing the nation to weather the corporate tax cuts while also helping employees maintain incentives to save for the future.
Why Americans Need to Save More
Although the gap between what Americans should save and what is being achieved remains colossal, the government and even employers should "do all they can to encourage retirement savings," said Bill DeShurko, president of 401 Advisor, a registered investment advisor in Centerville, Ohio.
"Employer matches and tax deductibility make it easier to save, but the bottom line is that it is your retirement," he said. "Sitting in the rocker on the porch at age 70 because you can't afford to do anything else is not the time to realize you should save more."
Instead of lowering the amount that can be deducted, the government should boost the current amounts for 401(k) plans and IRAs to encourage people to save more money each month.
"Frankly, the government should go in the other direction - why not just allow $15,000 a year to be deductible no matter how it is saved," DeShurko said. "This would allow more flexibility in investing and not punish those that work for small businesses that do not offer a retirement plan. Americans just do not have enough liquidity for emergencies or to take advantage of potential opportunities."
The Republican proposal discourages retirement savings and is a short-sighted move since if Americans save less money they will rely more on Social Security payments and be more of a burden on the government, said Grant Easterbrook, co-founder of Dream Forward Financial, a New York-based low cost 401(k) plan provider.
Many employees already are not aware of the tax benefits of investing their savings into a 401(k) plan or how interest compounds, how dollar cost averaging works and how the stock market fluctuates, but when they learn about the advantages, these "carrots helps people get over the hump to actually forgo some of their paycheck today in favor of their long-term finances," Easterbrook said.
"People are short-term animals, and it's hard to prioritize saving for retirement when retirement feels so far away," Easterbrook added. "As long as we have a voluntary system where saving for retirement is optional, you need as many carrots as possible."
Other Retirement Options
Allocating retirement money into IRAs and health savings accounts (HSAs) are other options for tax deductible savings. The maximum contribution for an IRA is $5,500 for people under 50 and $6,500 for those who are over the age of 50.
"It is important to save as much as possible in tax-advantaged accounts, so use an IRA to supplement your workplace retirement plan, use a 529 to save for future college expenses and if possible use a Health Savings Account to accumulate assets for future health care expenses," said Greg McBride, chief financial analyst for Bankrate, a New York-based financial content company. "In lieu of a tax deduction, making the retirement contributions eligible for Roth-like tax free withdrawals is a suitable alternative."
Small business owners can opt to use a SEP IRA or a 401(k) where the money grows tax deferred until you retire, said McCoy.
HSAs mirror IRA accounts because any money you don't spend will rollover like an IRA and can be another option to increase your retirement savings. The money accumulated in a HSA can be used immediately for medical expenses such as co-pays, deductibles or dental care, said Nate Purpura, vice president of consumer affairs at eHealth.com, an online health insurance exchange based in Mountain View, Calif. The maximum contribution is $3,400 for an individual and $6,750 for a family in 2017.
More of What's Trending on TheStreet: