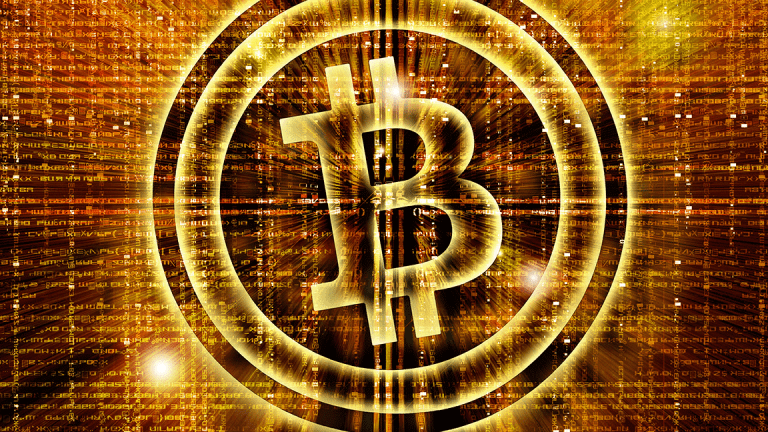 Should You Add Bitcoin to Your IRA?
Diversifying your assets is always a good idea. Investors looking to add cryptocurrency exposure to their individual retirement accounts (IRAs) will need to do their research and know the basics.
Diversifying your assets is always a good idea. But investors looking to add cryptocurrency exposure to their individual retirement accounts (IRAs) will need to do their research and know the basics.
Cryptocurrency is a developing market and one that is gaining traction on a global scale, so it is no surprise investors are asking how to include Bitcoin in their IRAs.
Charles Thorngren, CEO of Noble Gold Investments, explains the desire to protect investments in a turbulent market brings people to the alternative assets market such as gold and cryptocurrencies.
"Investments like gold and cryptocurrencies are where forward-looking investors are finding shelter," he said. "The Fed's miss on the inflation number, coupled with the Chair's statement that it does not know why it is behaving as such makes having a diversified portfolio more important than ever." said Thorngren. 
Bitcoin in a Self-Directed IRA
Thorngren explains investors looking to "utilize cryptocurrencies" as a retirement vehicle can partner with a trusted company to help diversify those funds into a self-directed IRA.
"A self-directed IRA allows an investor to shore up their retirement with gold, silver, Bitcoin, Ethereum and more," Thorngren said. "The longer term nature of a retirement account is perfect for cryptocurrency assets. And with the right company helping, an investor can make the migration of assets to their IRA as a tax-free and penalty-free transfer."
Are you investing in cryptocurrency? Don't miss TheStreet's coverage:
Why Bitcoin Cash Prices Are Likely to Dive Again
Bitcoin to Take Over Civilization
Recently, First Digital IRA First Digital IRA (FDIRA) launched its new service to help Americans place digital currency, like Bitcoin, inside an IRA account. Firms like Pensco, The Entrust Group and the Millennium Trust Company also allow investors to stick Bitcoin in a self-directed IRA.
But before you take the leap into including Bitcoin in your IRA it is important to be aware of a number of factors. 
George Harris, the digital currency specialist for FDIRA, explains that since a Bitcoin-powered IRA is a self-directed IRA, there are a number of rules and fees in place, such as a maximum yearly contribution of $5,500 and the need to hire a custodian, that are not being discussed in any detail.
"No company can claim that it has a unique offering simply because it offers a Bitcoin IRA that is IRS compliant," Harris said. "In reality, this is a capability that a small number of companies, including First Digital IRA, currently offer. In order for a Bitcoin IRA to be IRS compliant, you simply must ensure that you have set up a self-directed IRA with a qualified custodian and that you adhere to the rules of purchasing and storing your assets, so that you don't run afoul of any IRS regulations."
Harris noted that there are a small number of reputable firms in the market that can help with this, with FDIRA being one of them. Some allow investors to roll over an existing IRA or 401(k) into a Bitcoin IRA. But if you opened your 401(k) with your current employer, you might not be able to move it to a Bitcoin IRA.
"One exception is that those who are 59.5 or older may be able to make this move without any penalties," Harris said. "The rules can be complex in some cases, so we often refer our customers to their accountants to fully understand their personal situation." 
In terms of functionality, digital IRAs have the same rules as any other IRA that you may already be familiar with, with the same maximums and custodian rules, Harris said.