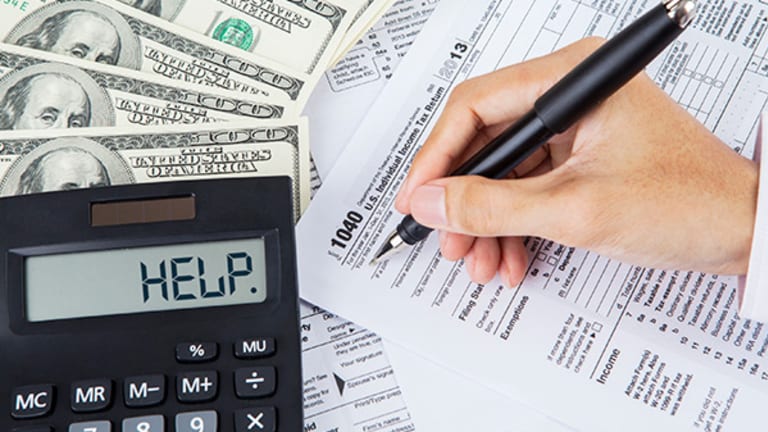 Publish date:
6 Smart Tax Moves You Can Still Make Before the Filing Deadline
It's not too late to make these moves to save money on your taxes. Don't give Uncle Sam more of your hard-earned money than you have to.
It's not too late to make these moves to save money on your taxes. Don't give Uncle Sam more of your hard-earned money than you have to.
The old expression "the Devil's in the details" especially applies to your taxes. Even if you ask the experts for their best tax tips and research the latest advice on tax topics, several all-too-common errors could still trip you up. Many of these mistakes are easily made and could end up costing you both time and money.
Below we've provided six commonly overlooked tax breaks that you can still consider. Many people forget or don't know about these breaks. If you're eligible and don't include them in your returns, you're leaving money on the table and undermining your long-term wealth-building plan.
1) IRA Contributions
Anyone with earned income can contribute up to $5,500 ($6,500 if age 50 or older) to a traditional Individual Retirement Account (IRA), but how much of that is deductible depends on your income and if you participate in other retirement savings plans.
Here's what many taxpayers don't know: IRA contributions can be made until April 15, 2016, and still be deducted from your 2015 taxes. Just be sure to tell your financial institution which year the contribution is for.
A Roth IRA has the same contribution amounts as a traditional IRA, but because Roth distributions are tax-free in retirement, funding the account won't reduce your taxable income.
2) Charitable Contributions
Are you planning to donate to a charity or participate in a charitable event? If so, you can deduct the amount you gave or any expenses you incurred. Those expenses include a 14-cent-per-mile deduction for driving to and from charitable events. Keep receipts for any single donations of more than $250 in case the IRS comes knocking.
Instead of donating cash, give stock or mutual fund shares you've owned for over a year. That lets you deduct the fair market value of the security at the time it's donated, and you won't owe taxes on the gains. If you're thinking about donating stocks that lost value, you're better off selling those shares for the reasons explained above. Yearly charitable contributions should be a part of your long-term retirement planning, because the money saved adds up over the years.
3) Health Care Expenses
Dull the pain of steep health insurance deductibles by contributing up to $3,350 for an individual ($6,650 for a family) to a health savings account (HSA), and throw in an extra grand if you're age 50 or older.
As with traditional IRAs, you have until April 15 of the next year to contribute funds using pretax dollars. Withdrawals are tax-free when used to pay for most out-of-pocket medical expenses. Like an IRA or 401(k), the money in an HSA can be kept in cash or invested, growing tax-free, with any unused funds carrying over each year. HSAs also double as retirement savings accounts, enabling those 65 and older to withdraw savings for non-medical expenses without incurring a penalty.

4) Caregiving Credit
You may be eligible for a tax credit if you live with an elderly parent or a disabled spouse and hire someone to care for your family member while you're at work. The dependent-care credit can be used to compensate up to 35%, or a maximum of $3,000, in expenses, making the credit worth, at most, $1,050. The person you are caring for must have lived with you for more than half the year.
Along with the tax credit, medical expenses for a dependent relative can be deducted if they exceed 7.5% of your adjusted gross income. So if you make $100,000 a year and medical expenses were $10,000, you can deduct $2,500 ($10,000 minus $7,500). These deductions over time can significantly boost the money you have left for retirement.
5) "Green" Incentives
The IRS giveth and the IRS taketh away. Although the tax credit for putting in new storm windows and insulation expired in 2013, homeowners who install solar panels or solar hot water heaters for a U.S. residence may deduct 30% of those costs-including labor. The Residential Energy Efficient Property Credit, which has no cap, runs until the end of 2016. Principal and secondary homes qualify, but rental properties are excluded.
6) Education and Training
The Lifetime Learning Credit reimburses up to $2,000 per year for tuition and other education expenses at a university, college or any accredited public or nonprofit institution. So that history class you've been eyeing at a local college or a computer seminar at a community center may be cheaper than you thought. The credit also applies to nonrefundable expenses when a student withdraws.
For further tax planning advice, consider consulting the financial advisors at Charles Schwab (SCHW) - Get Charles Schwab Corporation Report , TD Ameritrade (AMTD) - Get TD Ameritrade Holding Corporation Report , T. Rowe Price (TROW) - Get T. Rowe Price Group Report , Liberty Tax (TAX) , or H&R Block (HRB) - Get H&R Block, Inc. (HRB) Report .
Ultimate Retirement Guide: Are you making the right investment moves for your retirement, or are you blowing it by making all-too-common money mistakes? There are crucial steps that you should be taking now, to build wealth over the long haul. To find out whether you'll have enough money in your later years, download our free report: Your Ultimate Retirement Guide.
This article is commentary by an independent contributor. At the time of publication, the author held no positions in the stocks mentioned.