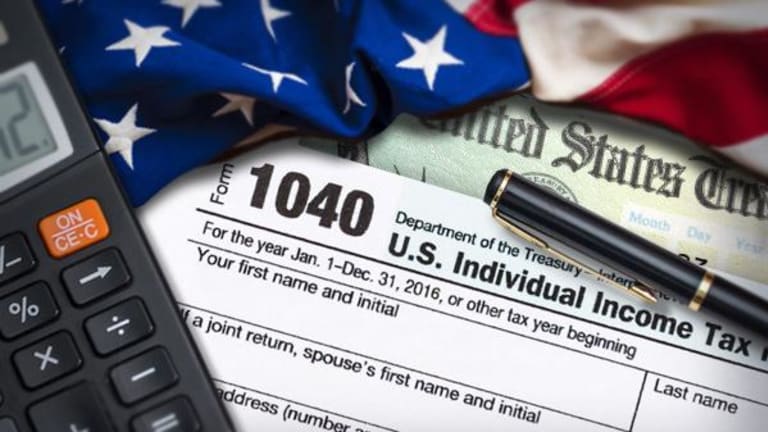 Publish date:
2 Powerful Retirement Tax Strategies for the Self-Employed
As April 18 looms on the calendar, home-based workers are finding these retirement plans effective in building ample nest eggs.
As April 18 looms on the calendar, home-based workers are finding these retirement plans effective in building ample nest eggs.
The rise of home-based businesses is a huge but underrated trend that's transforming the U.S. economy as well as the norms of retirement investing.
The U.S. is home to 28 million small businesses that employ 55% of the working population of the country, according to the U.S. Small Business Administration. Of those, more than half are home-based businesses and the number is rising. Working as an entrepreneur on the side also is a popular way to earn extra cash even if the person already has a full-time job.
Many factors are fueling this workplace trend, including the flexibility of the Internet, the emergence of new technological tools, the non-conformism of millennials, and the corporate downsizing of Baby Boomers who aren't ready to go out to pasture.
If you're among the growing ranks of self-employed, you can benefit from innovative IRS-sanctioned retirement plans. Consider the following two powerful options that many self-employed Americans unfortunately ignore. These plans can exponentially boost your retirement savings.
SIMPLE Individual Retirement Account (IRA)

To be sure, a SIMPLE IRA is very simple, but its name is actually an acronym for Savings Incentive Match Plan for Employees. It's designed for a small employer with a maximum of 100 employees who earned $5,000 or more on the payroll for the previous calendar year.
With a SIMPLE IRA, you can contribute (for 2016) 100% of your net earnings, up to $12,500 (or if you're age 50 or older, up to $15,500). The same maximum contribution limits apply to 2017. Once you've added money to the plan, you have all the investing options of a traditional IRA.
Although you can potentially sock away the entirety of your net earnings for the year, if you have any doubt that you'll be able to keep your hand out of the cookie jar, you should refrain from making the maximum contribution. Like all retirement plans, there are penalties for making early withdrawals, but in the case of the SIMPLE IRA, the consequences can be bigger.
If you make an early withdrawal within two years of the plan's inception, you'll be hit with a 25% penalty. After the first two years, the penalties revert back to the standard 10%.
Simplified Employee Pension (SEP) Plan
If you're newly self-employed, a SEP is an even better option. Why? Because a SEP allows you to make larger contributions, kick-starting your retirement plan.
The contributions you make to each employee's SEP-IRA each year cannot exceed the lesser of 25% of compensation, or $54,000 for 2017 ($53,000 for 2015 and 2016 and subject to annual cost-of-living adjustments for later years).
If you're newly self-employed, a SEP is a great choice. The IRS treats a SEP just as if it were an IRA, which means the paperwork to set one up is minimal. Another bonus: No tax filing required.
Annual contributions to a SEP are discretionary; if you're hurting for cash one year and need to cut back, you're free to do so.
For further tax advice, consider consulting the experts at H&R Block (HRB) - Get H&R Block, Inc. (HRB) Report , Liberty Tax (TAX) , Charles Schwab (SCHW) - Get Charles Schwab Corporation Report , TD Ameritrade (AMTD) - Get TD Ameritrade Holding Corporation Report   or T. Rowe Price (TROW) - Get T. Rowe Price Group Report
Editors' pick: Originally published April 5.
I just sent the cable company a check... but I got an even bigger one back

Writing my monthly check to my cable company used to really burn my biscuits. But that all changed when a construction worker friend clued me in on a virtually unknown Cashback Program that sends me checks every 90 days. Now, I get cash back from my cable company, PLUS I earn money just for using websites like Netflix, Facebook, and Google. Any American citizen can get in on this lucrative opportunity and start getting checks just like me. Click here to get the details on this program.
John Persinos is an analyst with Investing Daily. At the time of publication, he owned none of the stocks mentioned.