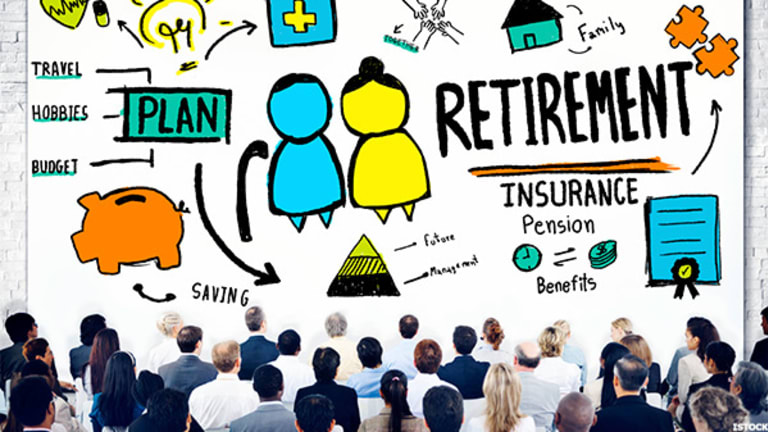 Publish date:
Investing for a 115-Year Life Span -- and a 50-Year Retirement
If human beings can live 115 years, as a study in 'Nature' suggests, what steps should investors take to plan for a potential 50-year retirement?
If human beings can live 115 years, as a study in 'Nature' suggests, what steps should investors take to plan for a potential 50-year retirement?
Editors' pick: Originally published Oct. 6.
The human lifespan may extend to 115 years, according to an article published in Nature on Wednesday. That brings up a question: how can investors plan for a potential 50-year retirement?
Xiao Dong, Brandon Milholland and Jan Vijg, the authors of the study, argue that human life expectancy has increased substantially, but that there seems to be a natural limit to that improvement. They hypothesize that by nature humans can't live much beyond 115 years.
So far the longest-lived person made it to 122 years -- Jeanne Calment, a Frenchwoman who quit smoking at 117. No one has ever been documented to live as long. Calment died in 1997.
If human beings can and do live to 115, that may change the calculus for how to invest.
"I think people dramatically underestimate their life spans," said former Vanguard Chief Investment Officer Gus Sauter, at the Bogleheads meetup last week. He said investors need to consider their tolerance for short- and long-term losses as well as their need to take some market risk to ensure they have enough money to last them through a long retirement.
What should investors do if they need to plan for a 50-year retirement instead of a 20-year retirement?
Well, there's some bad news, Sauter said. Stocks are highly valued now, which means they likely will revert to their mean performance -- which means likely worse performance in future years.
"Returns will be much lower than we've seen historically, and people should prepare for that," Sauter said.
Bonds may also not return well, Sauter acknowledged. "You're still getting killed by inflation" if you hold bonds, he said. "We're set up for lower returns."
With worse stock and bond returns, investors are in a quandary. They need to save more money if market returns aren't increasing the size of their nest eggs by much. And with low returns, investors will need to take less from their retirement accounts each year in order to avoid running out of money.
That means investors may need to save a lot more than they anticipated. Is there anything they can do?
"Maybe work longer," Sauter suggested, sounding rueful.
Investors also need to be careful not to take too much risk in chasing higher returns. "The No. 1 rule I've learned from my retired friends is, 'Don't lose what you've got,'" said Taylor Larimore, one of the founders of the Bogleheads investing group.
Larimore said that investors who suspect they'll live a long time may also consider a SPIA -- a single premium immediate annuity. With a SPIA, investors pay a lump sum to an insurance company, which then pays the buyer a monthly or periodic payment for the rest of their lives. (Annuities can be tricky, and not all are a good fit for everyone, so think carefully before buying one.)
Vanguard founder Jack Bogle also mentioned the strategy of waiting to draw Social Security benefits. If people wait until age 70 to collect Social Security, their benefits increase by 8% each year they delay past full retirement age (generally now age 66), up to age 70. That means that if retirees wait to take benefits until age 70, they will have about a third more in their monthly Social Security check than if they took benefits at age 66. It also means they miss out on those four years of payments, though. But if you will live until 115, the higher monthly payments could be very useful.
There's another problem. A complicated portfolio may be more difficult to maintain in extreme old age. Even do-it-yourself investors might need to turn to a target-date retirement fund, a blended stock-and-bond mutual fund, or a financial advisor.
They might do well to take Bogle's advice for investing, derived from Thoreau: "Simplify, simplify, simplify."
One more thing: what if the Nature study is wrong and you live much longer than 115 years?
Sauter pointed to research from David Sinclair, the co-director of Harvard Medical School's research lab on aging. Sinclair told PRI last year, "The first person to live to 150 has already been born."
That's an 85-year retirement.
Other stories on Bogleheads:
Meet the Ordinary People Vanguard's Jack Bogle Made Rich
Jack Bogle on the Retirement Crisis, Wells Fargo's Crackup, and 'Hamilton'
What Will the Market Bring in 2017? Vanguard's Best Guesses
Why Are These Vanguard 'Bogleheads' so Crazy for 'Saint' Jack Bogle?
Jack Bogle on Warren Buffett, Bill Gross and How to Invest in a Volatile Market
A Visit to the Vanguard Mothership With the 'Bogleheads'
Retirement Isn't a Pipe Dream -- and Here's How to Make It Happen
If You're a 'Boglehead,' Being Cheap Is the Way to Get Rich
Jack Bogle: Trump Is Wrong, ETFs Are Bogus and Foreign Investing Is Useless
Beware Risks That Aren't Priced Into Stocks: Vanguard's Gus Sauter