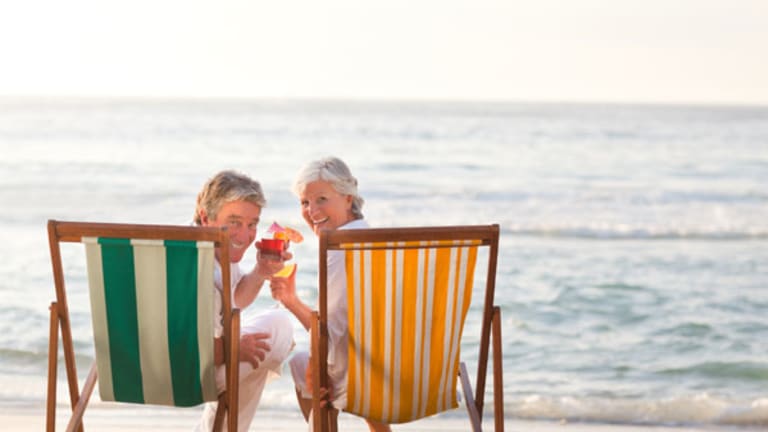 Intuit's Acquisition Elevates Online Banking
Intuit's purchase of smaller rival Mint.com indicates that online personal finance management and banking are gathering steam.
Intuit's purchase of smaller rival Mint.com indicates that online personal finance management and banking are gathering steam.
BOSTON (
) -- If you can't beat 'em, buy 'em.
That seems to be the lesson from
Intuit's
(INTU) - Get Report
$170 million purchase of Mint.com, a free online service tracks users' spending and saving patterns. It's the latest case in which a larger company is outfoxed by a smaller rival.
Microsoft
(MSFT) - Get Report
announced in June that Microsoft Money Plus software would no longer be available for purchase. Two months later, the software giant modified its decision, announcing it will release versions of Money Plus Deluxe and Money Plus Home & Business, which don't allow access to online or premium services.
Intuit's deal, announced Monday, could serve to elevate so-called personal finance management companies looking to build market share and hasten the demise of those that became too big and sluggish to remain cutting edge, which is important given that younger people are comfortable performing banking transactions. Still, Intuit's acquisition means it's "all-in when it comes to personal financial management," says Jacob Jegher, a senior analyst at Celent, a Boston-based financial research and consulting firm.
Microsoft's loss is a gain for smaller firms, such as
Wesabe
, a free online service that combines financial-planning tools with a community of users offering advice.
"When I started Wesabe in 2005, many people, including Intuit founder Scott Cook, told me no one would ever manage their money online," Chief Executive Officer Marc Hedlund says. "A lot has changed since then. It's great to see how broad and strong the support for online personal finance is today. I think this
Intuit deal reinforces that."
Another smaller competitor is
Yodlee
, which provides online banking services for more than 150 financial institutions, among them
Fidelity
,
Capital One
(COF) - Get Report
,
T. Rowe Price
(TROW) - Get Report
,
E*Trade
(ETFC) - Get Report
and
ING
(ING) - Get Report
.
Tim Harrington, CEO of
erollover.com
, says online personal finance management is growing in popularity among older generations too. His company's online platform allows users to consolidate retirement fund accounts and receive fund data from more than 9,400 sources.
"The
contracting economy has made this whole retirement space really span across all the generations," he says. "Generation X and Generation Y today are much more concerned about their retirement than I was at that age. Not only are they distrustful of the bigger brokerage houses, they are taking a much more active interest in their own financial interests."