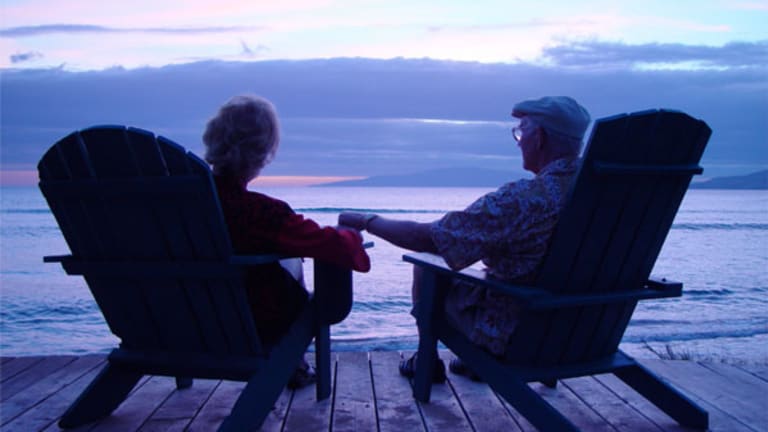 Insurers Take Steps to Protect Elderly
Industry passes regulations after firms were sued for abusive practices.
The National Association of Insurance Commissioners, prompted by cases involving companies including Allianz (AZ) , has passed regulations to help protect consumers, particularly the elderly, from unscrupulous, abusive sales practices and fraud.
States will adopt the insurance regulations through their insurance commissioners. "Especially in these trying economic times, Americans should be able to trust the people who handle their money," said NAIC President and Kansas Insurance Commissioner Sandy Praeger.
Jerri Franz, spokeswoman for the Florida Department of Financial Services, said Gov. Charlie Crist has already signed the measure, known as the John and Patricia Seibel Act, which will be effective from Jan. 1. Penalties will rise to $250,000 from $100,000.
The new regulation comes after companies have been fined millions of dollars for abusive practices.
Citizens Financial Group (CFG) - Get Citizens Financial Group, Inc. Report , a subsidiary of the Royal Bank of Scotland (RBS) - Get Royal Bank of Scotland Group plc Sponsored ADR Report , was fined $3 million in 2005 after a civil suit complaining about sales tactics on variable annuities. The company was forced to change its practices.
Conseco (CNO) - Get CNO Financial Group, Inc. Report earlier this year agreed to a $30 million settlement with NAIC over systemic consumer abuse allegations, and Allianz was sued late last year by Minnesota's attorney general for deceptive practices. The settlement included payment of $500,000 in fees and full refunds of annuities.
The new model regulation also establishes standards for the use of elderly-specific certifications and professional designations in the sale or solicitation of life insurance and annuities.
Individuals selling these products, particularly to senior citizens, often boast designations and credentials that use terms such as "certified," "accredited," "retirement planner," "senior adviser" or "senior consultant." The NAIC model regulation prohibits the use of such senior-specific certifications or professional designations in advising or servicing the elderly in the purchase of life insurance and annuities.
"State insurance regulators will take swift action against those who would mislead consumers with titles that imply special expertise that doesn't really exist," said Praeger.
The Society of Certified Senior Advisors, which has offered the certified senior advisor designation for 12 years, backs the measure. Association President Ed Pittock said the National Commission for Certifying Agencies has recently granted accreditation for the CSA designation, requiring an exam, ethics compliance and continuous education.
The NAIC's adoption of the regulation is the latest in a series of steps that state insurance regulators have taken to protect seniors. A recent bulletin cautions insurers and producers against the improper use of senior designations, stating:
Producers who misrepresent their level of expertise in marketing and sales activities will be subject to penalties under state law.
Insurers that allow their producers to use misleading designations will also be subject to penalty under state law.
"Many seniors have worked hard to accumulate a lifetime of savings," said Wisconsin Insurance Commissioner Sean Dilweg, chairman of the NAIC Senior Issues Task Force. "Since older adults are the fastest-growing segment of investors, they have become the focus of many financial services firms' marketing and sales activities."
TheStreet.com Ratings issues financial strength ratings for 4,000 life, health, annuity, and property/casualty insurers are available at no charge on the Insurers & HMOs Screener. In addition, the Financial Strength Ratings on each of the nation's 8,600 banks and savings and loans are available on the Banks & Thrifts Screener.