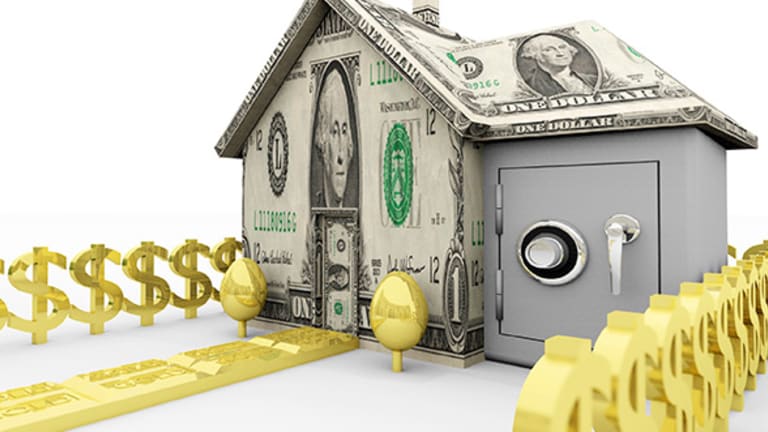 Inside the Nation's Looming Senior Housing Crisis
10,000 of us turn 65 daily. Where will we sleep? Nobody really knows. Experts say there is a real shortage of affordable housing for the nation's seniors.
Editors' pick: Originally published July 14.
Every day, 10,000 Americans turn 65. That will be true for the next 15 years as the Baby Boomers slide into retirement. Here's the question: where will they live?
Know that the Social Security Administration said that if you turn 65 today, you will live to 84.3 if you are a man. If you are a woman, it is 86.6. Added SSA: "And those are just averages. About one out of every four 65-year-olds today will live past age 90, and one out of ten will live past age 95."
Our retirement savings also are paltry. A Government Accountability Office 2015 study said that average Americans between 55 and 64 had about $104,000 in savings. Many have nothing saved.
In 2015 SSA said the average monthly check it issued was for $1,335.
Will there be enough housing to put a roof over every gray head? How will they pay the rent?
When the Bipartisan Policy Center, a Washington, D.C. think tank, recently looked at senior housing, it said in a detailed report: "The current supply of housing that is affordable to the nation's lowest-income seniors is woefully inadequate. As more low-income Americans enter the senior ranks, this supply shortage — currently measured in millions of units — will become even more acute."
The good news: many are scrambling to meet the need. There are efforts to provide low income public housing, private affordable housing, and many companies are engaged in developing senior housing for the affluent.
Public housing has been the traditional go-to for those lacking means, seniors included, and many big cities - such as New York, Philadelphia and Chicago - have extensive inventory of income tested senior housing. But there is nowhere near enough. In much of Chicago, the waiting list for senior public housing is over two years. In New York, it is over four. In Philadelphia the public housing waiting list is presently closed, and said the housing authority, it has 104,000 on the wait list. The Philadelphia Housing Authority added: "Due to low turnover, applicants may not reach the top of the waitlist for ten years."
"Public housing continues to have extremely long waiting lists, so it is not a practical option for many seniors," said David Reiss, a professor at Brooklyn Law and an expert on housing.
Where it works, it works. In Chicago, Charlton Hamer, vice president of public housing at the Habitat Company, said his company manages over 3,000 units for seniors. He added: "But the stock is diminishing. Units aren't being constructed to meet the demand."
That is the story nationally, and the upshot is that it is unlikely that public housing will be the solution for that many seniors. Larry Pusateri, vice president of Evergreen Real Estate Group in Chicago, agreed. "The senior tsunami is coming but I don't see anything positive coming from Congress. Congress does not want to fund additional units."
Private low income housing. Nancy Bastian, a partner in Cecil Baker + Partners Architects in Philadelphia, said she had just finished a 40 unit low income senior housing project named St. Francis Villa in that city's Kensington neighborhood. Her message to seniors: even when public housing lists are closed, there may be activity in the private sector. "Private developers are critical. There are private developers who are building affordable housing," said Bastian.
The Roman Catholic Archdiocese of Philadelphia owns St. Francis Villa for the next 30 years, said Bastian. 
At that project, which is just now opening its doors, every unit was claimed some time ago. "Thirty applicants did not make it," said Bastian, underlining the need for speed in grabbing affordable housing.
Private (no income limits). The bulging senior population has attracted substantial investment, said Ben Burke, an executive with Chicago developer CA Ventures, which, said Burke, has investments from Goldman Sachs to help it build a number of senior focused projects. "We have one property open," Burke said. "Another five are under construction. We have another 10 deals that we control."
The CA Ventures focus is on assisted living facilities where seniors live in a place that provides some care but not at the level of a skilled nursing facility. A lot of investors are eyeing exactly that space. At many of these, the only problem will be money. "Most development is coming in at the top of the market," said Bennett Johnson, a vice president and practice leader for senior housing at CBRE Valuation & Advisory Services.
Private, for profit development definitely will help some seniors - ones with money. As for the rest, experts mainly shrug that we will see what we see. Nobody knows exactly how this housing future will play out.
Want specific information about low income housing for seniors? A key resource is the portal maintained by HUD. It offers advice as well as links to state and local housing authorities.
This article is commentary by an independent contributor. At the time of publication, the author held TK positions in the stocks mentioned.