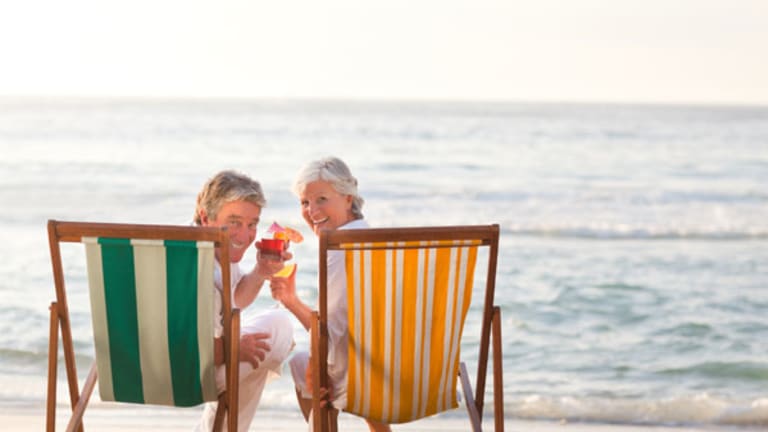 Inflation Fears, Legislation Could Boost Annuities
Congress is considering two bills that might provide consumers incentives to buy annuities.
NEW ORLEANS (
) -- Supporters of annuity plans, who often bill them as "personal pensions," are touting their recession era durability and pushing for federal tax breaks they say will advance their adoption.
The economic downturn seems to have had no ill effect on the immediate annuity market, which saw sales increase 30% in 2008, even as financial markets crashed.
"It is the only segment of the annuity market that grew last year and that will continue," says Craig Hemke, president and founder of
, a site where users compare and buy plans.
Concerns about rising prices and the diminished buying power of the dollar are helping to shape new annuity products, including offerings with payments that adjust for inflation, rather than the traditional Cost of Living Index.
"An adjustment that somewhat approximates inflation could be valuable for someone who is worried about it," Hemke says. "At the end of the day, the number one choice of immediate annuities is still 'life only' or 'fixed.' People just want as much income as they can."
Other products go beyond "life only" plans to ensure a benefit for beneficiaries.
"The other
option is the cash refund ," Hemke says. "It's a way of protecting beneficiaries with a lump sum. If you put $10,000 in this annuity and died after only getting $10,000 out in income, the insurance company gives your beneficiary $90,000."
Who are the people relying on annuities?
A recent survey by the Gallup Organization and the Committee of Annuity Insurers (CAI) says that eight out of 10 annuity owners have annual household incomes that are less than $100,000. Nearly half have household incomes that are less than $50,000.
"The long held concept of retirement security is changing," says Mathew Greenwald, who worked with CAI on the survey. "That concept since World War II has been the three-legged stool: Social Security, defined benefits and personal savings. With personal savings being the weakest link, defined benefit income going down and Social Security changing, there is uncertainty and annuities offer protections other products don't offer. Middle class people value those protections because they are the most vulnerable."
The survey also says that 58% of non-qualified annuity owners are female. The average age of owners increased from 66 to 70 between 2005 and 2009. Companies that sell annuities include investment firms such as
Fidelity Investments
and
TIAA-CREF
, and insurers such as
MetLife
(MET) - Get MetLife, Inc. Report
,
Hartford Financial Services
(HIG) - Get Hartford Financial Services Group, Inc. Report
, and
Lincoln Financial
(LNC) - Get Lincoln National Corporation Report
.
Annuity providers are watching closely to see if industry-friendly legislation makes headway in Washington. Federal lawmakers are mulling bills that would allow retirees to exclude half of any annuity payouts from their taxable income. A House bill would limit that amount to $10,000 per year, while a Senate bill would cap it at $20,000. Another proposal being considered by the Obama Administration is to allow a portion of 401(k) contributions to be earmarked for the purchase of an annuity.
Joseph McKeever, a lawyer at Washington-based
Davis & Harman
who counsels the CAI, says the health care debate might overshadow efforts to change the retirement market this year.
"Next year, however, things are much more possible," he says. "I would certainly think that these types of incentives for annuities are going to be in the mix and something that people are going to be seriously considering."
These changes could raise the profile of annuity products and expand the market.
"When Congress creates a tax incentive for people to do something, that is going to encourage people to go out and learn more about whatever it is they are going to get the tax incentive for," he says.
-- Reported by Joe Mont in Boston.
Follow TheStreet.com on
and become a fan on