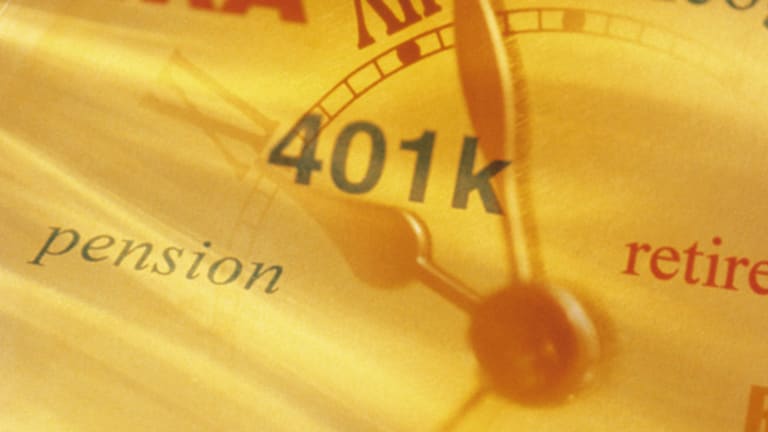 In Your 20s? You Must Understand Cash Flow
Determining a personal cash flow is critical; it sets the foundation of a person's financial future.
BERKELEY HEIGHTS, N.J. (TheStreet) --It's a big moment when recent college graduates get their first paycheck from an employer. The excitement quickly fades as they're introduced to the concept of payroll deductions.
Older workers know them by heart: income tax withholdings, medical and employee benefit deductions, FICA and employee retirement plan contributions. For younger workers, learning these and understanding the pay stub is a critical component of understanding their cash flow -- the guidepost to knowing how much they really have available to spend.
The personal cash flow is critical because it sets the foundation of a person's financial future. Having an accurate cash flow allows you to live below your means so you can set aside money for long-term goals. People who do not have a handle on their cash flow are more likely to overspend and build up credit card debt.
To prepare a personal cash flow, you can of course use a personal finance program such as
Quicken
(INTU) - Get Intuit Inc. (INTU) Report
. I prefer the old-school method of creating a cash flow spreadsheet.
Let's start with the revenue side, using the pay stub as your starting point. Net take-home pay is essentially your revenue. Before assuming that is a good number, though, you need to check two things:
First, if your income tax withholdings are a reasonable estimate of your tax liability. If your tax withholdings are too low, fill out a new W-4 with your employer. You will need to adjust down your net take-home pay to reflect higher tax withholdings.
Second, make sure you are contributing to your employer's retirement plans. You should contribute at least enough to get the employer match. And if you are not signed up for your employer's plan, sign up. Your net take-home pay will need to be adjusted downward for retirement contributions.
Next, the expense side of your personal cash flow: To analyze your annual spending you will need a combination of your checkbook, credit card statements and bank statements. Categorize spending into categories that make sense -- rent, dining out and so on. Many credit card companies offer a year-end summary of spending that will make the task easier. You should also remember to include once-a-year expenditures and ATM cash withdrawals. Once you have summarized your expenses you can move onto the final step.
The final step is to determine whether your cash flow is positive or negative. Simply take your net take-home pay and subtract your expenses. Ideally, the number will be positive and excess funds can be invested for future goals. If the number is negative, you need to review your spending and look for ways to reduce it.
Review the various expense categories to see if any expenses are much higher than you realized. Another area to focus on is ATM cash withdrawals; money withdrawn from ATMs tends to disappear into thin air. If you have large cash withdrawals, you may want to use a debit card instead. While many say paying in cash helps people control spending because they literally see the cash leaving their hands, using a debit card records purchases and provides a trail of where the money is going.
Continue working on your spending till it makes sense relative to your net take home pay.
Doing a personal cash flow will help you learn to live within your means, and pople who live within their means have a much better chance for a bright financial future.
RELATED STORIES:
>>In Your 20s? Patient Investing Pays Off
>>In Your 20s? Start Living Below Your Means
Michael Maye is the founder and president of MJM Financial Advisors (www.mjmfinadv.com), a registered investment advisory firm in Berkeley Heights, N.J. He is a member of the National Association of Personal Financial Advisors (NAPFA) and has been a speaker covering tax topics at NAPFA's national and regional conferences. Maye has also been a frequent contributor to the Star Ledger of New Jersey's "Biz Brain" and "Get With the Plan" articles. In addition to NAPFA, he is a member of Financial Planning Association, American Institute of Certified Public Accountants, New Jersey State Society of CPAs and the Estate Planning Council of Northern New Jersey.