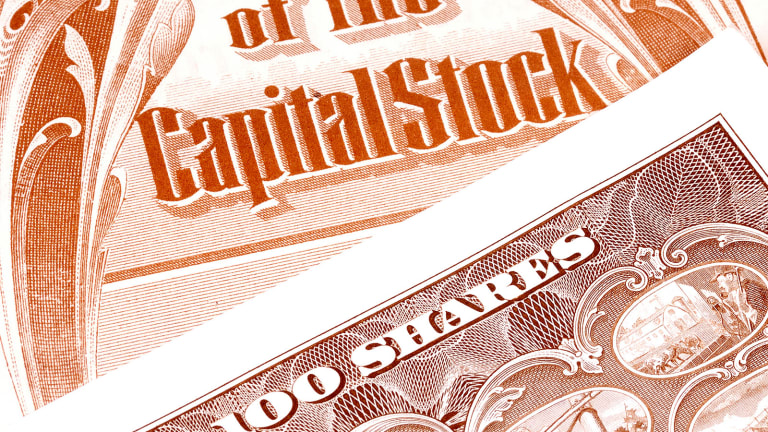 How Your Retirement Plan Is Changing Because of Enron, Supreme Court
According to a recent Supreme Court ruling, employers are taking on additional risk by offering company stock as an investment option. Here's what's changing.
NEW YORK (TheStreet) -- Retirement savers are often warned about investing too much in their employer's stock. Remember Enron, financial advisors will frequently say.
But an over-allocation to company stock may not be a big concern for investors much longer. More companies are removing their own stock as an investment option in 401(k) plans. A new survey by Towers Watson reveals that 26% of plan sponsors have already initiated or are considering whether they should eliminate company stock from their retirement plans.
It's backlash to last summer's Fifth Third Supreme Court decision. The ruling held that company stock is subject to the same fiduciary standard as other investments, so employers are effectively exposed to greater risk simply by offering their company stock in 401(k) plans.
"Unfortunately, a lot of employers are being sued," says Robyn Credico, national leader of defined contribution consulting at Towers Watson. "So, for many years now, employers have been thinking of taking [company stock] out [of plans]. And it's a challenging decision."
Fully 76% of employers surveyed by Towers Watson are reviewing their methods for monitoring company stock.
"I think a lot of plan sponsors are scared," says David Blanchett, head of retirement research at Morningstar, in a video report. He says offering company stock in a 401(k) plan puts a great deal of responsibility on the shoulders of the employer sponsoring the retirement plan. "So, if I am a plan sponsor, I don't want to have that risk in my 401(k) of all my participants buying the company stock and then it performing poorly," Blanchett says.
The legendary case in point? Wait for it.
"For example if you worked at Enron, it's a perfect example," Blanchett adds. "They had over half of the 401(k) in Enron securities. So if you worked at Enron, all of a sudden you could lose your job and then you lost all of your retirement money as well."
Credico adds that it's not just a matter of company stock. It's considering a portfolio comprised of any single stock.
"As a pure investment decision, having any single security is very high risk," she says. "If I was your investment consultant, I would say 'you shouldn't invest in [a single] company stock because it's not diversified." 
But from a corporate finance perspective, it's a different story -- for two reasons, according to Credico. First off, a company match in stock can be funded without drawing from cash reserves. Secondly, dividends paid to stockholders allow for a corporate tax deduction.
"For some companies that can be a pretty significant amount of money," she adds. If a company decides to maintain company stock in its retirement plan, Credico offers some advice: "Consider a third-party provider who will act as a fiduciary."
However, if a company opts to eliminate company stock from a plan's investment choices, how can it be done without sending a bad message about the company? Credico says it should be a gradual withdrawal.
"Do it slowly, over time, so that you don't impact the stock price and you give people time to consider their other options," she says.