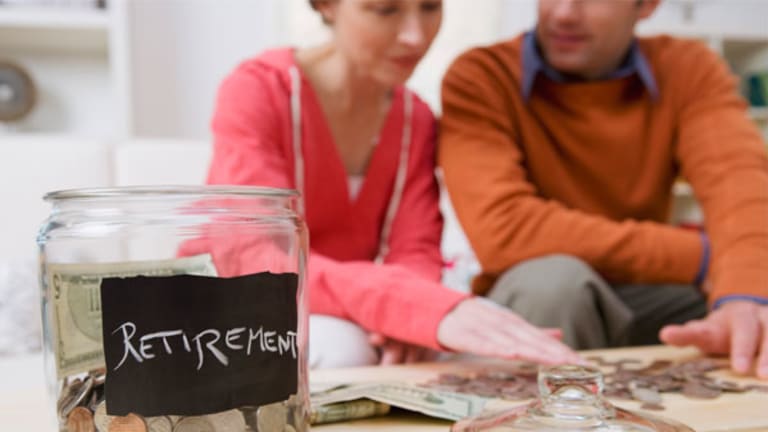 How to Collect Social Security Spouse or Survivor Benefits
Readers have questions about the complexities of Social Security benefits; Bob Powell finds the answers.
Question: My ex-husband passed away recently. I was married to him for more than 10 years, from 1959 to 1971. What would I be entitled to if I made a claim for part of his benefits? I currently receive $1,069 per month from Social Security. I am now 78 years old. He was 82 when he recently passed. I appreciate any advice you can give me.
Answer: According to Social Security Administration (SSA), if you're getting benefits based on your own work, you should call (1-800-772-1213) or visit an SSA office.
The SSA will check to see if you can get more money as a widow (or widower).
If so, you'll get a combination of benefits that equals the higher amount. You must, however, complete an application to switch to survivor's benefits. The SSA also needs to see your spouse's death certificate. Read more about that here.
William Reichenstein, a principal with Social Security Solutions and a professor at Baylor University, said you keep the larger of your benefit of $1,69 per month or SSA will switch you your survivor benefits if that amount is larger.
Your survivor benefit is the larger of 1) your ex-husband's benefits at death or 2) 82.5% of his primary insurance amount, or PIA. "If he began his own retirement benefits before age 63 and five months then his monthly retirement benefit amount would be smaller than 82.5% of his PIA," said Reichenstein. "For example, if his PIA was $2,000 but he began his retirement benefits at 62 then his monthly retirement benefit would be $1,500. In this case, 82.5% of $2,000 is $1,650. So, you would get $1,650 as a survivor benefit."
Question: How long must you be married before your spouse can draw on your Social Security if you die?
Answer: According to Joseph Stenken, an advanced markets product consultant for Ameritas, the marriage must have generally been in effect for nine months at the time of death. Exceptions to the nine-month requirement include if the death was accidental or death occurred while the individual was a member of the uniformed services, he said.
Question: Currently I deduct 15% of my Social Security benefit from my income at tax time. Will I still be able to do this with the new tax bill?
Answer: Assuming you mean that you are currently allowed to report 85% of your gross Social Security benefit as taxable income on line 20b of Form 1040 of your tax return, this has not changed at all with the recent passage of the Tax Cuts and Jobs Act, said Jim Blankenship, the owner of Blankenship Financial Planning. "There were no changes at all to the taxation calculations of Social Security benefits" in this new law, he said.
Question: I went on Social Security Disability Insurance (SSDI) when I was 60. I am currently 62 and turn 63 this year. My wife passed away a couple years ago after 28 years of marriage. Can I collect survivor benefits while still being on SSDI, or should I get off SSDI and just collect my normal (now that I'm 62) Social Security payment and then apply for survivor benefits?
Answer: According to Blankenship, you are only allowed to collect either your SSDI payment or the survivor benefit at any one time. If the survivor benefit is greater than your SSDI payment, then you should be able to switch to the survivor benefit.
"But you'll need to confirm this with the Social Security Administration (SSA) to be sure," said Blankenship. "Otherwise you can wait until you reach full retirement age (FRA) to maximize the survivor benefit."
This all assumes, he said, that it's more benefits to you by choosing the survivor benefit. "If your SSDI -- and later your own retirement benefit -- is greater than the survivor benefit, there's no point in changing to the survivor benefit, of course," said Blankenship.
Got questions about the new tax law, Social Security, retirement and/or investments? Email Robert.Powell@TheStreet.com.
More of What's Trending on TheStreet: