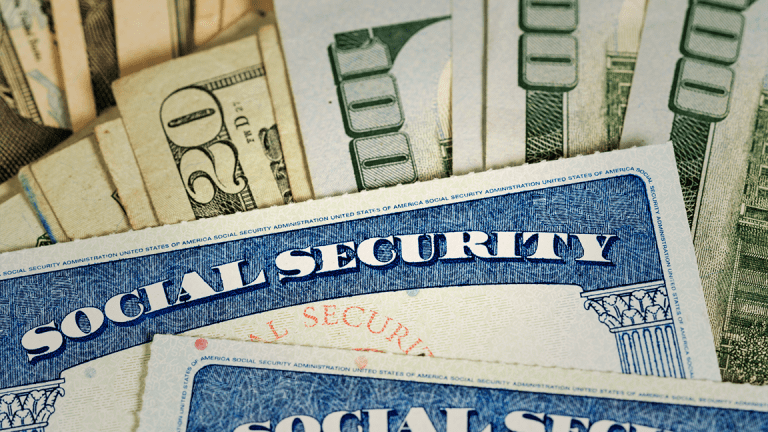 How to Avoid Going Broke in Retirement
You've spent the better half of a lifetime thinking about retiring. Don't let it all go to waste now.
Writing the novel you never had time for, traveling, volunteering and going south for the winter -- this is the stuff retirement dreams are made of for many Americans. But what happens when you run out of money after calling it quits as a member of the workforce?
For too many, that's the reality. A growing share of retirees in the U.S. are relying on Social Security as the bulk of their annual income in retirement, according to the Economic Policy Institute. But the median annual income for the 82% of seniors receiving Social Security is just $14,400 per year.
What's more, the share of annual retirement income attributable to Social Security grows as U.S. retirees get older, while the share owed to pre-retirement earnings shrinks significantly, EPI found.
But $14,400 isn't all that much in annual income. So what can you do to ensure you don't run out of money after you retire?
Wait on Social Security
While the EPI's Social Security income estimate might not be an enormous figure, Social Security has its benefits. You can't outlive it, plus it doesn't fluctuate with inflation or the markets.
Rely on Social Security as you can, but don't start claiming benefits as soon as you hit full retirement at 66 years old. Most experts agree the best bet is to wait until you turn 70 to start claiming benefits from the government, according to financial planner Steve Vernon's "Spend Safely in Retirement" plan.
If you can hold off until you reach 70, or the higher earner in a couple reaches 70, you can get the largest possible check from Uncle Sam. The benefits from Social Security grow about 8% for every year you wait to start accepting benefits after age 62. The maximum monthly payout for a 70-year-old who worked for 35 years at the minimum was $3,538 in 2017.
Use the money from Social Security to pay everyday expenses and the cost of living. Consider investing extra savings from your career earnings in the stock market, which can grow fast enough to beat out a rise in inflation. Vernon's strategy suggests a low-cost balanced index fund for stock market investments.
Watch for Fees
It's also important to keep a keen eye out for pesky fees associated with retirement. Chief among them is the fee related to required minimum distributions (RDMs) from the IRS.
RDMs for the typical individual retirement account (IRA) or 401(K) hold that retirees withdraw a specific amount from savings each year. If you don't meet the minimum, you could have to pay a tax fee as high as 50% on the amount that wasn't taken out as required.
In most cases, you are required to begin withdrawing from traditional retirement accounts at 70 ½ years old. The withdrawal rate at that age is 3.65%, and it increases over time as the retiree ages. At age 90, the mandatory withdrawal is 8.77%.
Choose Assets That Pay You Regularly
While many retirees might choose to purchase an annuity from an insurance company to ensure regular payments throughout retirement, there are drawbacks. The payout rate might not keep pace with inflation, fees can be high and some seniors don't feel comfortable locking up such a large lump sum.
Consider other assets that pay you to hold them, such as dividend stocks. "Dividend Aristocrats" are stocks that have 25 years or more of consecutive annual dividend increases. They've outperformed the broader market at about a 3.3% rate in the last decade. Some top names include Cardinal Health Inc.  (CAH) , Target Corp. (TGT) , Exxon Mobil Corp.  (XOM) , AT&T Inc. (T) and Walgreens Boots Alliance Inc.  (WBA) .
Retirement Is Complicated.It's never too early -- or too late -- to plan for and achieve your retirement goals. TheStreet's new premium subscription, Retirement Daily, will help you un-complicate the world of retirement with the latest, news, research and analysis from TheStreet's "Mr. Retirement" Robert Powell and his team of experts. Check out our new retirement offering Retirement Daily and get a free trial subscription.