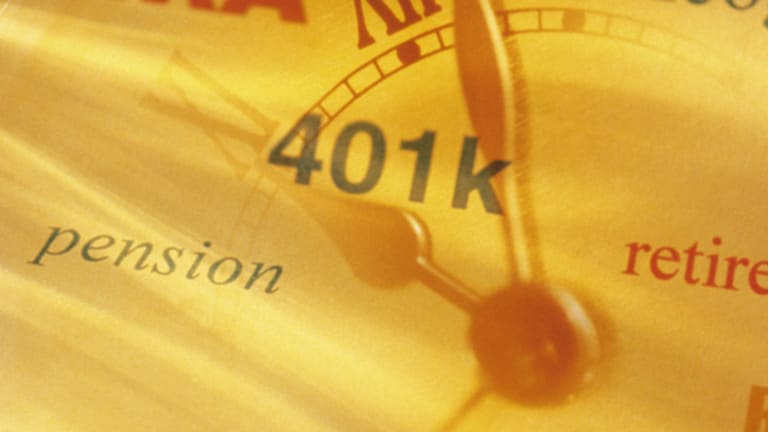 How to Retire and Be Truly Happy
Many workers don't have the highest hopes for their golden years, but can you beat the glum outlook?
NEW YORK (MainStreet) — Many workers don't have the highest hopes for their golden years, according to a recent survey commissioned by the non-profit Transamerica Center for Retirement Studies. One out of three workers expect their standard of living to decrease when they retire, and 41% think their lifestyles will stay about the same, the survey said.
Also See: You Need $2.5 Million to Retire
"The recession rattled people's nerves and really affected retirement confidence," said Catherine Collinson, president of Transamerica Center for Retirement Studies. Baby Boomers were impacted most, with 41% of those surveyed expecting their standard of living to go down in retirement.
Also See: This Is the Best State for Retirement? Seriously?
Experts agree that retiring does not have to be synonymous with settling for less. Regardless of near-retirees' wary expectations, there are some simple steps you can take today to ensure a satisfying and fulfilling retirement later in life.
Get ahead of the game
Matthew Bagell, a CPA and partner at Hardenbergh Financial Services in Marlton, N.J., emphasizes that in order to have a fulfilling retirement, it's important to have enough money saved to live comfortably and have funds leftover for discretionary spending.
"Have a game plan as soon as you can afford to," said Bagell. Retirement saving is especially important among Millennials, who will likely experience Social Security decreases, higher taxes and longer lifespans, he explained.
"Every time you get a paycheck, the first thing you should do is pay yourself," Bagell said. "Look at your current day cash flow and put away as much money as you can while still allowing a cushion for an emergency."
Then, with each life change – whether it's a promotion or an increase in your rent – adjust your retirement savings plan accordingly. "Reevaluate your situation periodically, and you'll be ahead of the game," Bagell said.
Seek novelty
According to Transamerica Center for Retirement Studies, 40% of workers of all ages cite traveling as how they dream of spending their retirement.
New experiences, whether traveling to a new destination, dining at a new restaurant or attending a concert, provide a level of excitement that is both fulfilling and inspiring. It also helps break up any mundane day-to-day activities and gives you something to look forward to and share with others.
Invest in hobbies
"One of the main considerations in a happy retirement is staying busy and having something to do that you enjoy and is satisfying," said Stan Hinden, retirement guru and author of How to Retire Happy.
"With everybody living to a much older age, retirement can last for 25 to 30 years, and that's a long time to be a couch potato," Hinden explained.
A key element here is that you need to be investing in hobbies throughout life, so that the transition into retirement is seamless and you are already involved in these hobbies when you stop working, according to Collinson.
Some 16% of workers surveyed frequently cite pursuing hobbies as how they dream of sending their retirement, according to Transamerica Center for Retirement Studies.
"Choose a retirement activity that you really enjoy, whether it's a part-time job, working as a volunteer or even a sport and make that activity the focus of your life," Hinden explained. "It's wonderful to be able to spend time doing something you really like."
Invest in loved ones
Making the ones you love an integral part of your retirement years truly has its benefits. Whether you decide to move closer to your children and grandchildren or invest in a summer vacation home or annual trip to share extended periods of time with your family, the memories you create in your golden years can be priceless and can live on through generations.
As Hinden explains in his book: "Do find a way to be friends with your children and grandchildren, even though they are very busy. You need them and whether they realize it or not, they need you."
"Your children, grandchildren and great-grandchildren tend to round out your life in a very meaningful way," Hinden said.
--Written by Renee Morad for MainStreet